Being Responsible – Why and What
Time:
From the very beginning, Charmission Travel has been committed to being a responsible company. Our name and logo reflect this commitment: 'Mission' refers to an olive, and our Chinese name means 'Olive Tree.' We love green and peace.
Our mission is to share the charm of China with people in a sustainable way and to help people from different places understand, respect, and learn from each other through travel.
Our vision is to bring benefits to all relevant parties: travelers, clients, staff, suppliers, local communities, the environment, and society.
At first, our mission was somewhat subconscious. But over time, it has become increasingly clear that this is the way to go. We are fortunate to work with some of the most respected tour operators who have been leading the way in responsible travel. We are also surrounded by some of the best DMCs from other countries who share our values and from whom we have learned a lot.
The roots of our vision go back almost 20 years when I was studying at university. In a writing class, our teacher asked us to write an English article about what we would be doing in the future. I wrote: 'Whatever I will be doing, I should be doing something good for society and people.' I didn't realize that I had been working under the guidance of this principle until I recently found this article in my writing book. Looking back, it was precisely the reason why I chose to found Charmission – to build a company culture that could realize this vision. I am fortunate to have a fantastic team who shares this vision with me and has always worked together with me.
Being a responsible travel company is the way for us to fulfill our mission and vision. That is why we are committed to this path.
What do we do?
We manage our internal operations in a way that benefits both our staff and the environment. We offer sustainable tours to our clients that bring benefits and cultural exchange to travelers and local people while protecting the local environment to the best of our ability.
We also contribute to projects that help the environment and people in need, and we offset the CO2 emissions from all of our tours.
Of course, there is always more that we can do. We are committed to working hard to carry forward our mission and vision.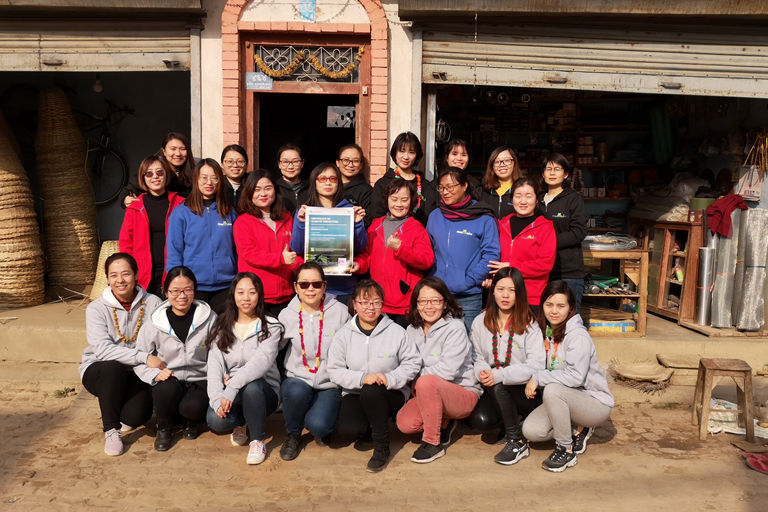 If you have any questions or comments related to our sustainability or CSR policies, please contact Angie Guo at inbound@charmission.cn.
By Angie Guo, Charmission Travel