Amazing West Sichuan Trip
Time: 2018-02-12 16:21:38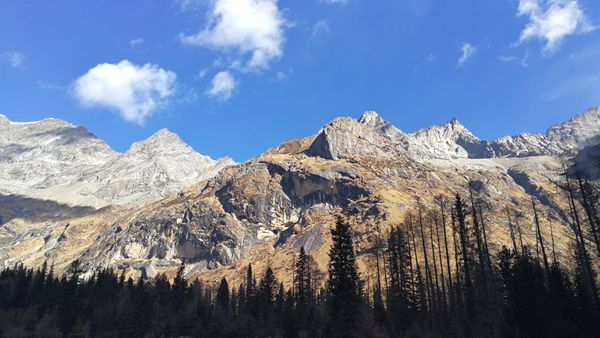 Angie, Sunny and Stella had an amazing trip in the remote mountainous areas in the western part of Sichuan Province from 25 Dec 2017 to 3 Jan 2018. Not only are we impressed by the splendid sceneries, but also by how peoples' lives have been improved significantly through tourism industry. All local people we met are positive
about their future and their hometowns' future. We wish to contribute to this development by introducing the places to more people around the world.
Here are the highlights of this trip.
Chengdu City Life
Take your time to wander around Chengdu's shopping streets, restaurants and bars, etc. Chengdu people are famous for having a Be Happy attitude toward life. They like to eat, drink, and have fun!
Shopping Area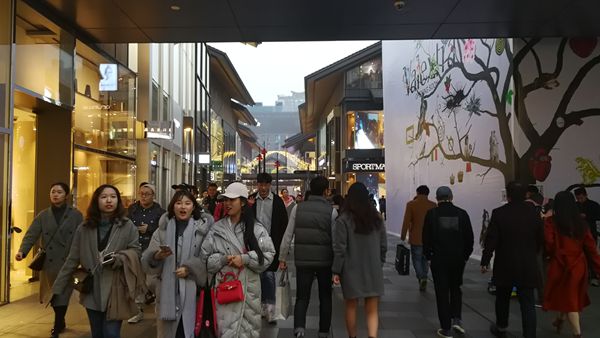 Waiting for Hot Pot Chuanchuan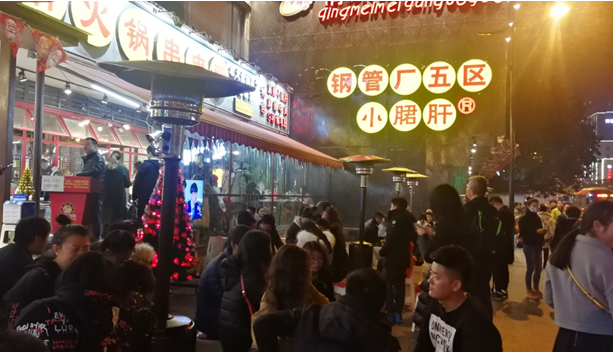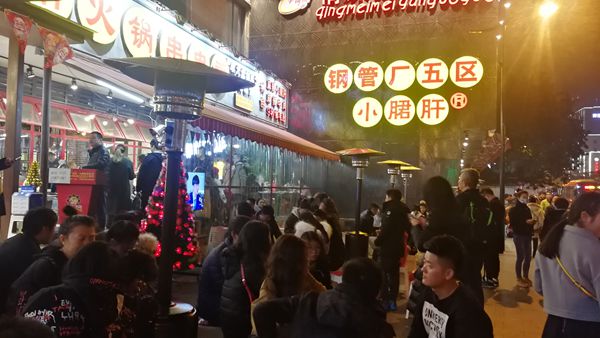 Dujiangyan
It is about 65km Northwest from Chengdu City. Originally constructed around 256 BC by the State of Qin as an irrigation and flood control project, it is still in use today. It is admired by scientists from around the world, because of one feature. Unlike contemporary dams where the water is blocked with a huge wall, Dujiangyan still lets water go through naturally. In 2000, Dujiangyan became a UNESCO World Heritage Site.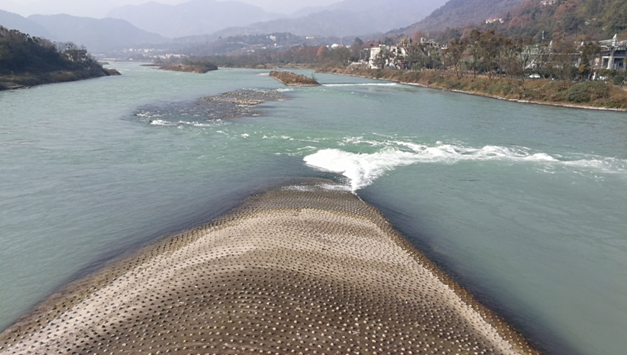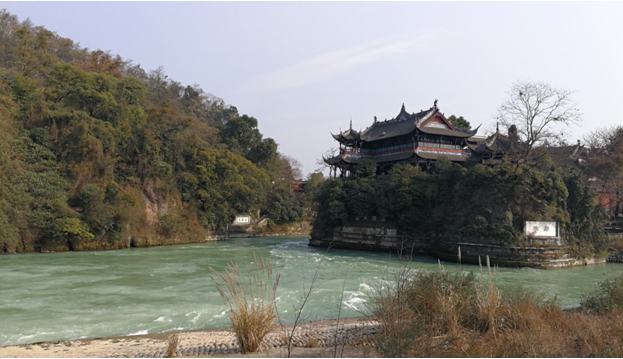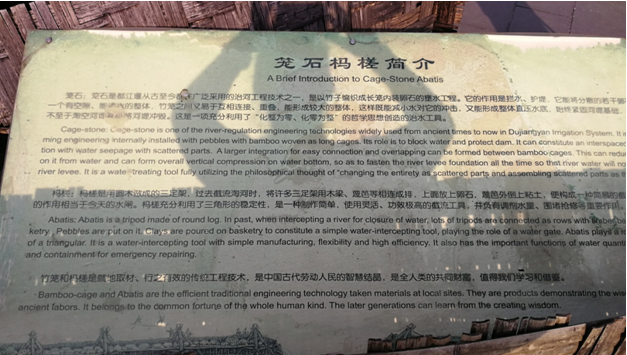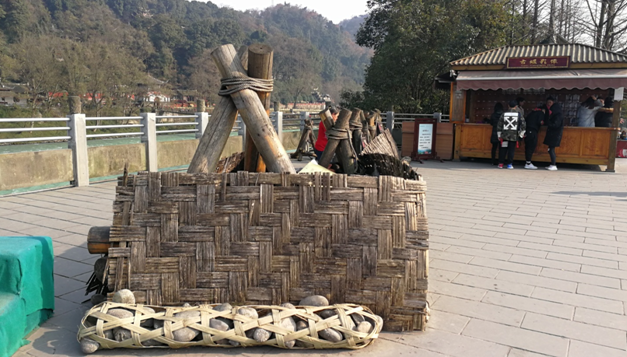 Mt. Siguniang
Mount Siguniang is famous for its beautiful scenery. The area is reputed to be the "Oriental Alps". Mount Siguniang National Park was identified as a UNESCO Heritage Site as part of Sichuan Giant Panda Sanctuaries in 2006. The park comprises Mount Siguniang and the surrounding three valleys, namely Changping Valley, Haizi Valley and Shuangqiao Valley. Adventurers would trek to one of the peaks of the mountain. People who come for sightseeings would visit the valleys only.
Shuangqiao Valley
This is the easiest one to visit since you take the shuttle bus which stops at each viewing spot for you to have a good view and take pictures.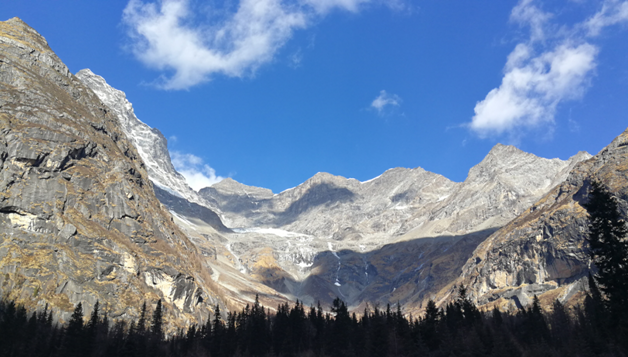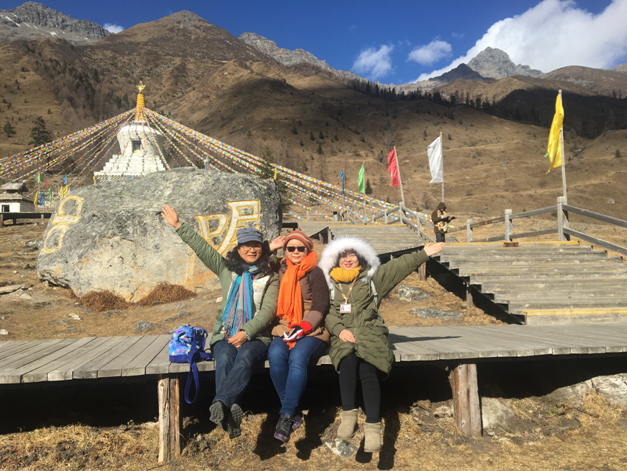 Changping Valley
The shuttle bus takes you from the ticketing office to Lamasi where the tour starts. From there you can take the trekking route or to ride a horse on the horse route. It takes about 3 hours horse ride to Muluozi scenic spot where the horse trip ends. We took the ride back to Xiaganhaizi and from there took the trekking route back. The trekking took us about 2.5 hours. Muluozi is about 3600 meters high and you may feel sick for a short period when you are there.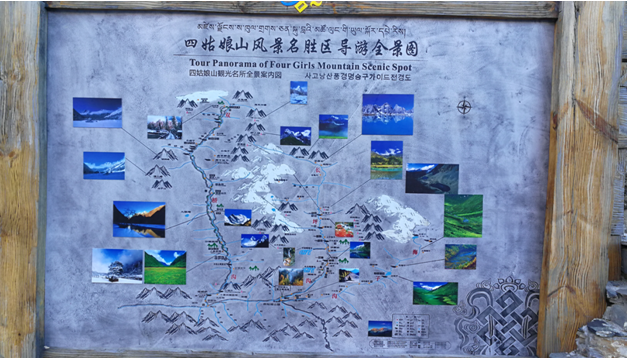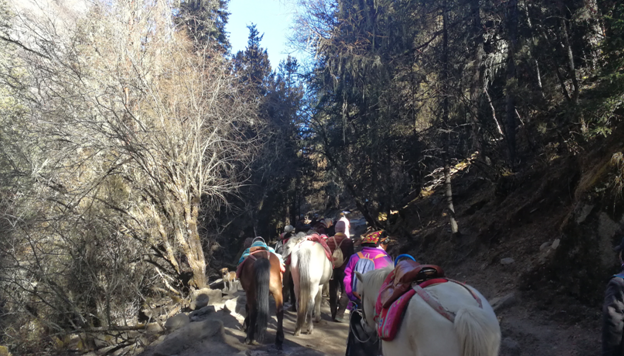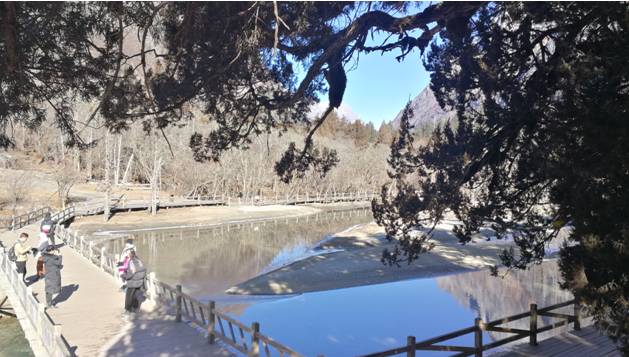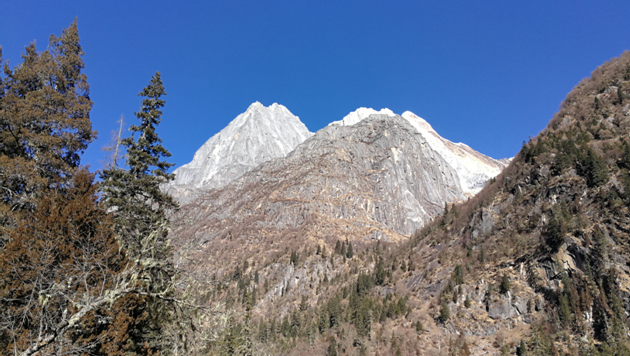 Accomodations in Changping Village
There are plenty of accomodation choices in Changping Village which is just several minutes walk away from the Changping valley.
Very comfy botique hotel where we stayed.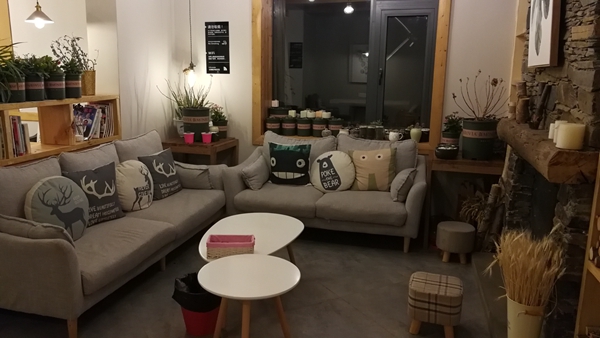 Authentic Tibetan style hostel where hikers gather.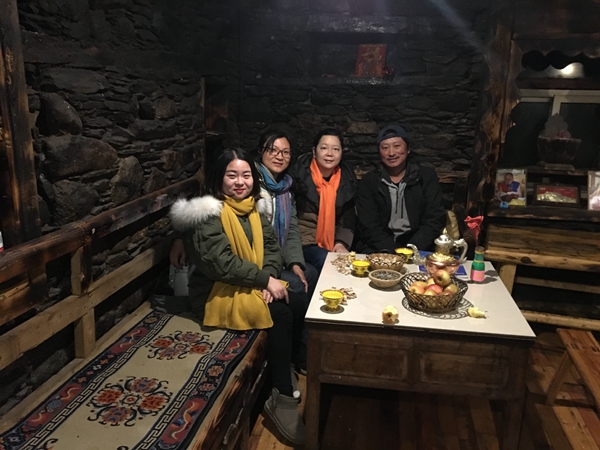 Jiaju Tibetan Village, Danba County
Passing the main gate of the village, you enter a hidden wonderland. The colorful Tibetan style houses are scattered on the mountains, with a river flowing cross it. The whole view is like a pleasant painting unfolding in front of you. More than 90% of the houses can serve as home stays for visitors which have been a great way to improve villagers' lives.
Stepping into the houses, you will be more amazed by the beauty of them. The walls, beds and cabinets are all adorned with delightful patterns in various bright colors, such as lotuses, trees, rivers, mountains, etc.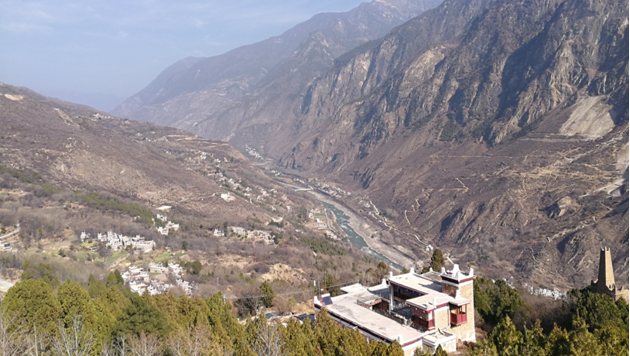 In the house of Head of Danba Village(all village leaders are women :-)).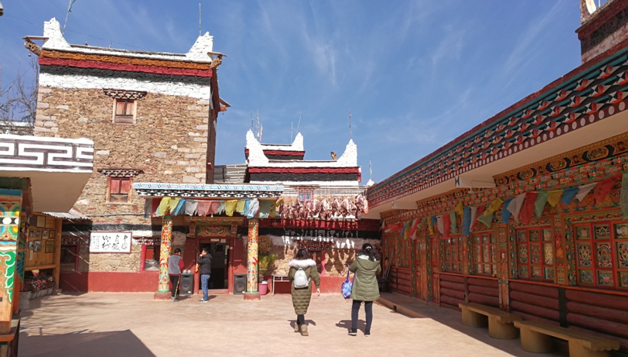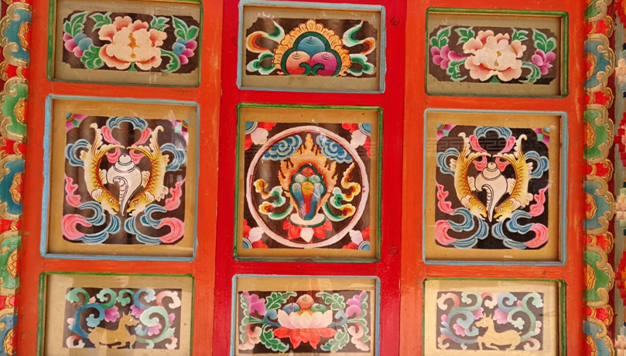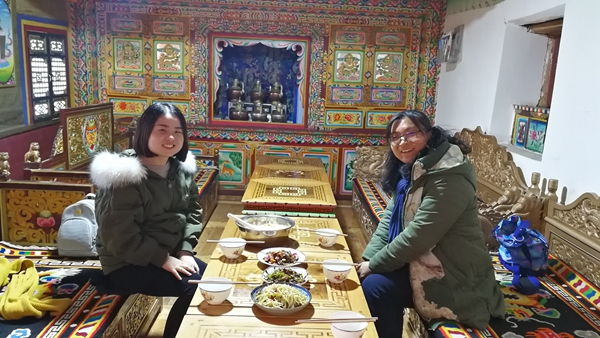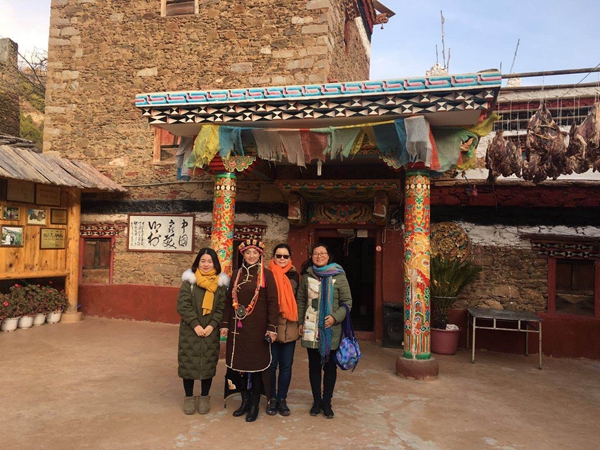 Moluo Village, Suopo, Danba County
This village is named China historical and cultural village in 2005. It is famous for the various types of high stone towers built by the Tibetan people in the past 1000 years.
There is a small forest consisting of very odd looking aged trees which may have witnessed all the human history in this place.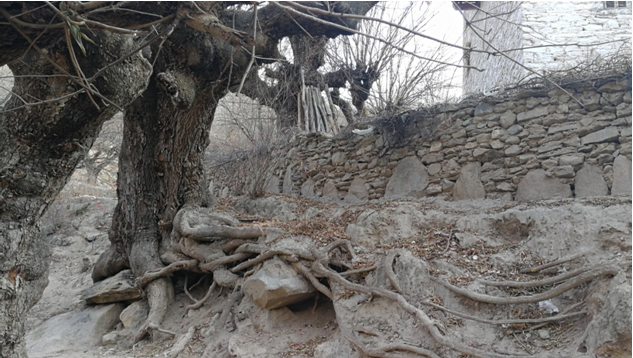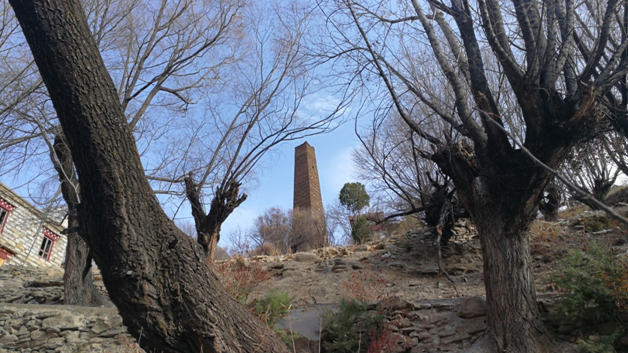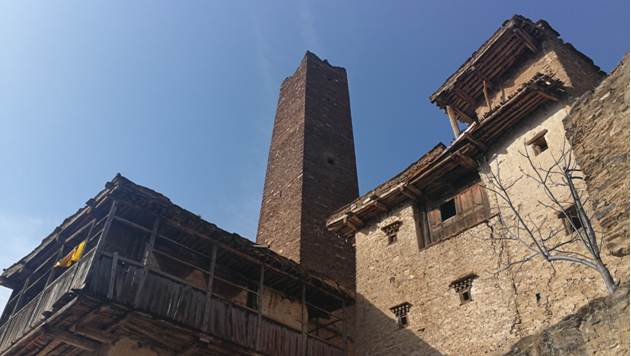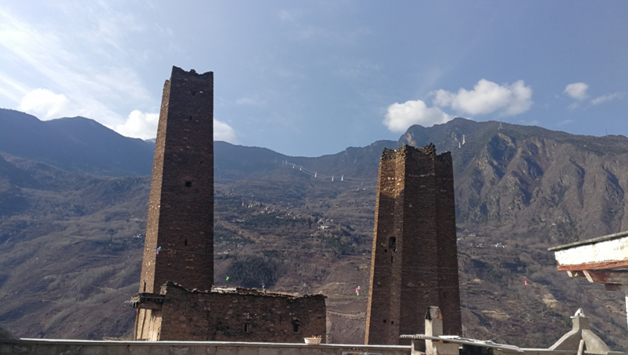 Zhonglu Tibetan Village, Danba County
We heard about this village from a villager in Suopo Village who recommended highly of it. So we decided to pay a visit and stay overnight there. It is amazingly beautiful, located in a basin, surrounded by mountains. We are pleasantly surprised to know that there are already many nice home stay accommodations in this less known village.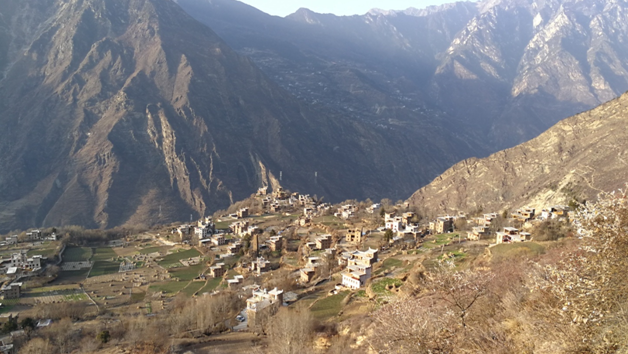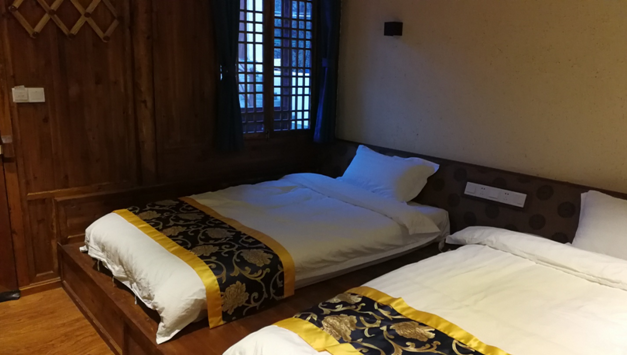 Road trip from Zhonglu to Chengdu, via Tagong, Xinduqiao, Kangding, Luding, Ya'an
Around 8:30 we departed Zhonglu and arrived in our hotel in Chengdu around 18:30. We drove among the mountains the whole way, but with different views! It was never boring. And we can imagine how beautiful it is from April till Nov with all the colors.
At first it was high plateau grassland on the way to Tagong.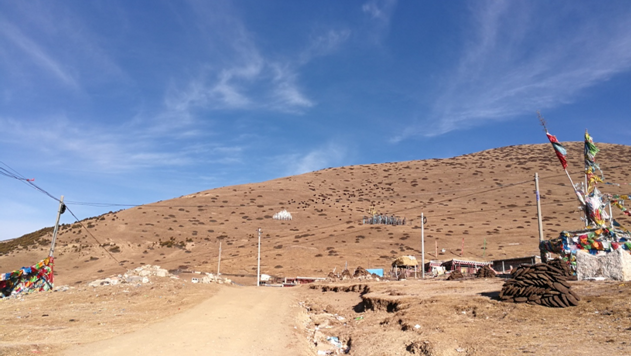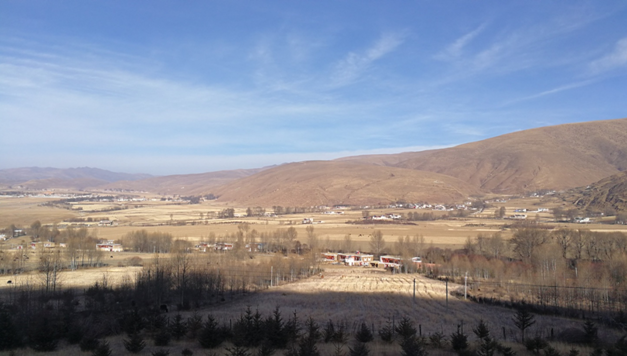 Then a visit to Tagong Monastery with a very delicious lunch nearby.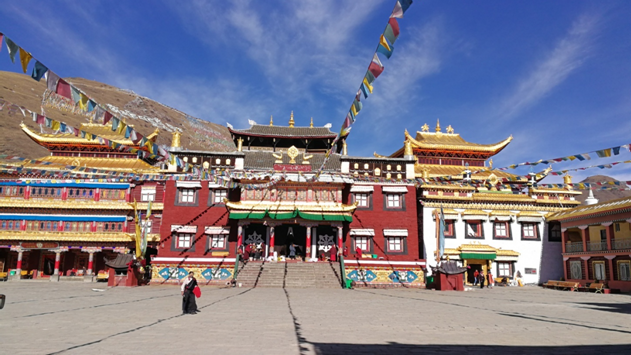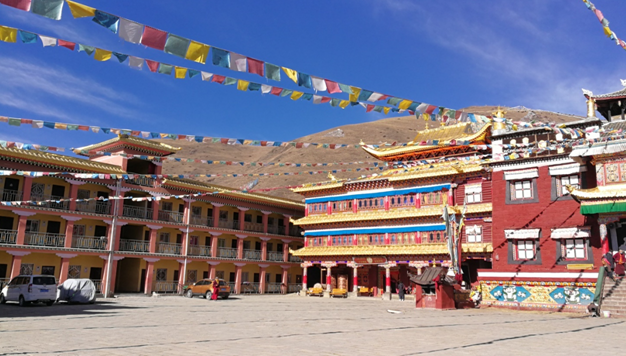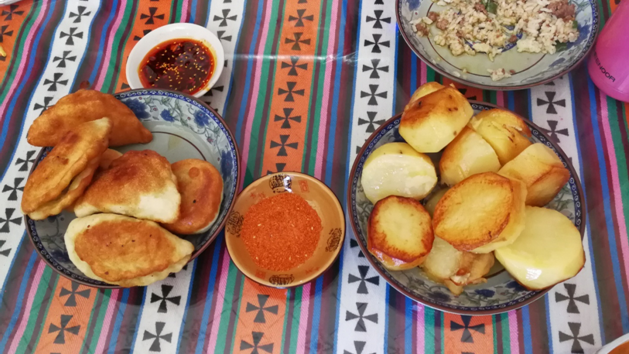 A drive past the "Paradise for Photographers" – Xinduqiao. There are plenty of hotels here and normally travelers can take an overnight break here.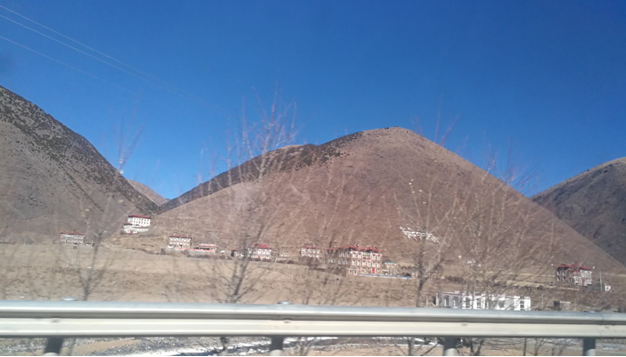 Now we are on top of the seemingly unreachable snow mountain!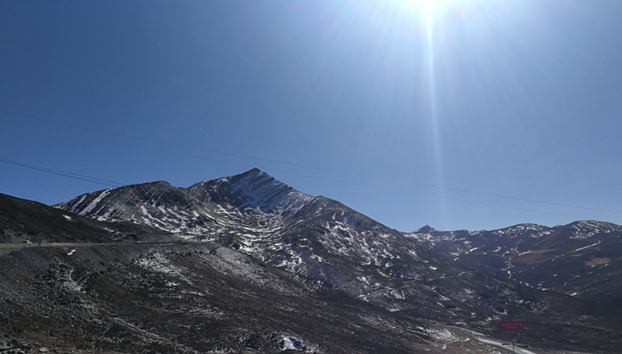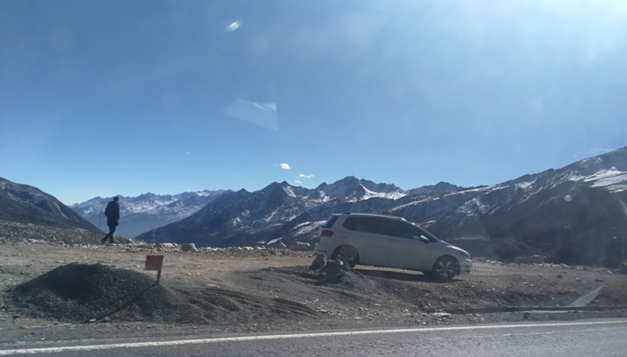 A glimpse of new town area of Kangding County since the old one is out of space.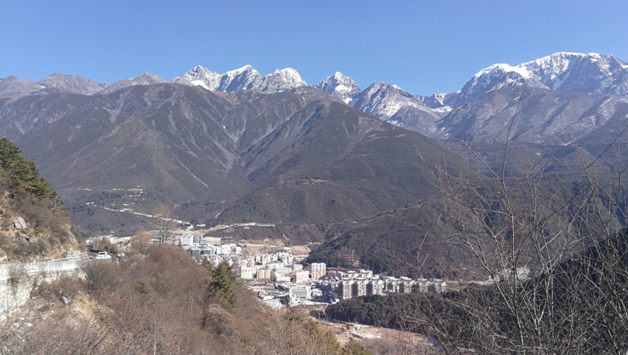 A bridge in construction near Luding.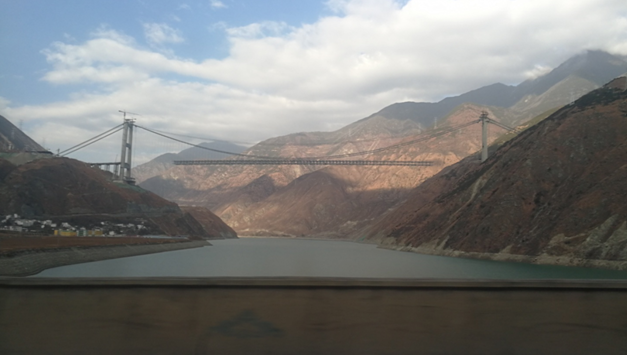 Luding city, with a river across the city, famous for the Luding Bridge.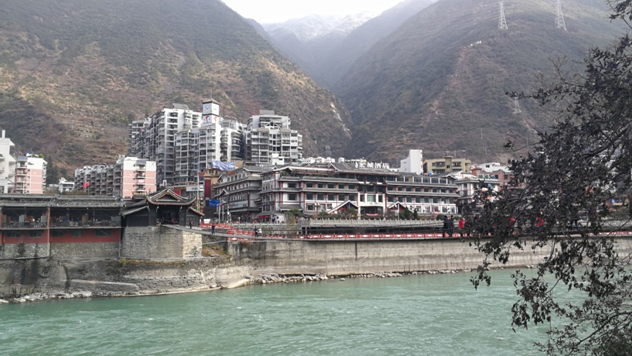 Then we waited till 18:00 to take the Luding-Ya'an express way which was the first time in operation that day! We wondered how much hardship it took all the workers to build the 95km tunnels! Yes almost the whole express way is tunnels.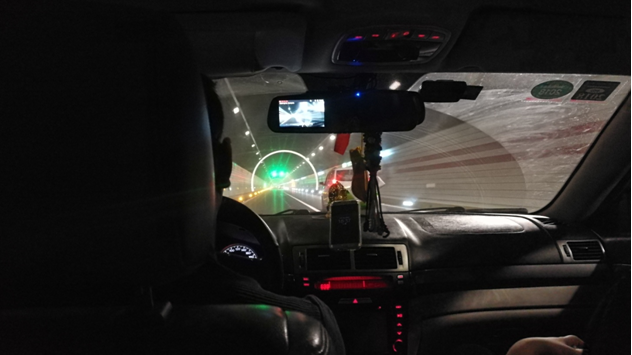 From Ya'an to Chengdu it was also express way and we reached Chengdu smoothly.
Luodai Ancient Town, Chengdu
It is about 1 hour drive from Chengdu. 90% of the residents are Hakka people who are descendants of the immigrants from Guangdong, Hubei, Fujian Province etc. three to four hundred years ago. It is a wonder how they have kept their culture and language through all those years till today! And there are so many food choices here.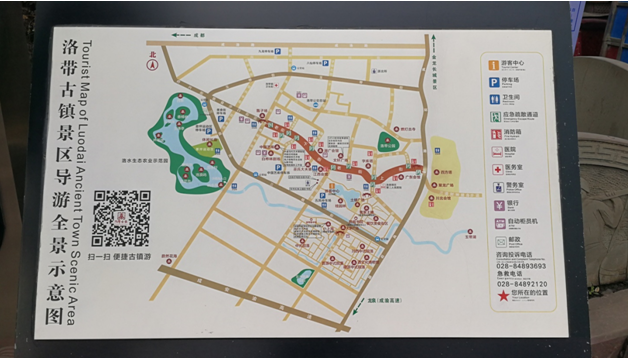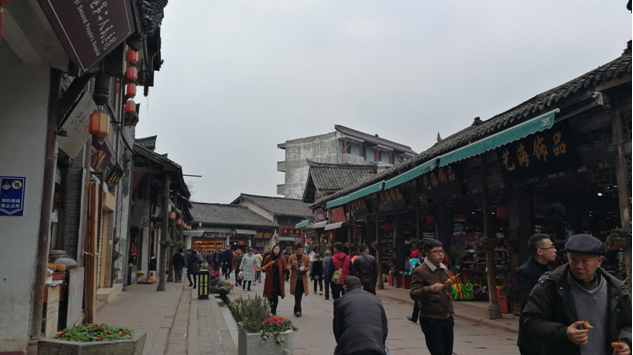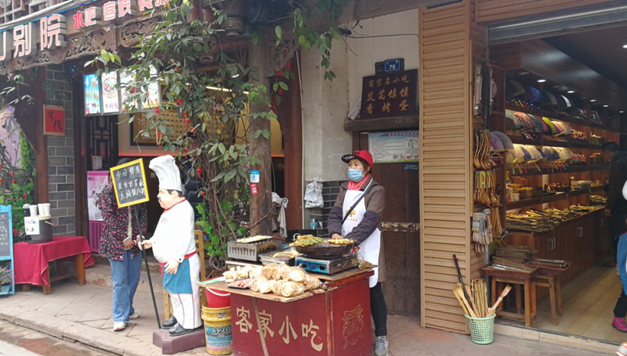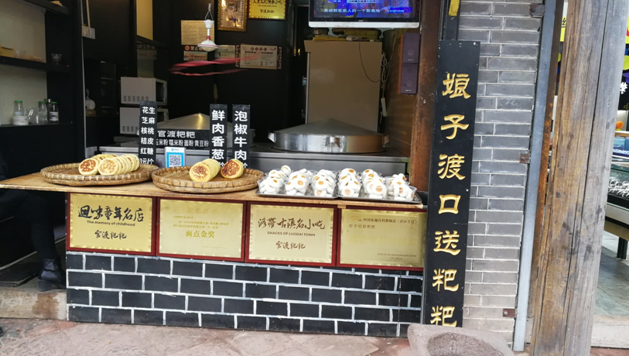 The Giant Panda Breeding Research Base
The Giant Panda Breeding Research Base is located on the mountain of Futoushan in the northern suburbs of the city, 18km away from the town center. Take the rare chance to visit the many pandas in the Breeding Center, from tiny baby pandas to big ones. We spent 3 hours there!~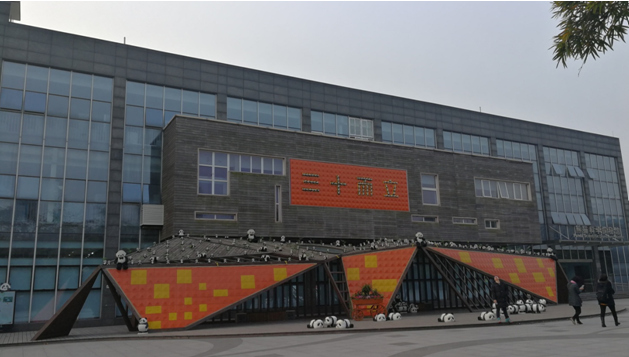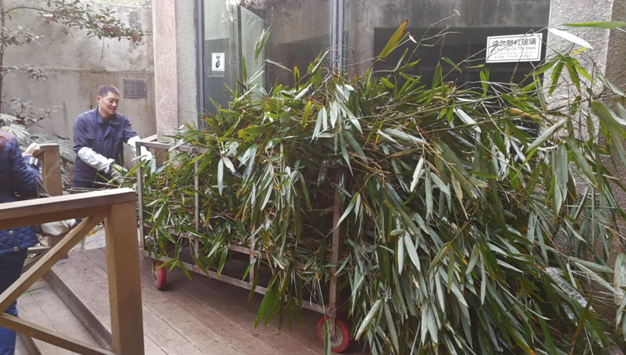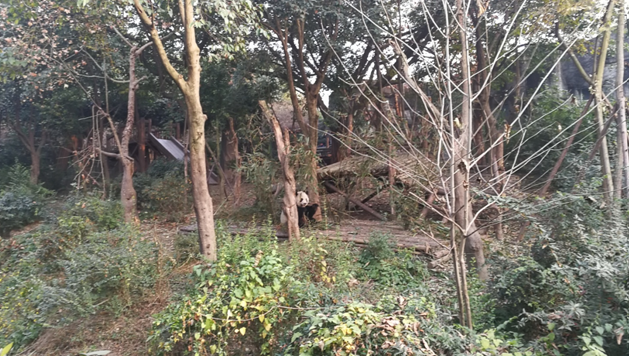 Sanxingdui Museum
Situated 40 kilometers to the north of Chengdu, the museum showcases kinds of precious cultural relics unearthed at Sanxingdui Site. The Sanxingdui site was the capital of Shu state about over 3000 years ago, which is one of the largest and well-preserved known cities of the time in China. In January 1988, the State Council designated the Sanxingdui site as one of the most important cultural relics units under national protection. It is a great place to learn about the history and culture in this area, to be amazed how it is different from and also connected with that of the central China.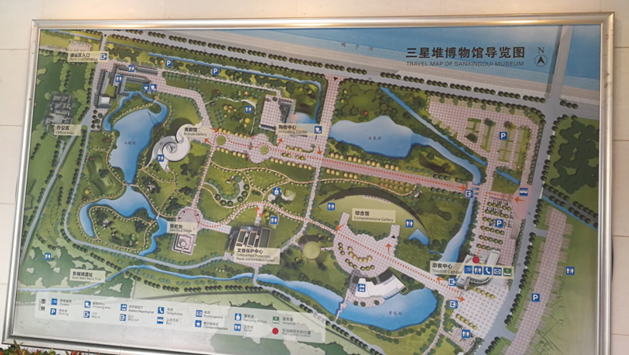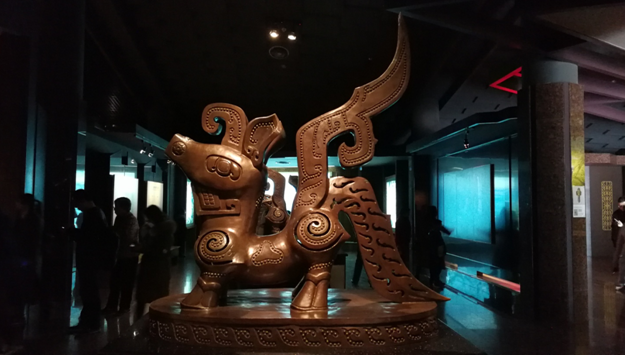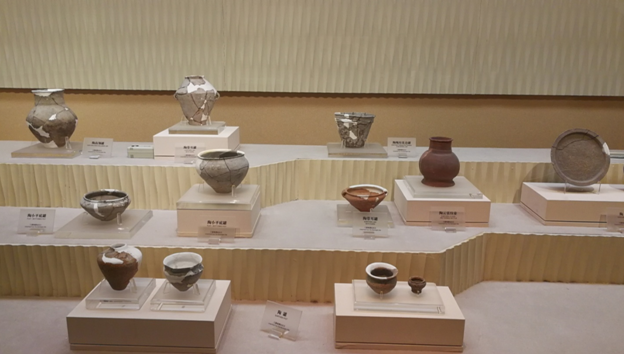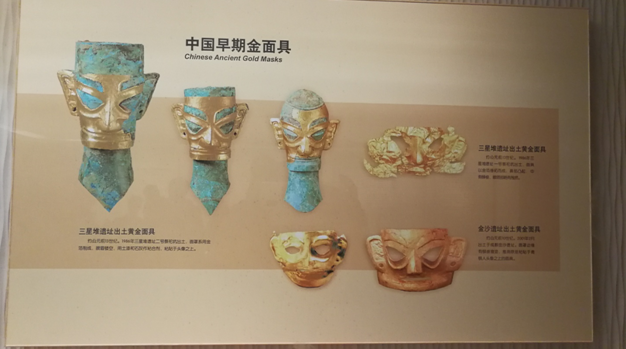 By Angie Guo - Charmission Travel