Charmission Donates 4000 trees in Tengger Desert
Time: 2018-11-26
We are pround to make a contribution to our society and environment!
We have donated 4000 trees to be planted in the Tengger Desert in China through China Green Foundation's Million Forest Project. (http://www.millionforest.org/xm/shengtailin.asp). These trees will cover 20000 square meters of desert.
We'd like give many many thanks to all our partners. Without them, this would be impossible to achieve.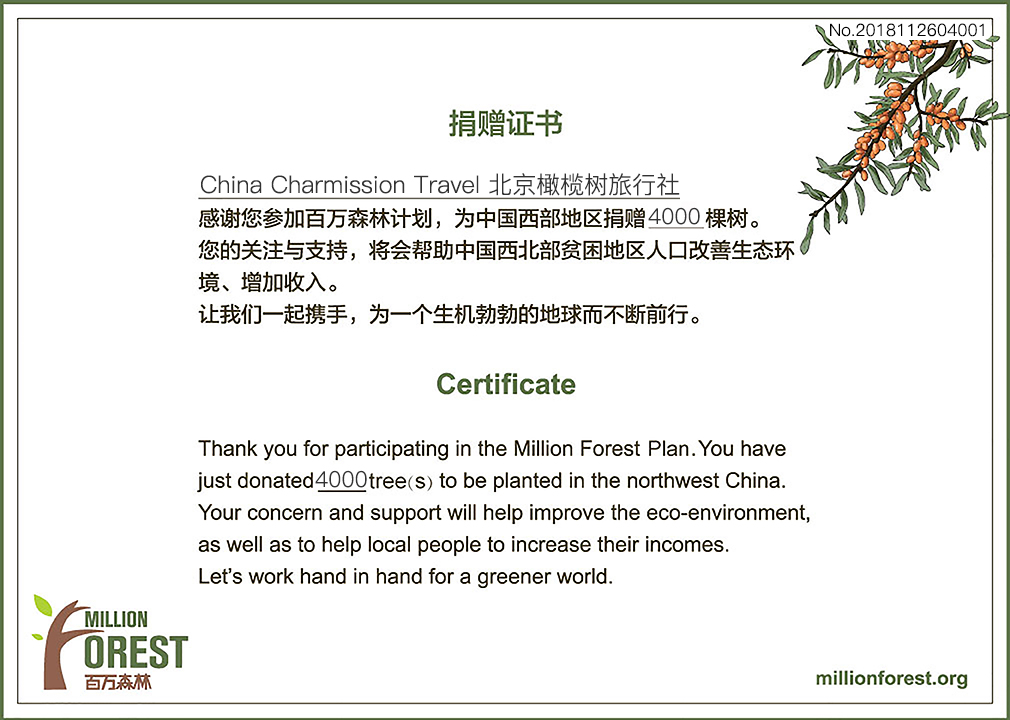 This project combines Ecological Protection and Poverty Alleviation.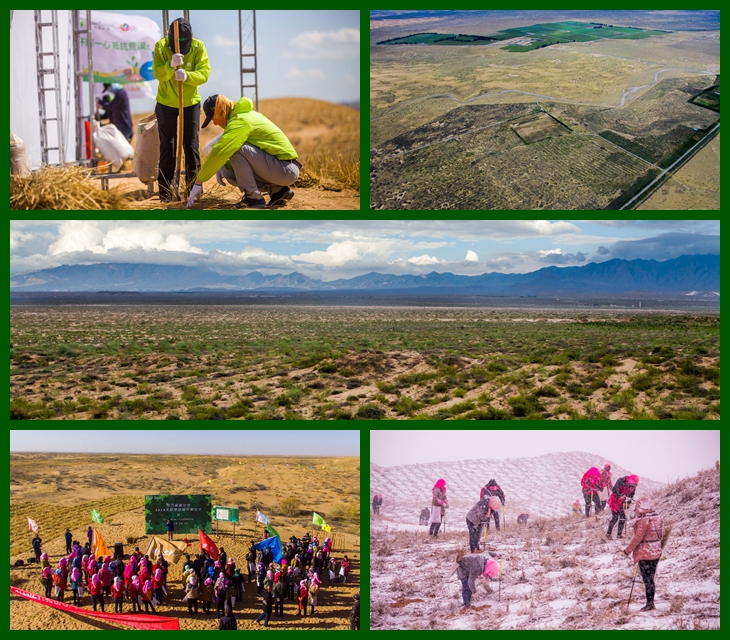 The vegetation density and the ability of wind-breaking and sand-fixing in the region will be significantly increased, and the eastern expansion of the Tengger Desert will be blocked. The desertized grassland in the eastern edge of the Tengger Desert and the Western foot of the Helan Mountains will be protected from the invasion of the desert.
Through the development of shrub (flower stick) seed harvesting, forage processing, jujube forest and fruit industry and recyclable breeding industry, the income and living standard of herdsmen will be improved.