Tour of Shandong Province: The Cultural Holy Land and Holiday Paradise
Time: 2019-8-19
Shandong Province has an enticing slogan:"The Cultural Holy Land, The Holiday Paradise." Why is that? Let me share with you my family's trip to Shandong in August 2019.
Our first stop was the sea! During July and August, it can be challenging to find a peaceful seaside destination in China due to the summer vacation crowds. However, we discovered a hidden gem: Yangma Island in Yantai City. This tranquil and quiet island is relatively unknown, even among locals. With few tourists, primitive villages, zero pollution, clear water, pure air, blue skies, and stunning natural scenery, it's the perfect place to find peace and relaxation.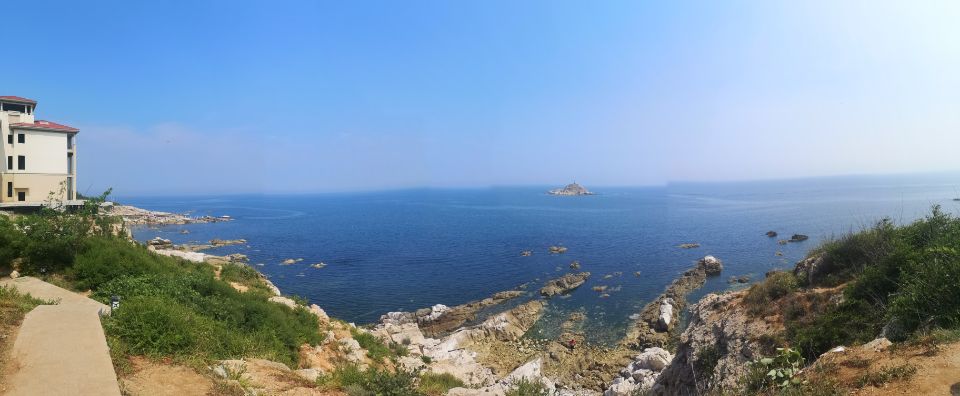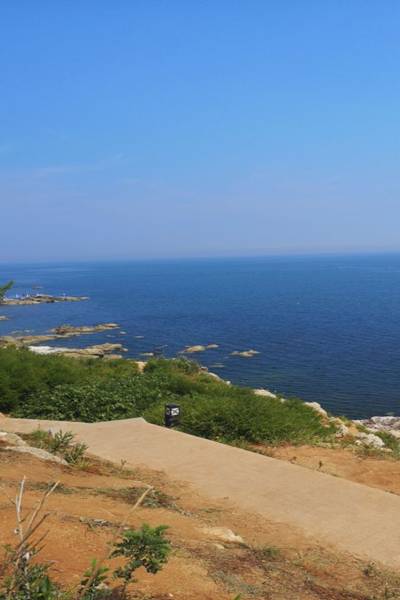 Yangma Island, which translates to "Horse Breeding Island," is located in the Yellow Sea, about 30km from Yantai railway station. The island's name comes from an old story. In the autumn of 219 BC, Emperor Qinshihuang (the first emperor in Chinese history and owner of the Terra Cotta Warriors in Xi'an) led an expedition to the east. When they arrived on the island, both the men and horses were exhausted. Emperor Qin issued an imperial edict to abandon all the frail horses on the island. Two years later, when he returned to the island, he found that the formerly thin and weak horses had become plump and sturdy, even better-fed than the horses in his palace. Realizing that this was a treasure trove for breeding horses, he bestowed "royal haras" on the island. From then on, it became known as Yangma Island.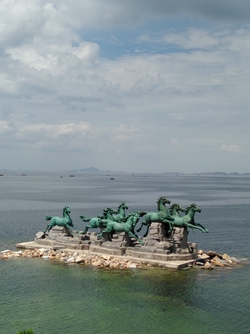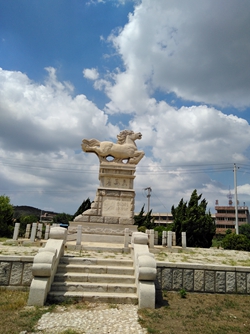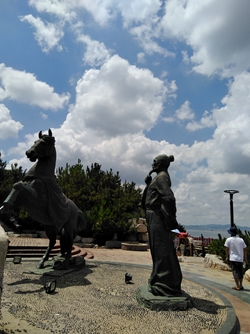 Yantai has both an airport and train stations, so you can choose the most convenient transportation option to get there. We decided to take the night train from Zhengzhou to Yantai, which took 18 hours. We wanted to try the overnight train experience in addition to the high-speed train. After arriving at Yantai train station, we took public bus No. 61 to Muping Long-distance bus station and then transferred to public bus No. 617 to Yangma Island. Bus No. 617 is the only bus line that connects the island with the outside world. The bus fare is 1 Chinese Yuan for any distance, short or long. To enter and exit the island, it is necessary to cross the sea bridge. On the island, there are electric-powered shuttle buses for tourists to explore the island. The shuttle bus fare is 18 Chinese Yuan and is valid for one full day.
Yangma Island is divided into several villages, each named after the family names of the indigenous people, such as Sun, Zhang, Huang, and Yang. The island also has two distinct beach areas: Front Sea (Qian Hai) and Back Sea (Hou Hai). Front Sea, with its flat beach and clean water, is perfect for swimming, while Back Sea offers deep water and steep cliffs for activities like sightseeing, diving, fishing, yachting, and photography. Both areas share a unique feature: the water reflects the color of the sky. We stayed at a homestay in Sun Village, just a 4-minute walk from Front Sea.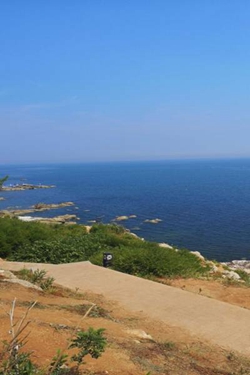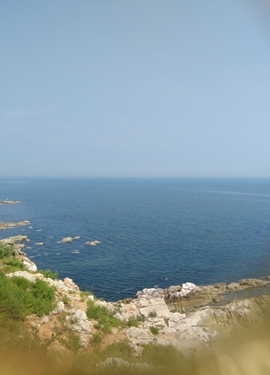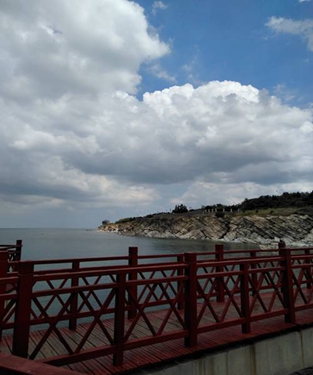 Accommodations on the island include hotels, hostels, and homestays. Even local family houses may offer amenities such as wifi, AC, shower, and separate toilet. The buildings on the island have different architectural styles and show their own history.
The government has taken steps to protect the local environment by stopping the construction of some modern buildings. Officials realize that economic growth should not come at the expense of the environment and are working to curb air pollution.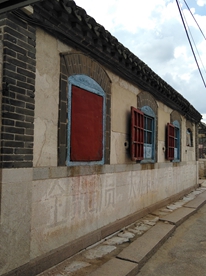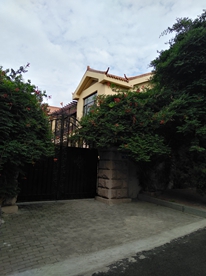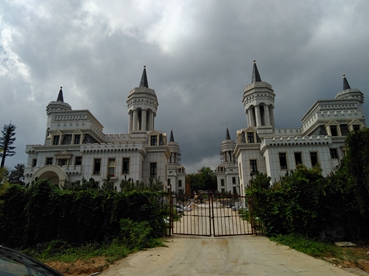 The island offers a variety of fresh seafood, available at restaurants or family houses. Options include oysters, clams, scallops, crabs, shrimp, squid, and Spanish mackerel. Local fishermen work hard to provide fresh and live seafood to the market. However, vegetables are limited and expensive on the island.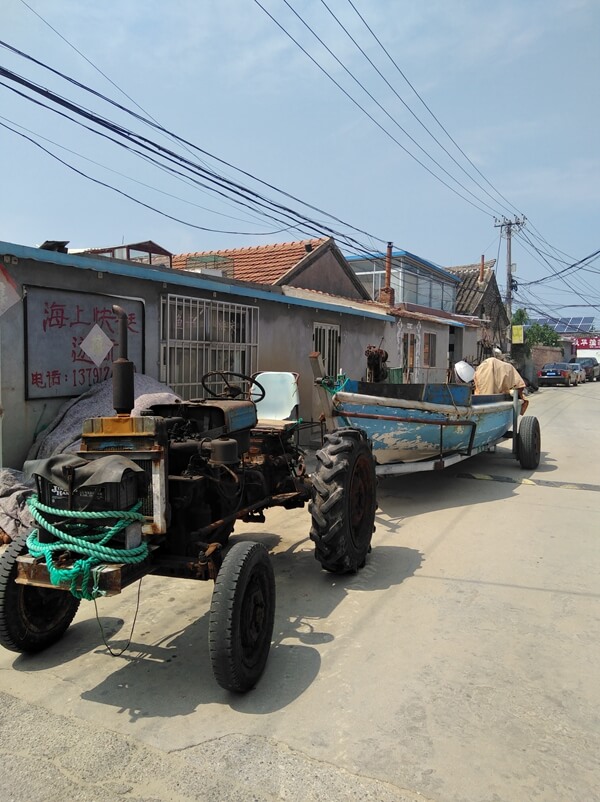 On some old buildings on the island, you may notice strange holes. These holes were used to fasten horses with reins, instead of using a hitching post.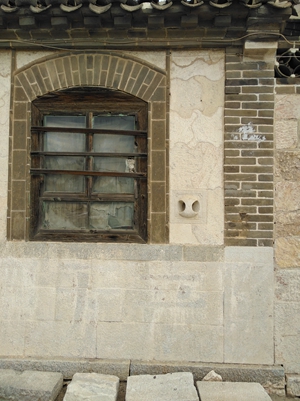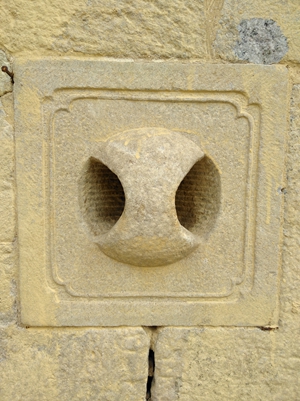 Yantaishan Park, located in the northern part of Yantai, is a must-visit attraction.
The park is named after a beacon tower built on the hill in 1398, used to produce smoke signals as an alarm. The park offers stunning views, with three sides facing the sea.
Visitors can enjoy colorful architecture from 16 countries that built consulates in Yantai between 1860-1904, see part of the base of the original beacon tower, and visit the lighthouse built in 1986– the emblem of the city. Yantai was one of the treaty ports open to imperialist powers in 1861 and is now one of China's 25 coastal hub ports.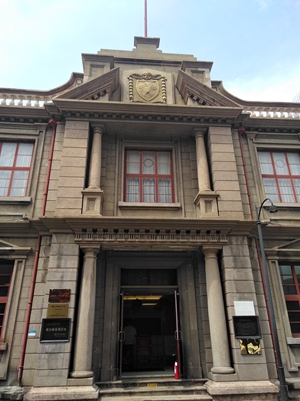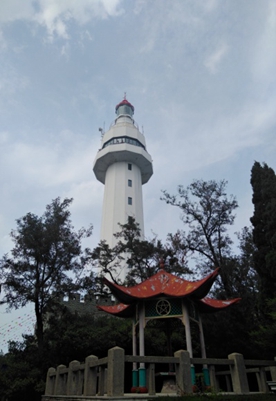 After visiting Yangma Island, we continued to Weihai and visited Shendiaoshan Wildlife Park. The park, located about 42 km west of Weihai city center, is home to over 300 species and more than 4000 animals. Visitors can see tigers, lions, wolves, monkeys, pandas, bears, elephants, kangaroos, alpacas, antelopes, dolphins, walruses, seahorses, lizards, snakes, zebras, peacocks, and parrots. The entrance fee is CNY 150 per person and it takes a full day to see all the animals.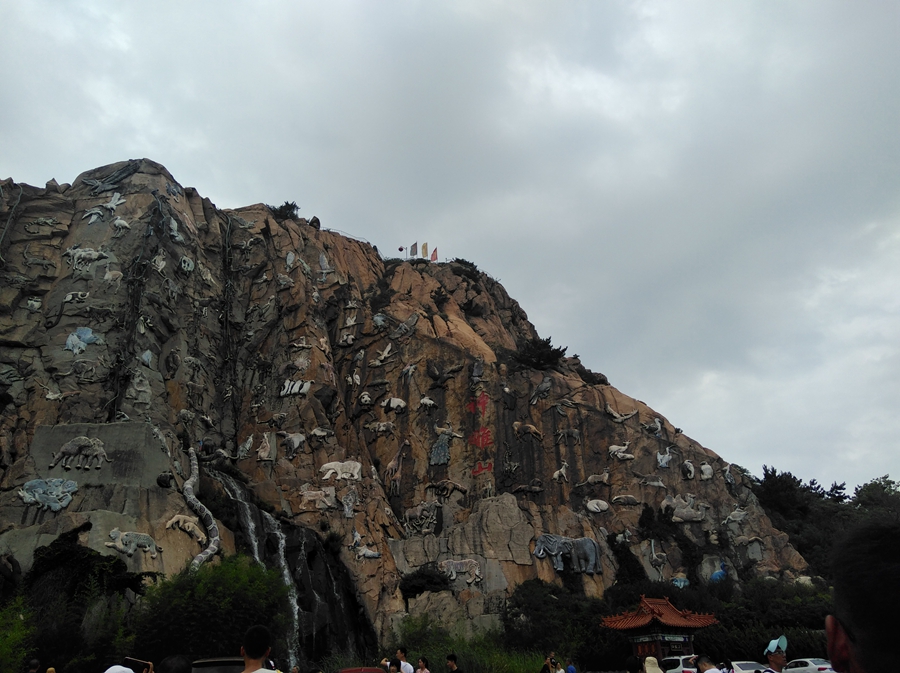 After visiting Shendiaoshan Wildlife Park, we took a high-speed train from Weihai to Tai'an to visit Taishan Mountain – one of China's Five Sacred Mountains. Taishan Mountain was listed as a Cultural and Natural World Heritage site in 1987 and honored as a World Geopark in 2006.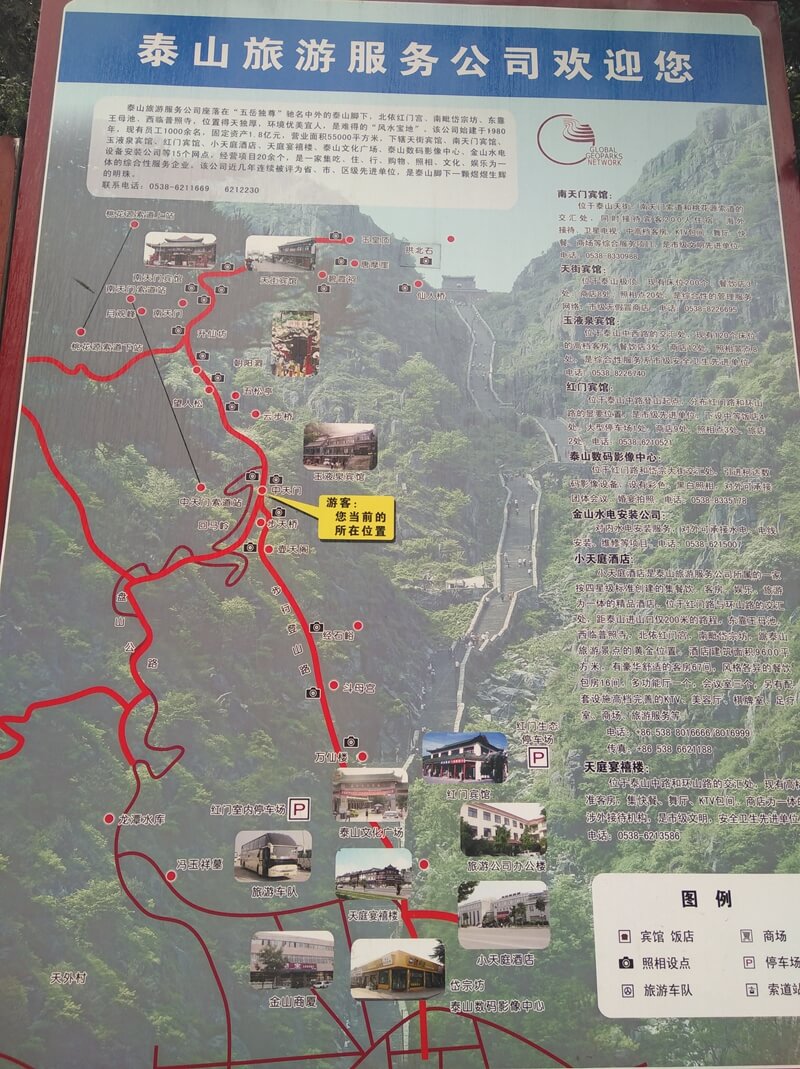 Taishan Mountain is considered a holy and sacred mountain in Chinese culture. For thousands of years, emperors have paid homage to the mountain, recognizing its spiritual significance.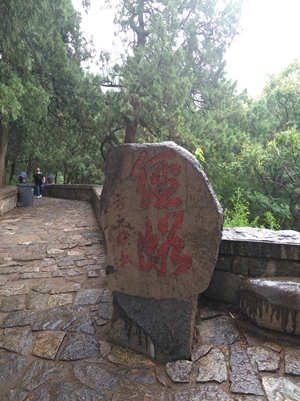 The natural scenery of Taishan Mountain is characterized by its imposing, steep, surprising, serene, secluded, profound, and spacious landscape. Visitors can enjoy picturesque views of cragged cliffs, deep canyons and gorges, grotesque peaks and strange rocks, luxuriant vegetation, flowing springs, and twittering birds.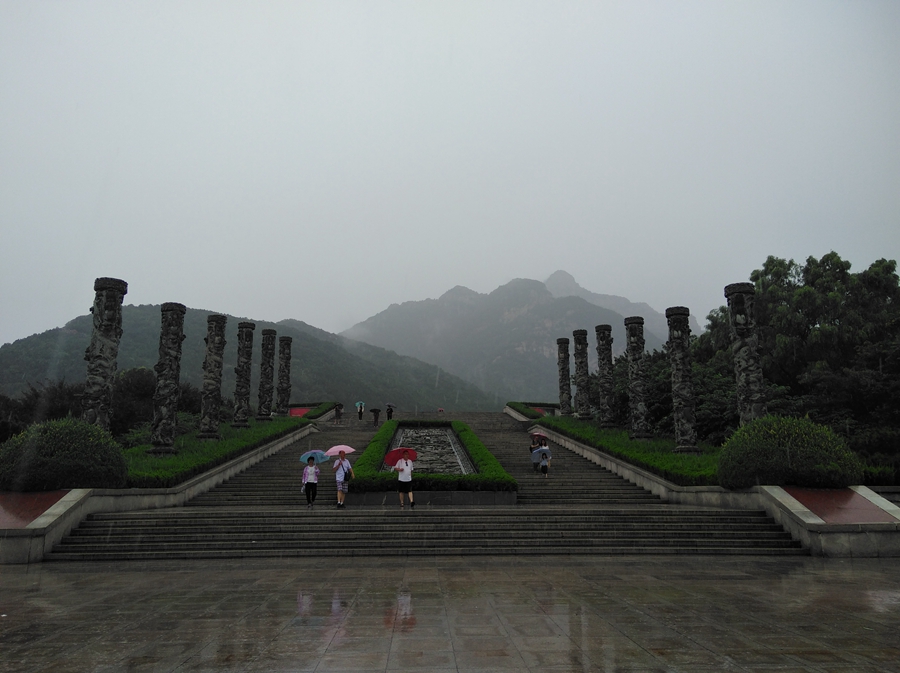 Taishan Mountain is famous for its unique integration of human civilization and natural landscape, earning the respect of billions of Chinese people and worldwide recognition.
During our 7-day trip to Shandong Province, we visited Yantai, Weihai, and Tai'an. While it was a great experience, it was just a glimpse of what Shandong has to offer. We plan to return in the future to explore more cities such as Qingdao, Rizhao, Qufu, and Jinan.
By Maria Guo - Charmission Travel