Our Holiday In Dalian & Yantai
Time: 2019-08-18
In August 2019, my colleague Nelly and I, along with our families, had an exciting and relaxing holiday in the coastal cities of Dalian and Yantai.
Our first stop was Dalian, a coastal city located on the Liaodong Peninsula. Despite the rainy weather, we were eager to explore the city.
On our first day, we visited Lianhuashan Mountain and Xinghai Square. Lianhuashan Mountain, at 259.6m above sea level, is the highest point in Dalian and offers stunning views of the city, including Xinghai Bay Bridge and Xinghai Square – Asia's largest square.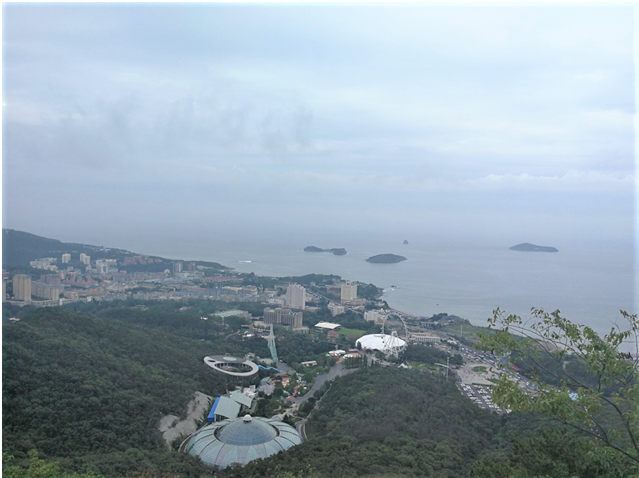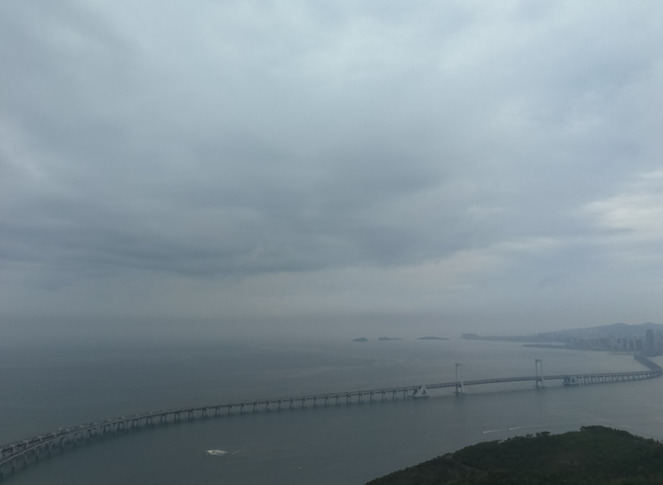 Xinghai Square, the largest square in Asia, is four times the size of Tiananmen Square. It was built to commemorate the return of Hong Kong. Visitors can get a close look at the amazing Xinghai Bay Bridge and even feed the sea gulls. Xinghai Square is a famous landmark in Dalian that should not be missed.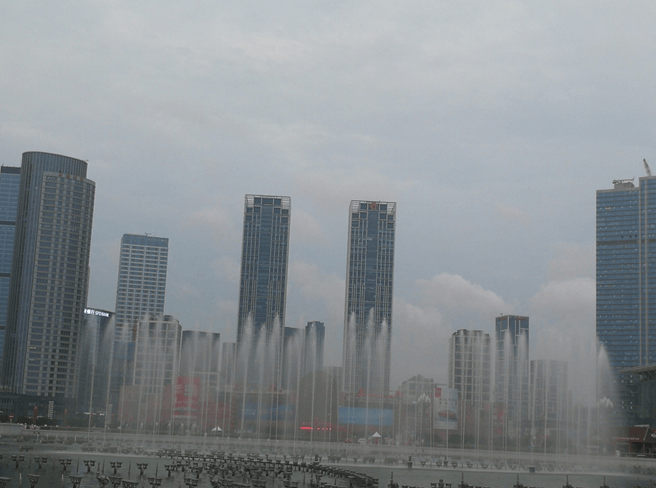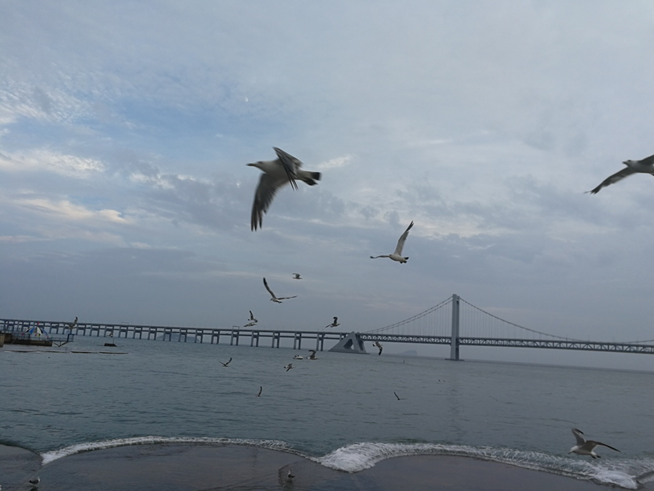 On our second day, we visited Lvshun, a place I was excited to see because of its history and military power. Unfortunately, due to the weather, all scenic spots were closed and we were unable to visit the Lvshun Museum or Submarine Museum as planned. Despite the rain, we enjoyed our time in Lvshun and I plan to return in the future to see it in the sunshine.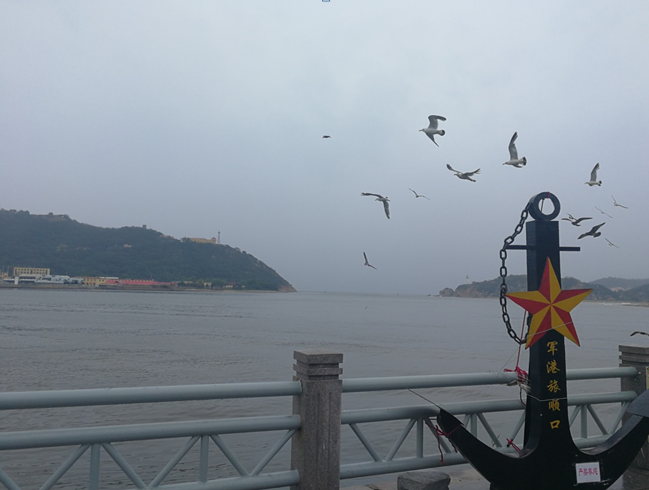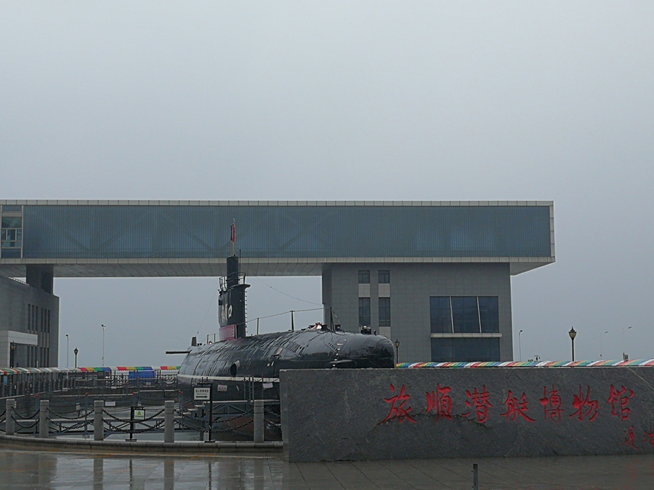 On our third day, we visited Dalian Laohutan Ocean Park and Venice Street. Ocean Park is a must-visit attraction for families with kids. Despite some scenic spots being closed, the park opened to the public at 10:00 am, with only a small part of the seaside area remaining closed. Our kids had a great time at the park.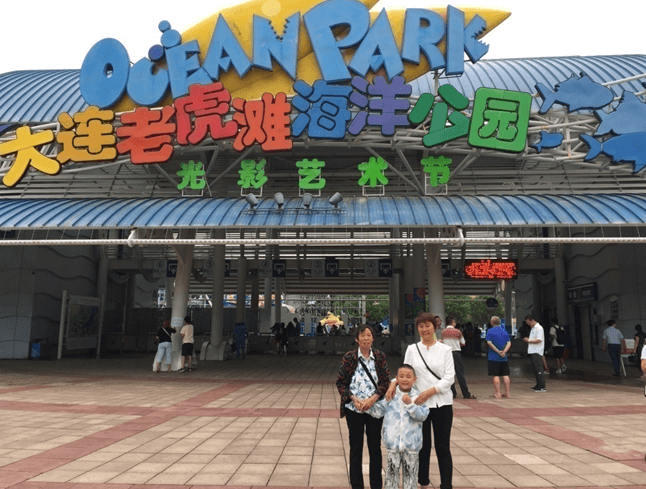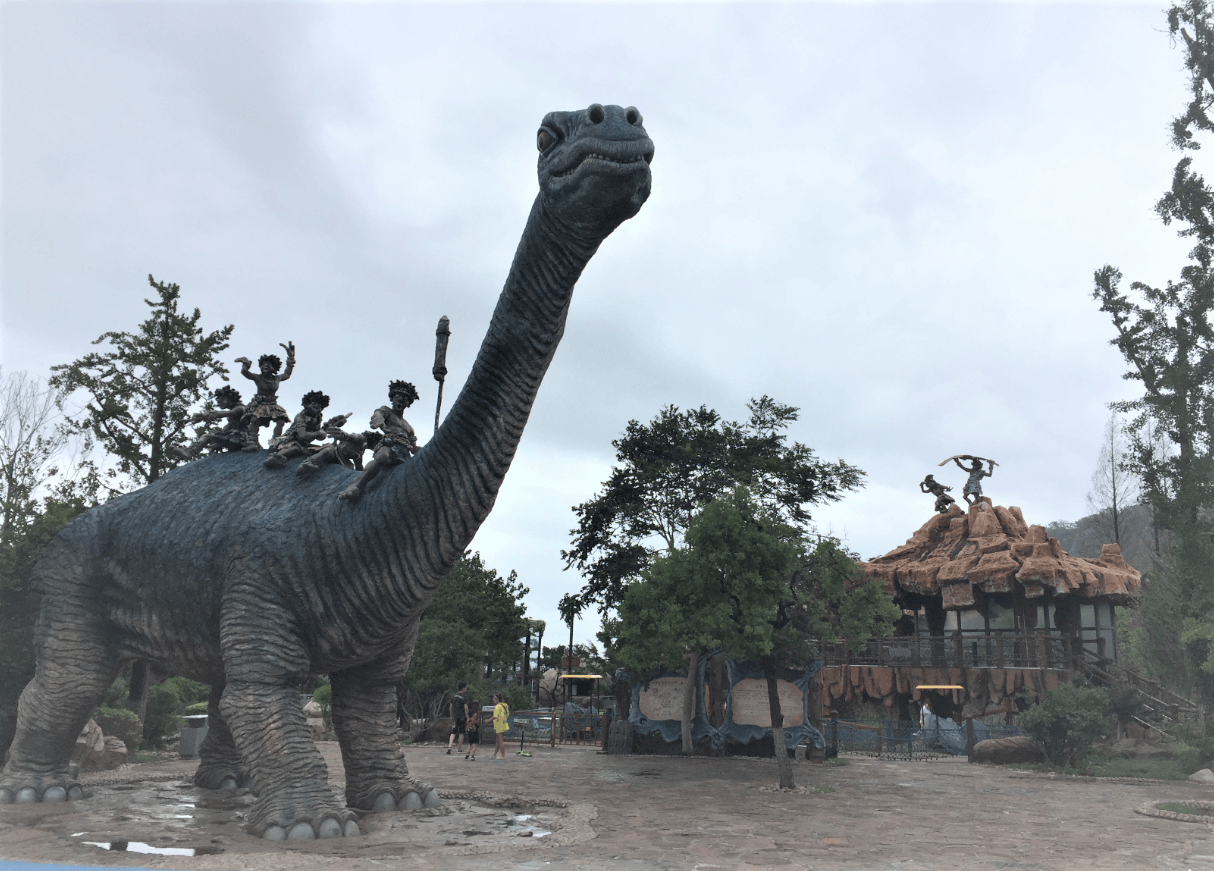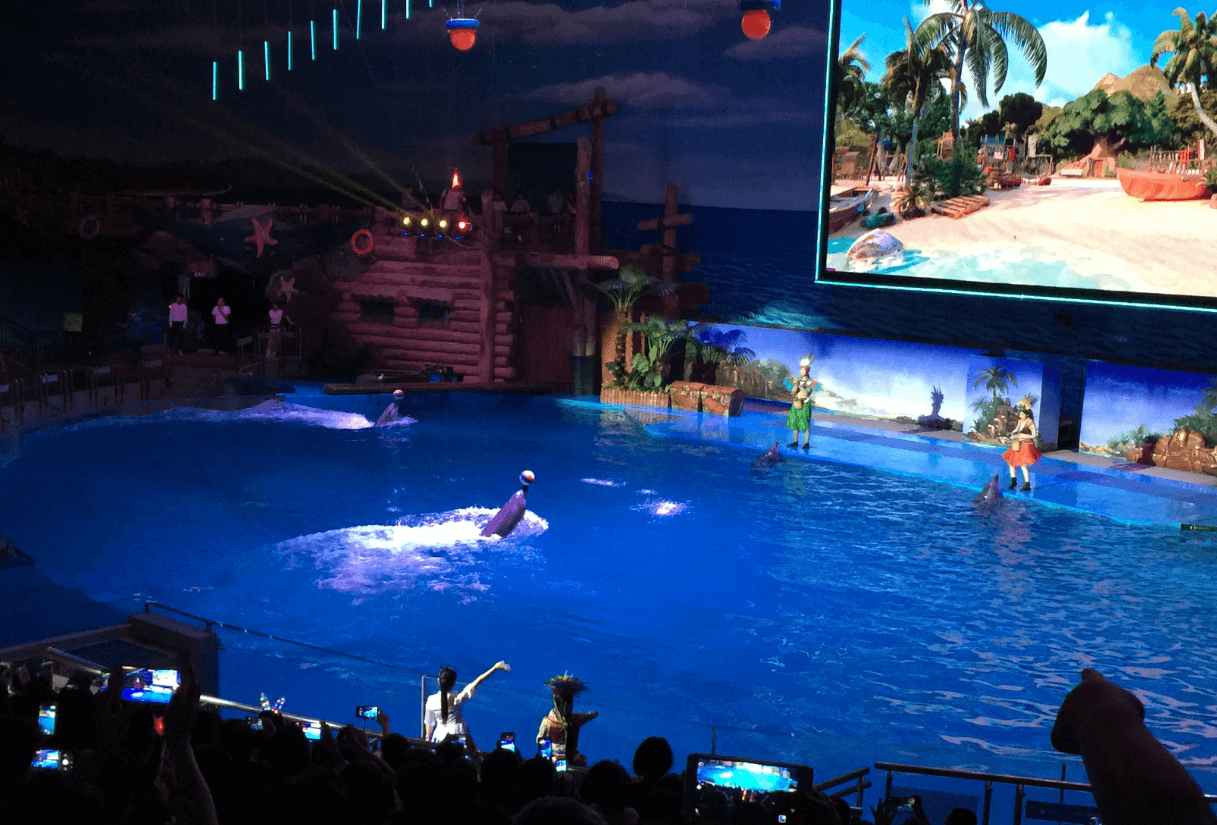 After visiting Ocean Park, we had some free time and our driver suggested we visit Venice Street. This attraction, located in a new district of Dalian, is free to the public and open at all times. Venice Street features European-style buildings with water-streets, resembling a copy of Venice. It was a relaxing place to take a walk.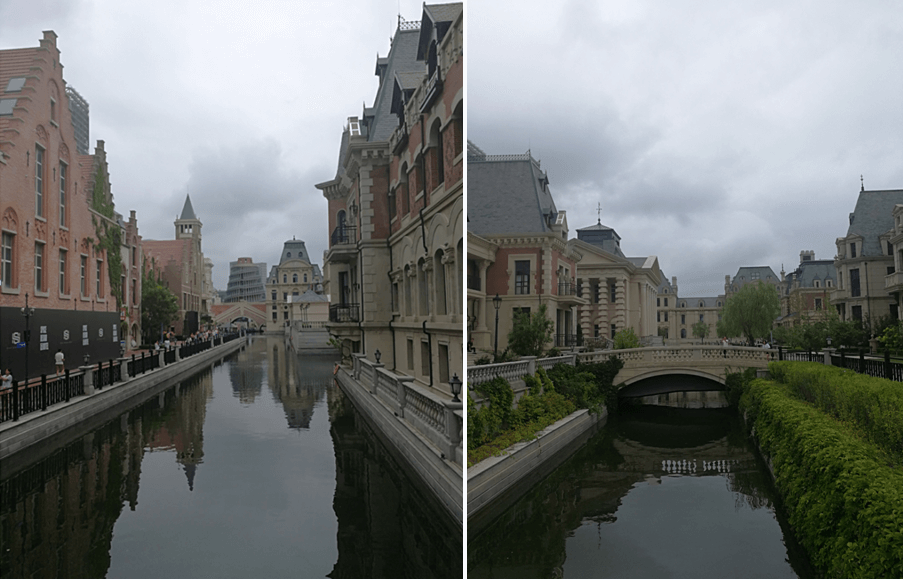 On the morning of our fourth day, we received an early call at 5:30am from our ferry ticket office informing us that our ferry to Yantai had been cancelled due to an incoming typhoon. However, we were fortunate enough to receive another call at 9:00am letting us know that we could take a different ferry to Yantai. The views from the deck during our journey were breathtaking.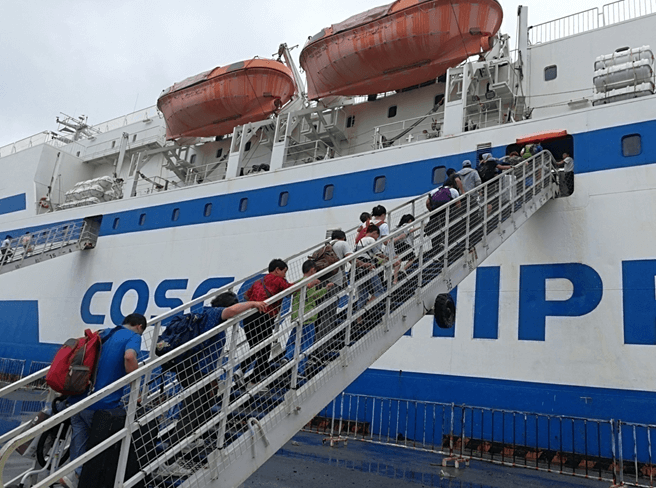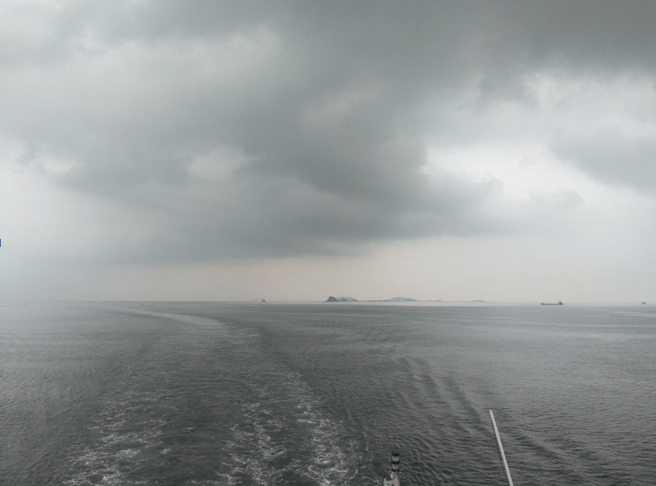 After a 6-hour journey on the ferry, we arrived at our second destination, Yantai. This city is situated on the Shandong Peninsula and is a significant port city in the Bohai Economic Zone. Since we arrived in the late afternoon, we had a quick dinner near our hotel before retiring for the night to rest up for tomorrow's sightseeing adventures.
On day 5, we embarked on a day tour of Yantai, visiting Yangma Island, East Turret, and Moon Bay. Yangma Island has gained popularity in recent years due to its exposure on the Tik-Tok app. After crossing a large bridge, we arrived on the island where the roads are one-way for ease of traffic flow. Our driver took us around the island, stopping at three well-known spots. We spent around 3 hours on the island, enjoying its relaxing and wonderful atmosphere.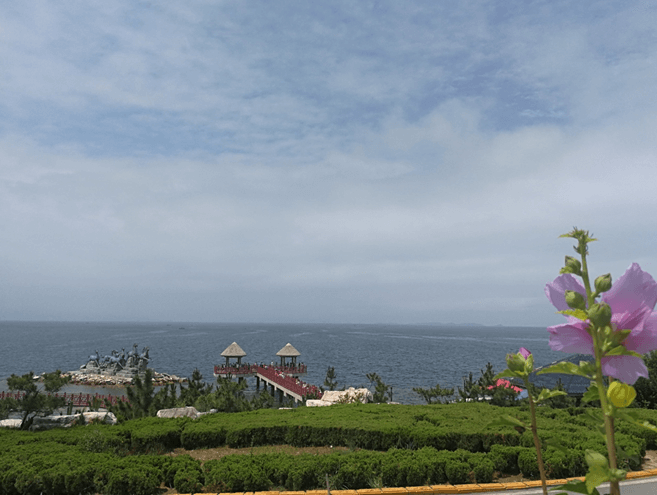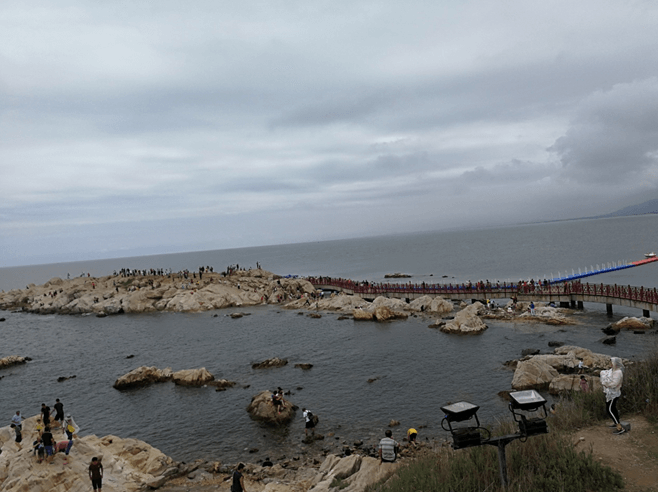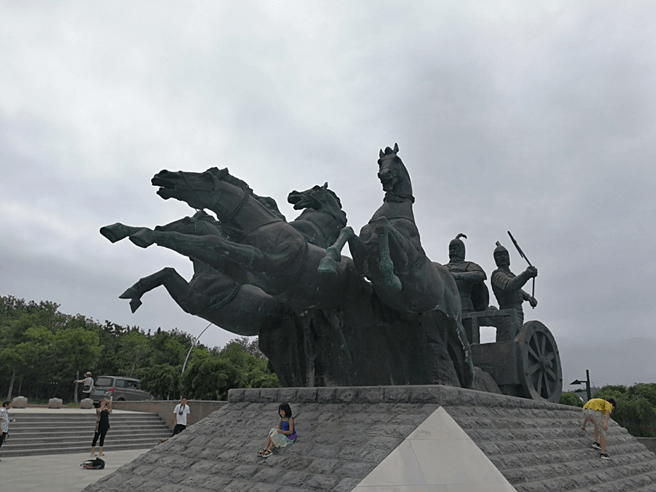 Around noon, we drove back to Yantai city and had a quick lunch near Yantai University before heading to East Turret and Moon Bay.
The Yantai East Turret, built at the end of the Qing Dynasty, was equipped with a German Krupp Cannon, which was the most advanced cannon in the world at the time. It remains one of the best-preserved coastal defense facilities in northern China.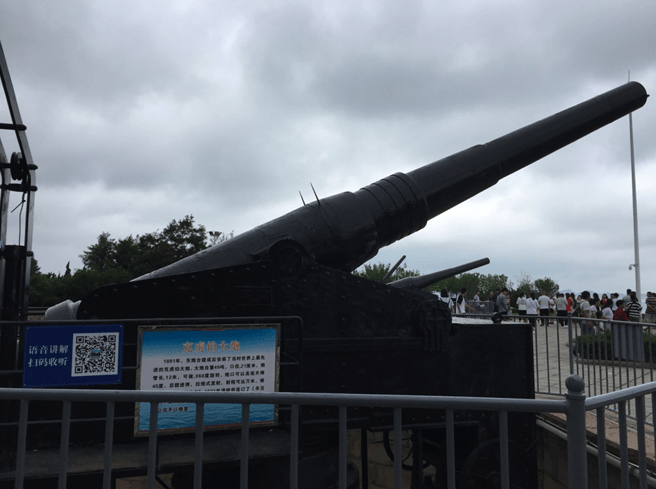 Moon Bay is named for its crescent moon shape, and features a statue of a moon elder that has borne witness to the love of many couples. Next to the bay is a beach where we saw many people collecting shells and other treasures. Unfortunately, we were so busy picking stones and shells that we didn't take any pictures.
Later, around 3:00pm, we returned to our hotel for a short rest before taking a 5-minute walk to Binhai Square. This square is located near Yantai Mountain, Yantai Art Museum, Zhangyu Wine Culture Museum, and Polaris Horologe Culture Museum, and is a popular spot for locals to spend their leisure time.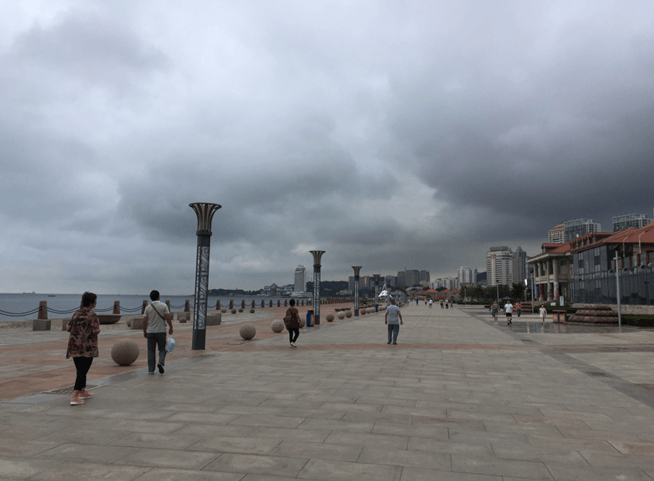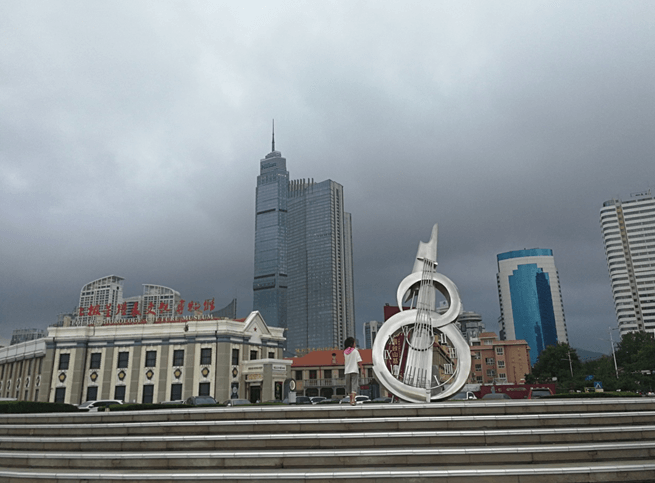 On day 6, we set out for Changdao Island. Our driver picked us up from our hotel at 8:00am and drove us 90 minutes to Penglai Port, where we caught the ferry to Changdao Island. The island had been closed for several days due to a typhoon but had just reopened. We waited in a long line to buy our tickets, which we finally did around 11:00am. After a 40-minute ferry ride, we arrived on Changdao Island.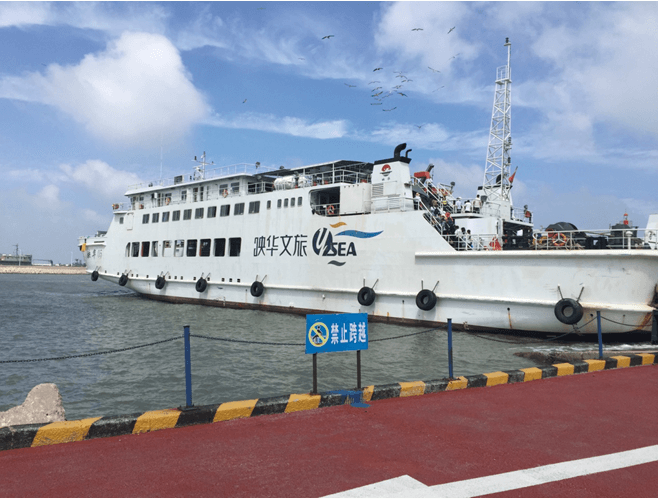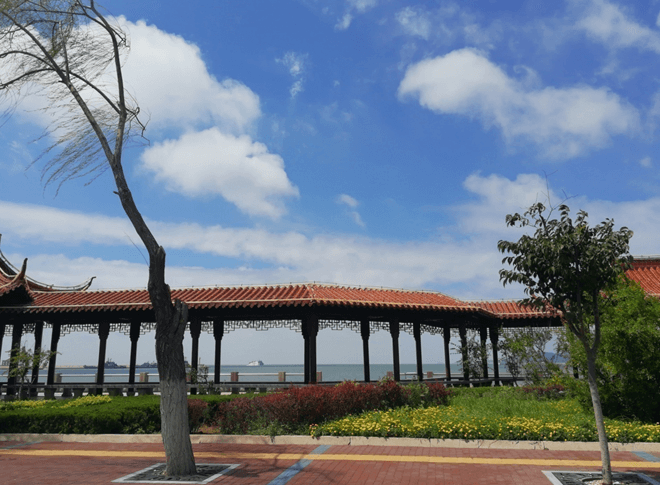 Upon our arrival on Changdao Island, we met our driver who took us to our hotel, a local homestay. The owner of the homestay was incredibly kind and welcoming, and had even prepared a large lunch for us featuring an array of seafood, including various types of shells, fish, shrimp, and crab. It was clear that the locals had an abundance of seafood at their disposal.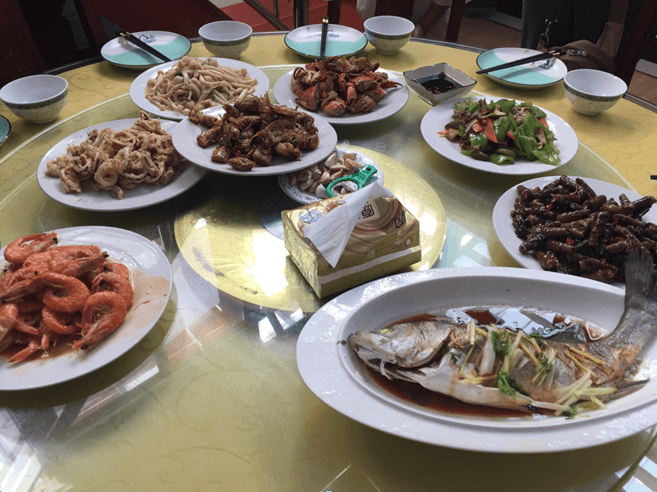 After lunch, we took a short rest before beginning our exploration of the island at 2:00pm. There are two tourist routes on the island, one in the south and one in the north. We chose to visit the main attractions on the northern route that afternoon, including Jiuzhang Cliff and Moon Bay.
Jiuzhang Cliff is renowned for its steep cliffs, Pearl Tunnel, Pearl Bay, and Gull Fin Bay, among other features. The beach here is rocky rather than sandy.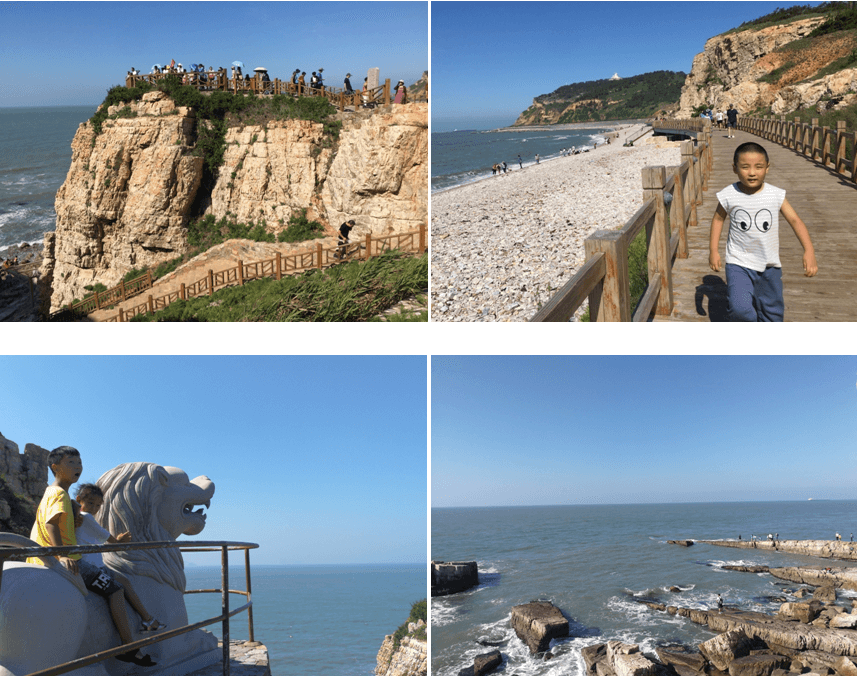 Moon Bay is known for its abundance of cobblestones on the beach. We had a lot of fun collecting a large bag of cobbles while we were there.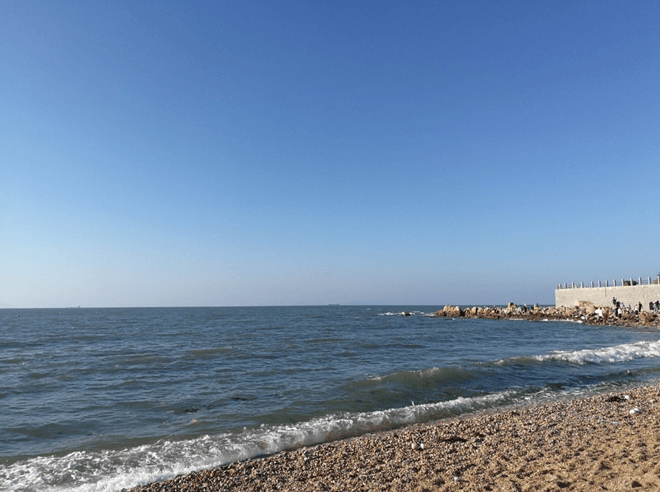 On day 7, we returned to Yantai from Changdao Island. In the morning, we visited the southern tourist route, which included Linhai and Fengshan Scenic Area. Fengshan Mountain is the highest point on Changdao Island, offering panoramic views of the island. There is a large eagle statue on the mountain, and it is a common stopover for migratory birds.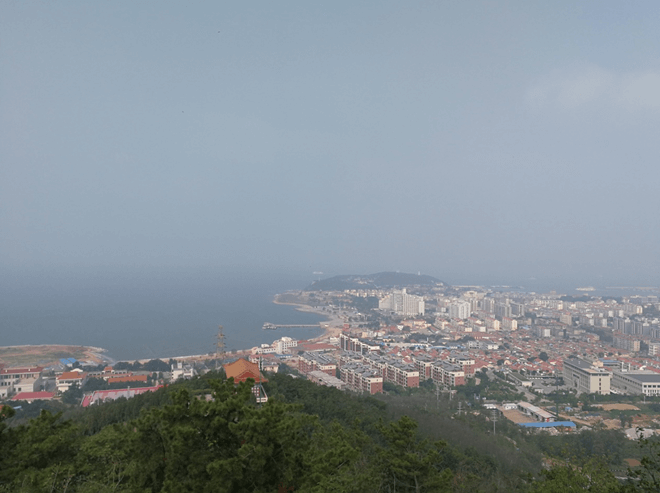 Later, we visited the boundary between the Yellow Sea and the Bohai Sea. From this vantage point, we could see a natural line separating the two bodies of water. It was a unique experience to stand on the line between them."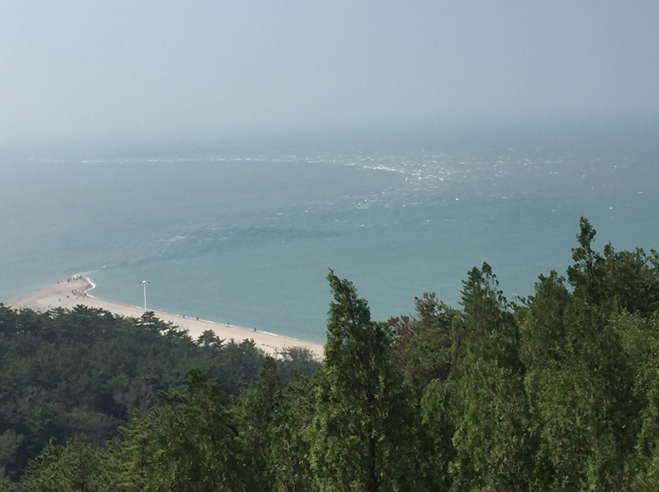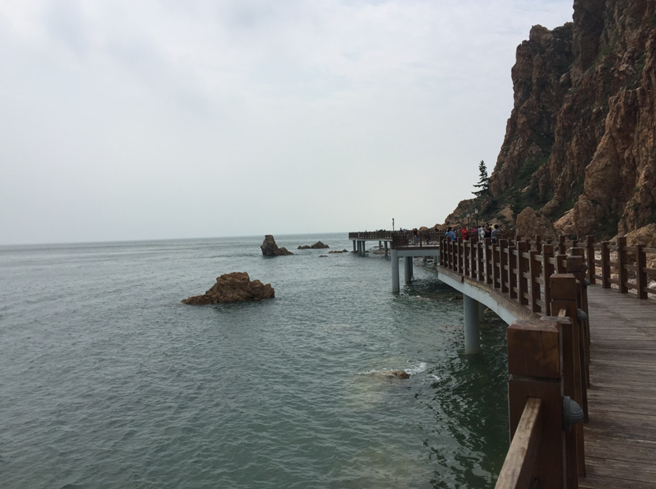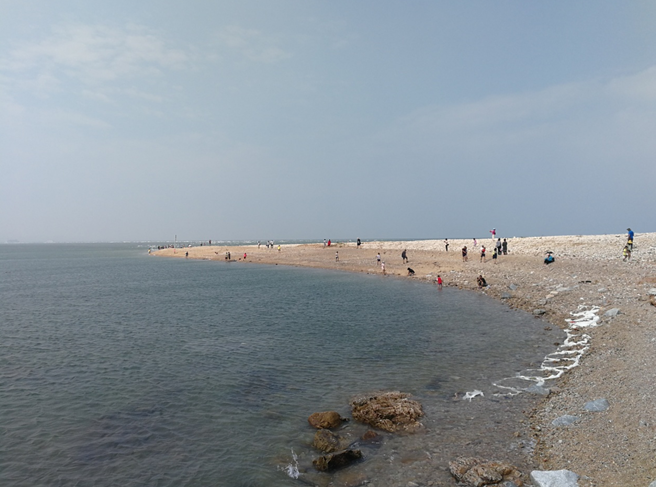 On day 8, we traveled from Yantai to Zhengzhou. In the morning, we took a short 5-minute walk from our hotel to Yantai Shan Park. Yantai Shan is a landmark in Yantai with a history spanning 600 years, during which it has witnessed the city's development. While at the park, we visited the former residence of the American Council, the Peking Opera Museum, and the beacon tower, among other attractions. These visits gave us a deeper understanding of Yantai's history and culture.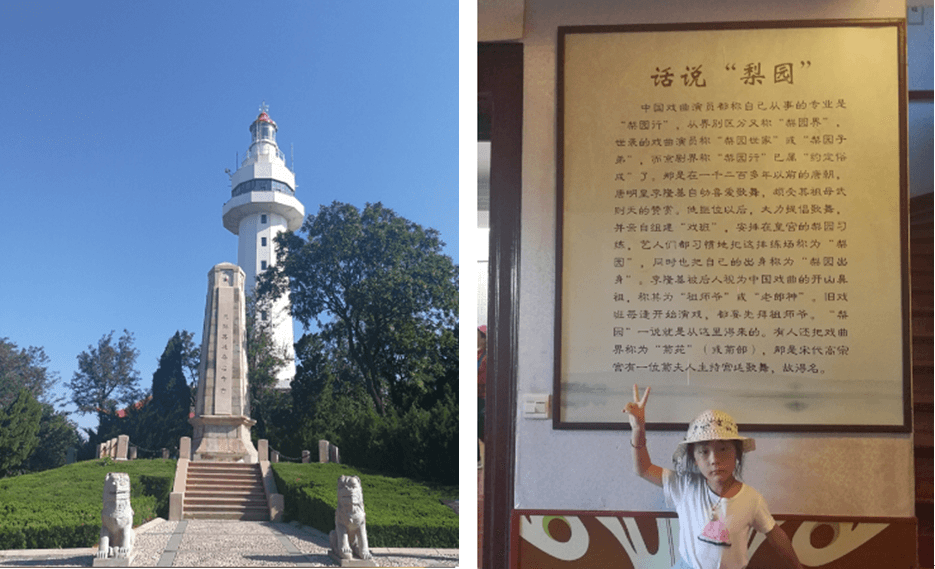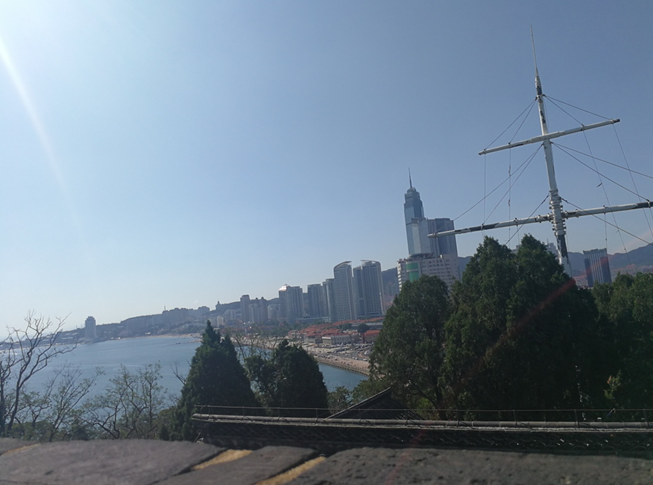 After visiting Yantai Shan Park, we went to the Changyu Wine Culture Museum. Changyu Wine is well-known in China and has a history of over 100 years. The museum provided a comprehensive introduction to the history, development, and culture of Zhangyu wine. We were particularly impressed by the underground wine cellar and its three 'Asian bucks'.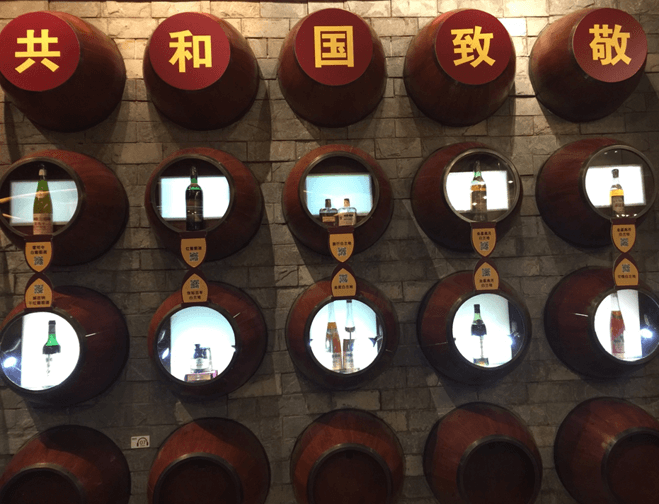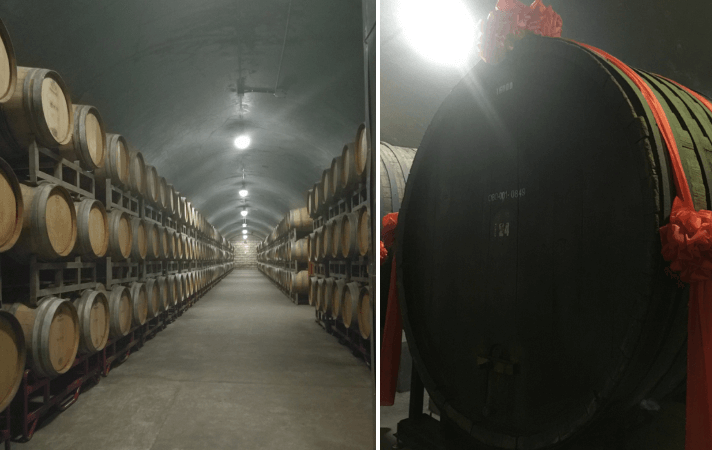 After our visit to the museum, our holiday came to an end. Despite the weather in Dalian, the trip was incredibly relaxing and enjoyable. We saw and experienced so much, ate delicious food, and most importantly, had a great time. In conclusion, here is a picture of our group: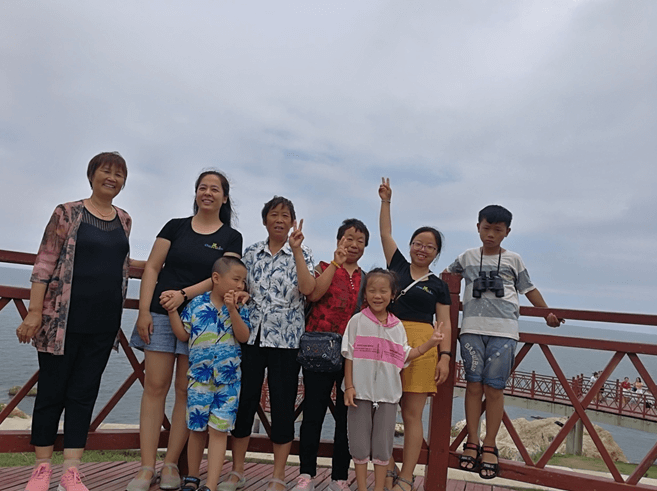 By Penney Shi --- Charmission Travel