Tour To Sanya and Shanghai
Time: 2019-07-10
My annual family trip took place from from 30 June to 6 July 2019. Here I'd like to share with you our trip.
Day1: Flight Zhengzhou - Sanya. Free time in Yalong Bay.
Sanya is always my son's dream city. Although we have been there several times it is still his favorite place for holiday.
Sanya is located in Hainan Island filled with tropical landscapes and beautiful beaches, which are very different from where we live. Sanya has several beaches, among all the beaches, Yalong Bay's sea water is the cleanest and the sand here is the softest.
We took the morning flight from Zhengzhou to Sanya, then free activity in the afternoon. There were not so many tourists in Yalong bay, kids were running around on the beach, building sand castles, digging for seashells, swimming in the pool. Joy and laughter everywhere!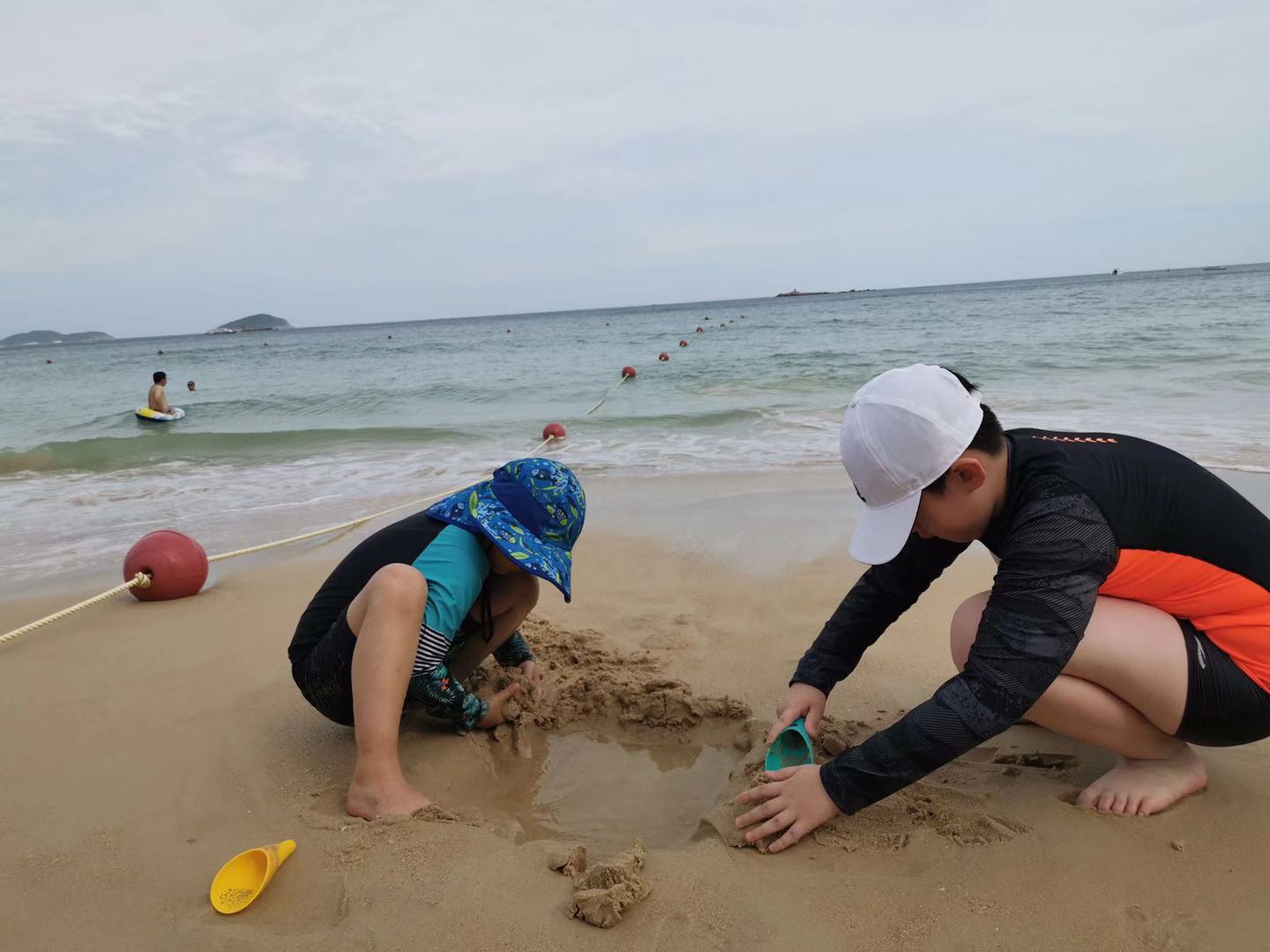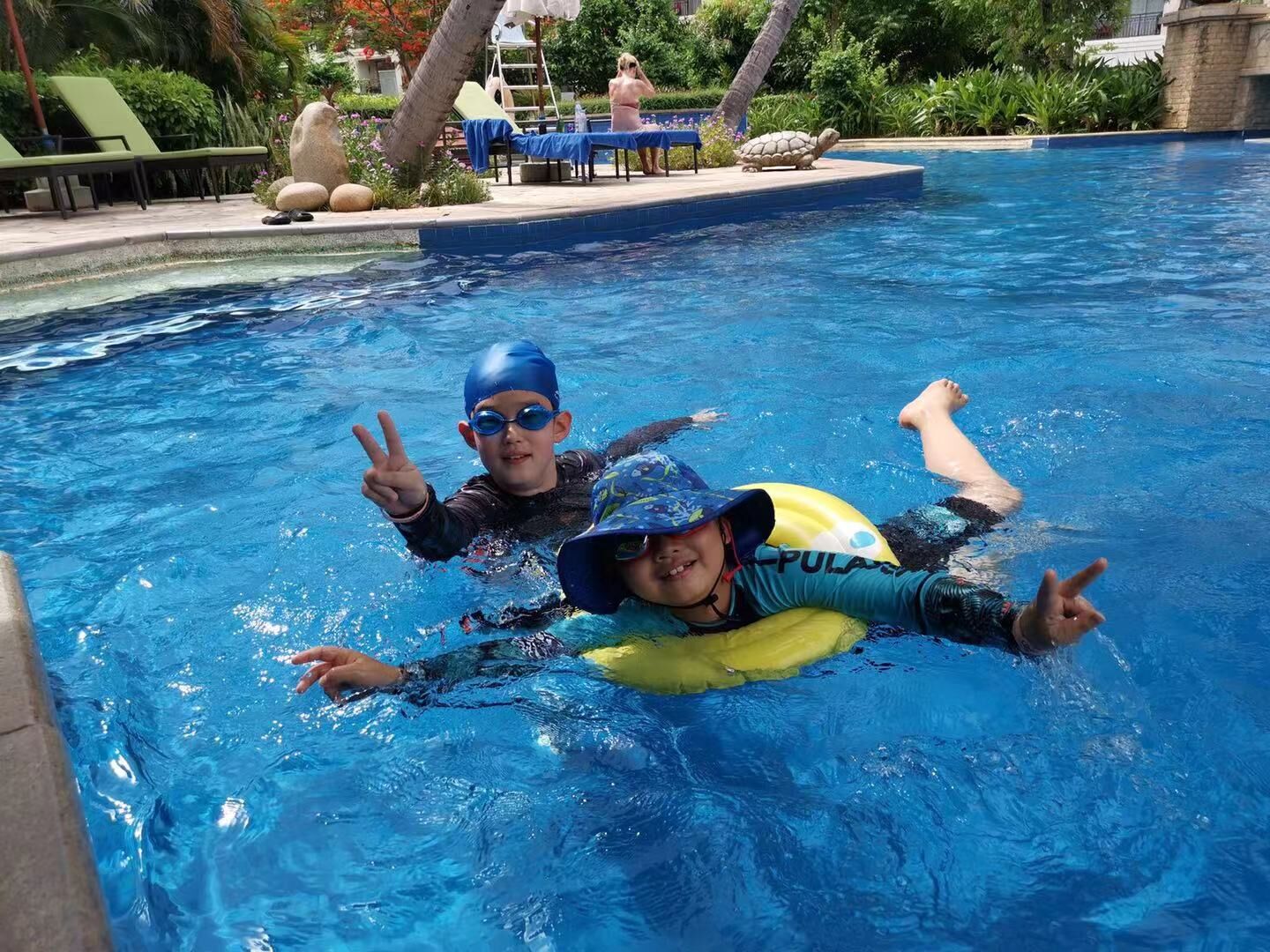 Day2: Yalong Bay Tropical Paradise Forest Park
With the gentle wind and little rain, we visited Yalong Bay Tropical Paradise Forest Park. As the forest coverage rate is quite high in the park, it got its nickname as natural forest oxygen bar.
Recommended sightseeing route in the park: Take a sightseeing bus at the western gate and then get off at Ochid Vally,after finishing visiting the orchid valley, then take the bus to Guojianglong,walk through Guojianglong Rope Bridge,and then get on the bus at Haitang Station and get off at Redaitiantang Station, visit Giant Buddha Stone, Dragon Carving Square and Canghai Tower.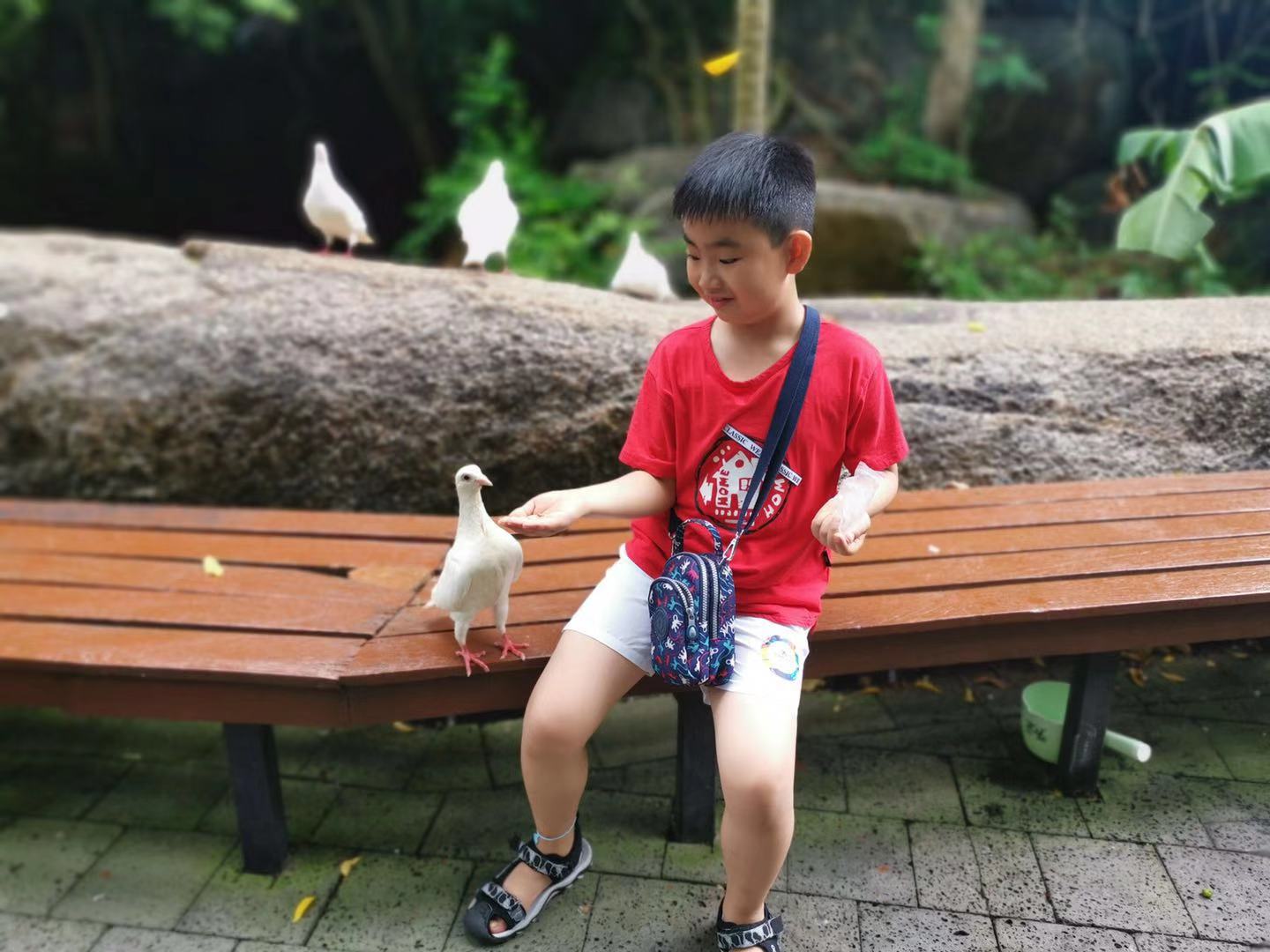 Day3:Haitang Bay.
We went to Haitang Bay in the morning. It's about 40 Km away from Yalong Bay. Haitang Bay is one of the best beaches in Sanya and getting more and more popular, one of the reasons is the newly opened Aquaventure Waterpark. We visited the waterpark in the afternoon. It's a very interesting waterside amusement park. There are a lot exciting rides which are very suitable for kids and families.
The Lost Chambers Aquarium is inside of Atlantis Hotel. It is designed around the theme of the Lost City of Atlantis. We walked through the tunnels and encountered the amazing and colorful underwater life. There are over 86,000 marine animals across 28 different species, where we see Sharks, stingrays, arapaima, lobsters, and the tiniest of seahorses etc.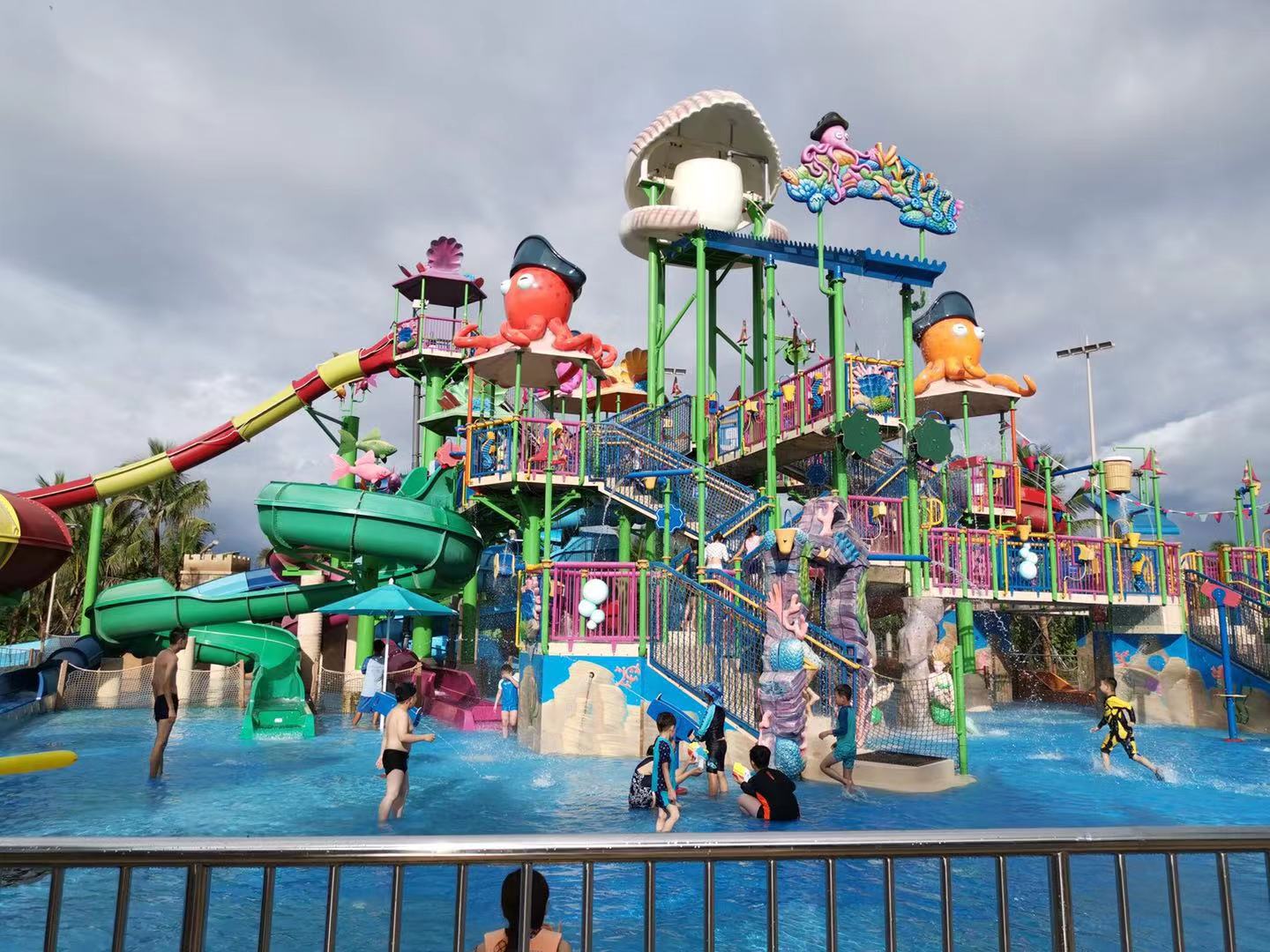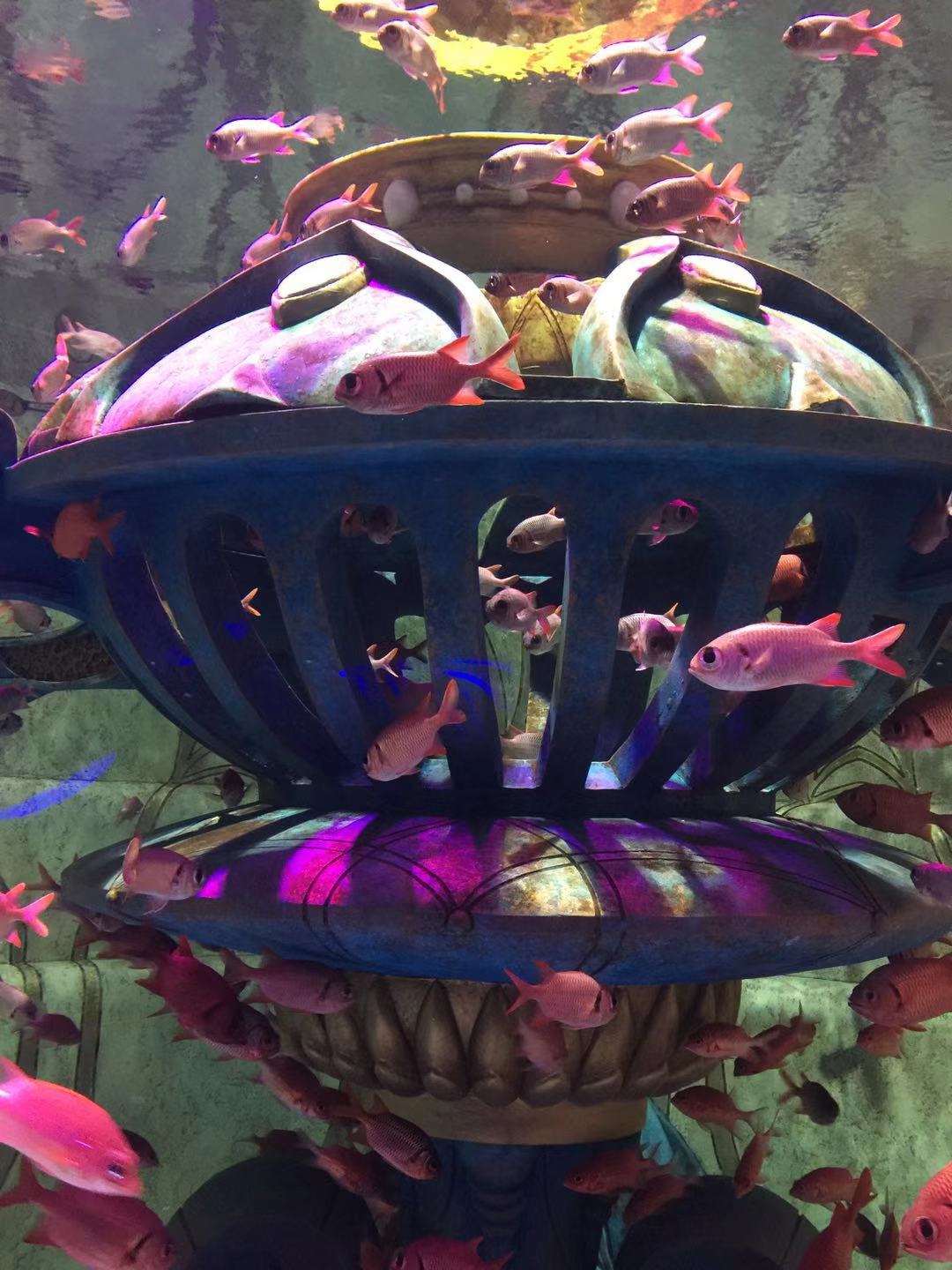 Day4:Flight Sanya-Shanghai. Free time in the afternoon.
We left for Shanghai in the morning to meet a friend. Shanghai is a very modernized city with spectacular skylines. In the afternoon, free at leisure.
Day5: Shanghai Natural History Museum
Today we took a visit to the Shanghai Natural History Museum. It is located in the Jing'an Sculpture Park.
There are more than 150,000 plant specimens, over 4,000 mammal specimens, almost 33,000 insect specimens, with the number of fish, bird, and amphibian specimens all exceeding 10,000. We have spent the whole day inside which is not enough. The kids' favorite models are all kinds of dinosaurs, some of them can even roar and move their heads and tails, scary but interesting.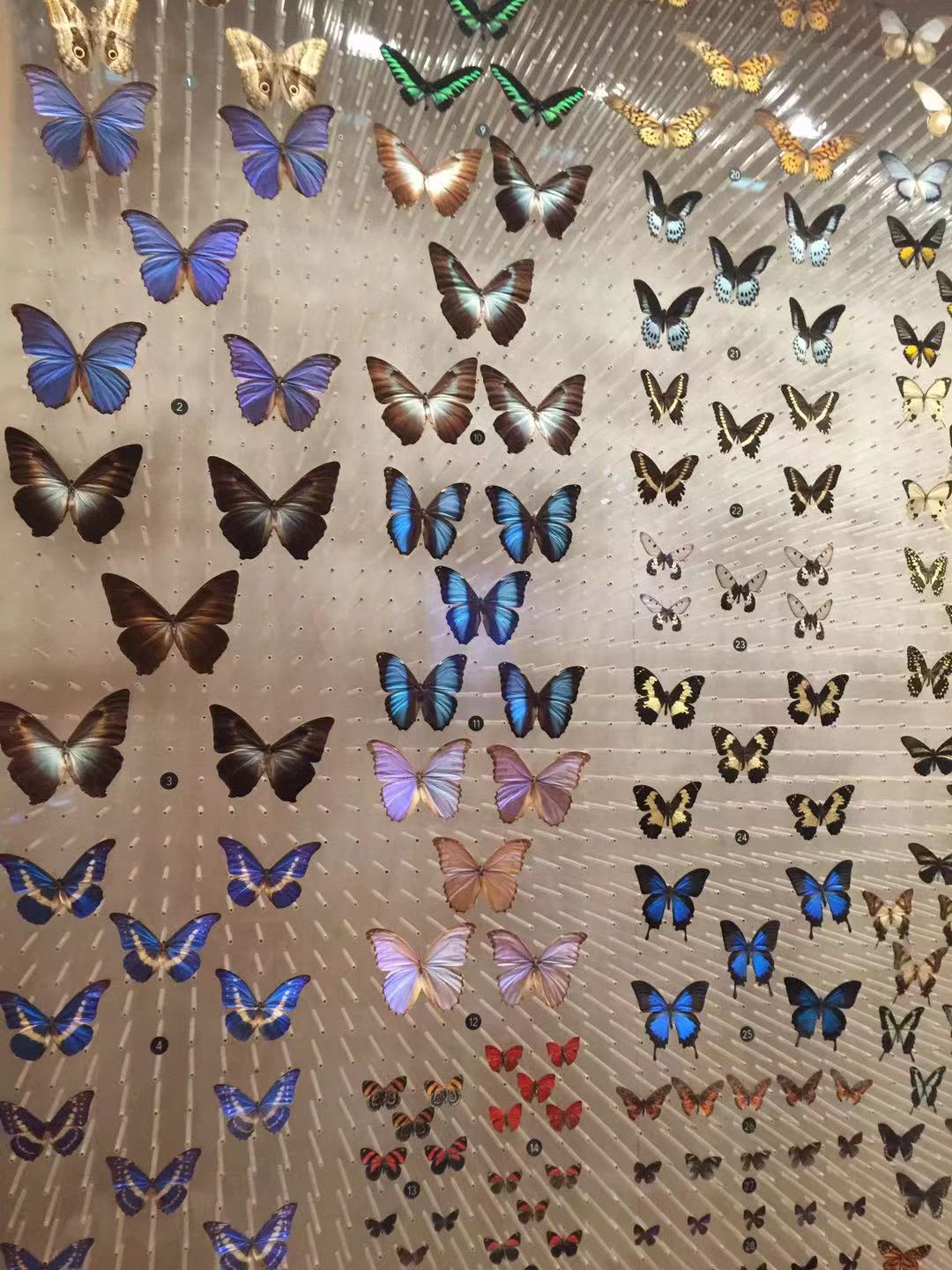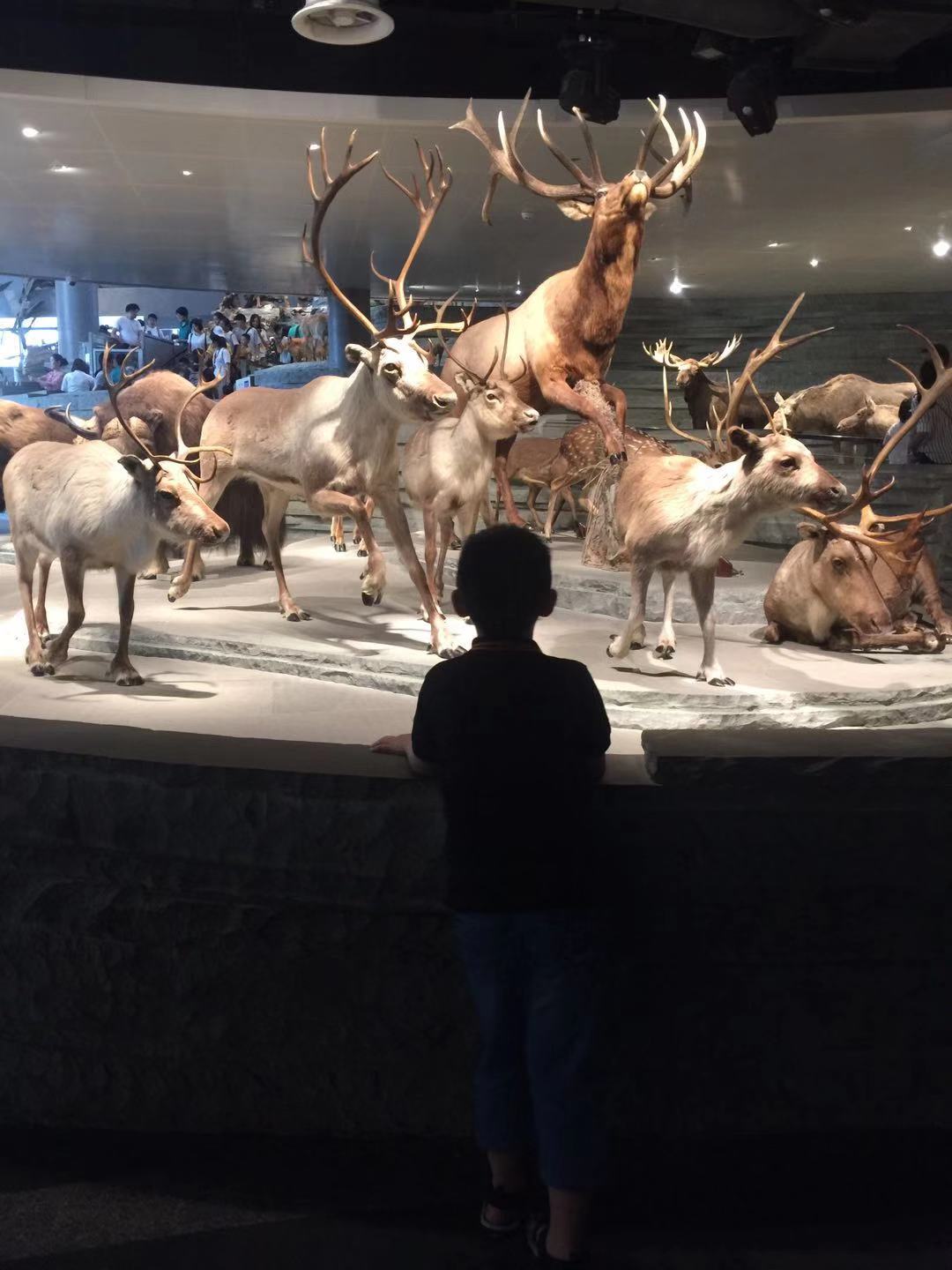 Day6:Chenshan Botanical Garden
Today we travelled to out of the city to visit Chenshan Botanical Garden. This new 207-hectare botanical garden was opened in 2010 as part of the Shanghai Expo. We saw thousands of lotus flowers in the pond and the big leaves can be used as umbrellas. We also took a small boat to explore the lake, surprisingly a mother swan and seven baby swans were following out our boat in hope of getting something to eat. The Garden provides both a green resource for the city and a new centre for plant science, the kids and we learned a lot of plant knowledge from here.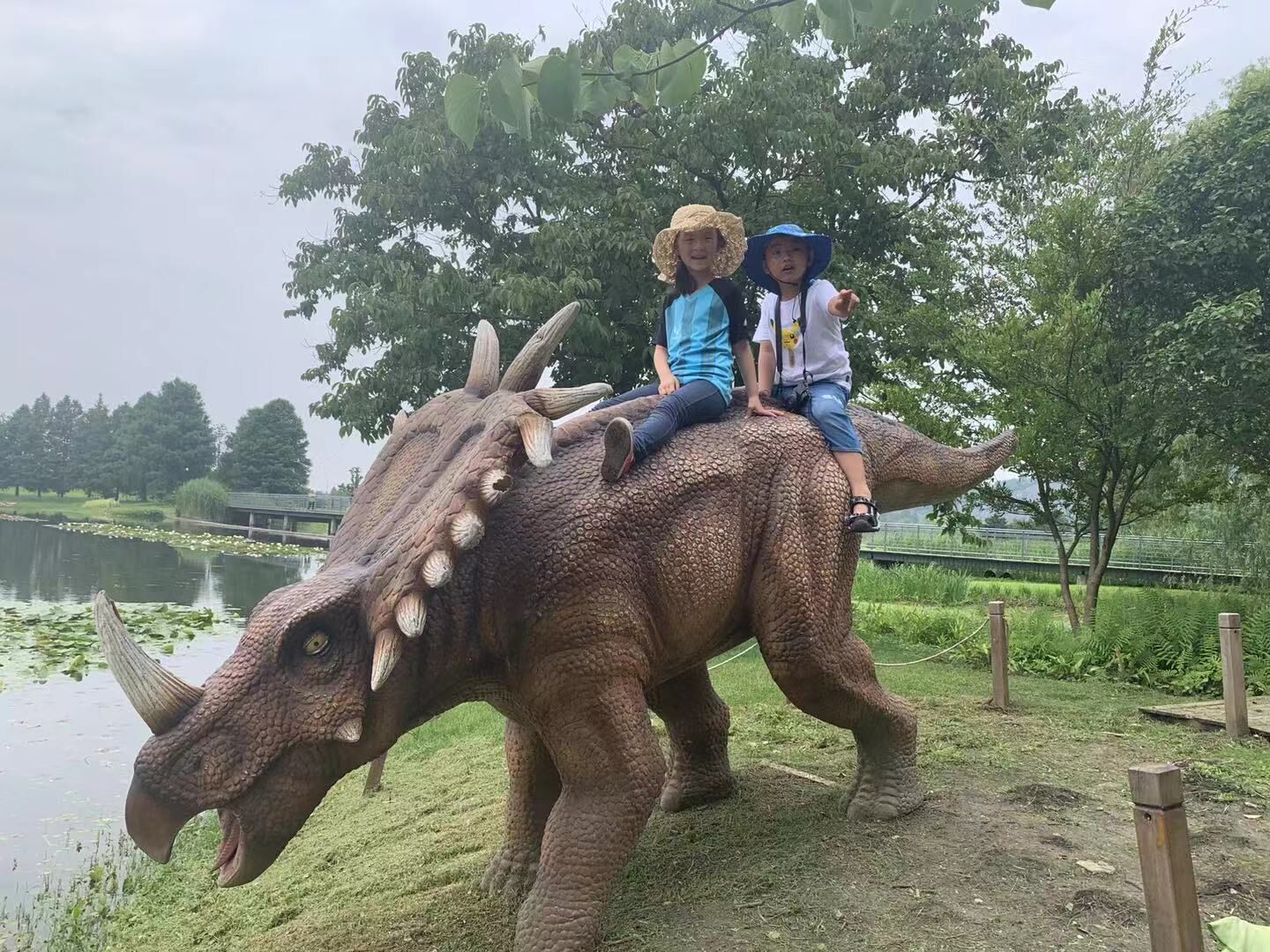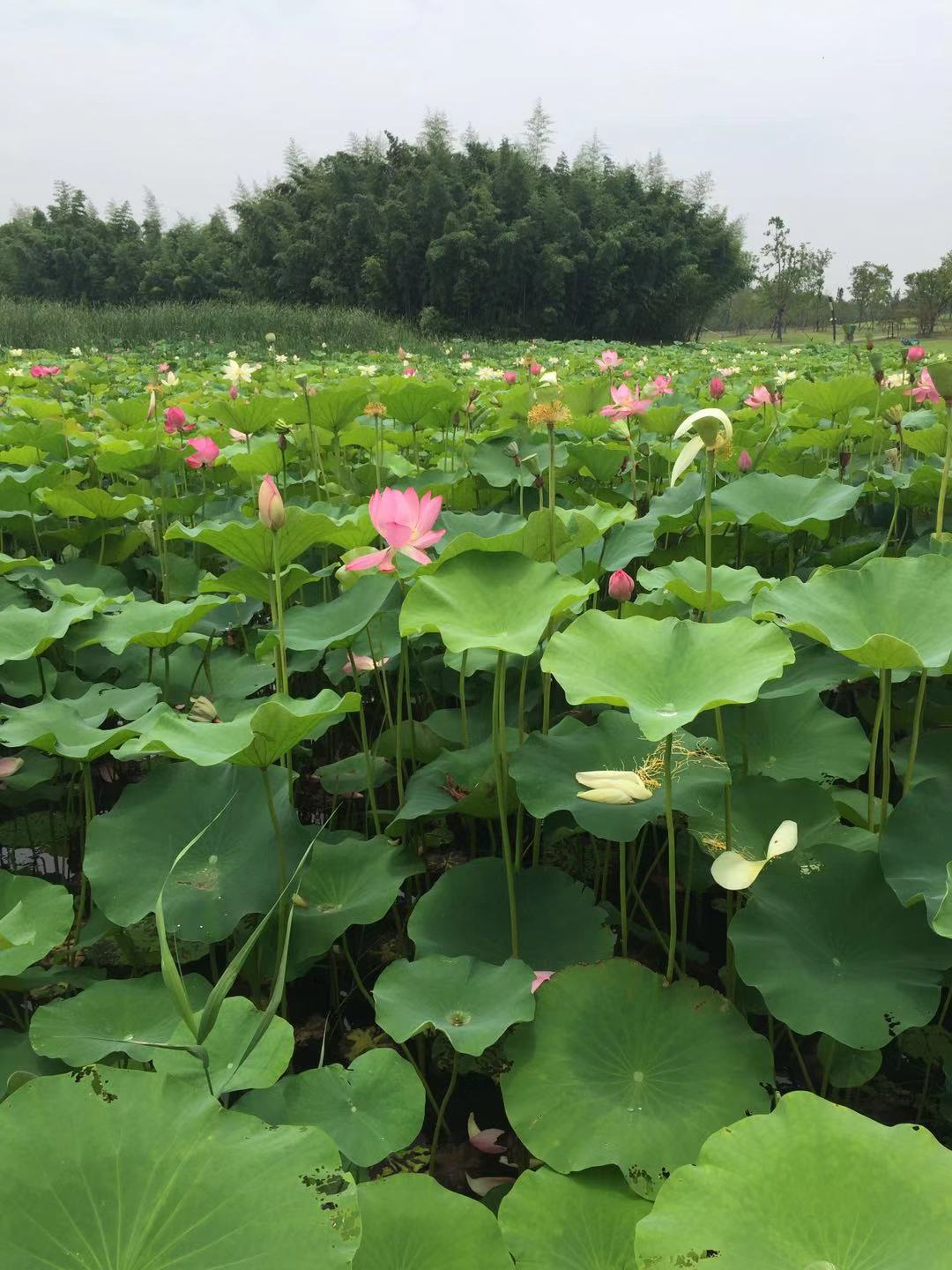 Day7:High speed train Shanghai-Zhengzhou.
On the last day we took train from Shanghai to Zhengzhou.
By Grace Gao - Charmission Travel