A Five-Day Trip To Sichuan Province
Time: 2020-02-28
Our G operation team together with Angie and Sunny went to Chengdu to join G Adventures'CEO' annual event in early January. Besides the event, our team had a chance to travel around,including Leshan Giant Buddha, Mount Emei and also Research Base of Giant Panda Breeding. We really enjoy the 5 days' trip,which is instructive and unforgettable.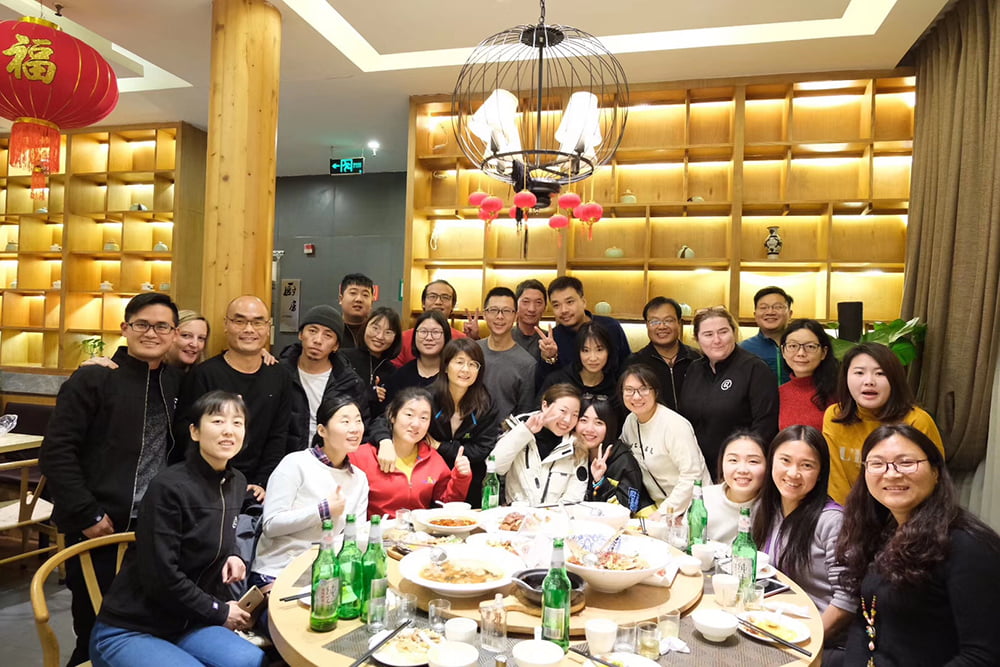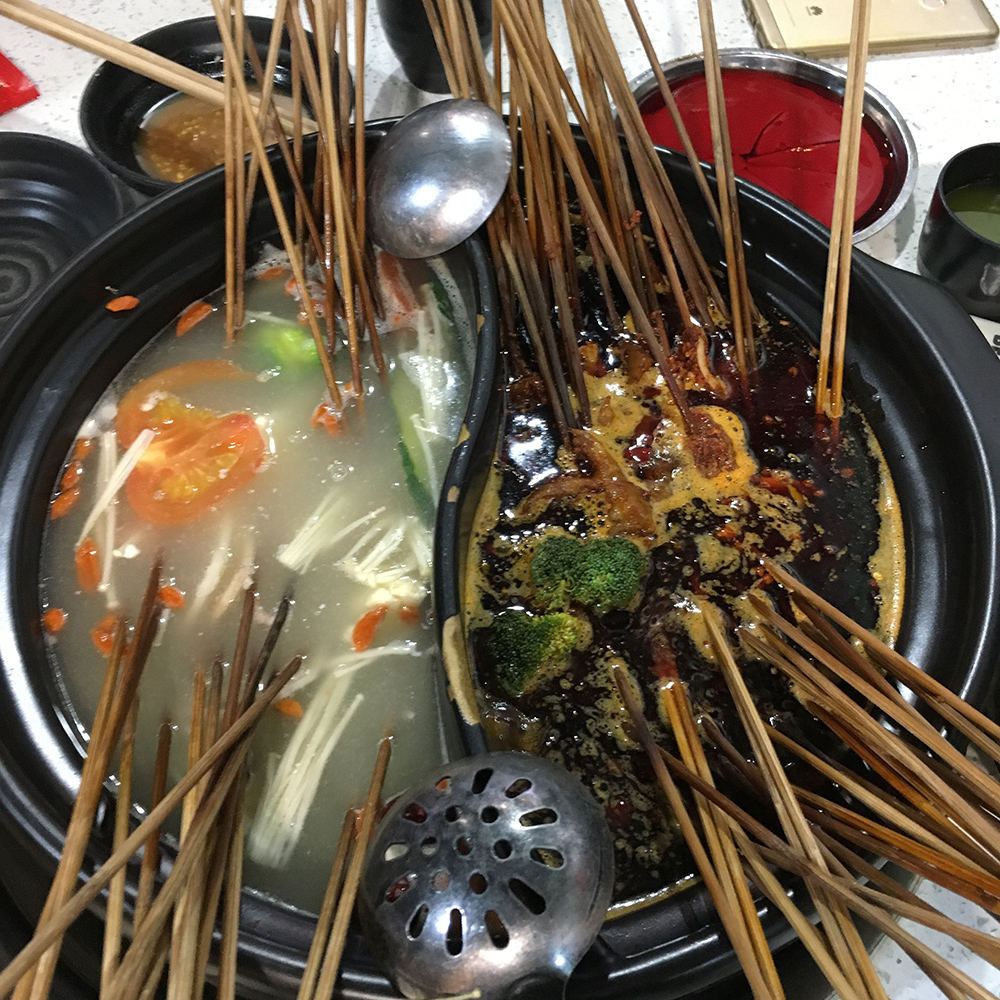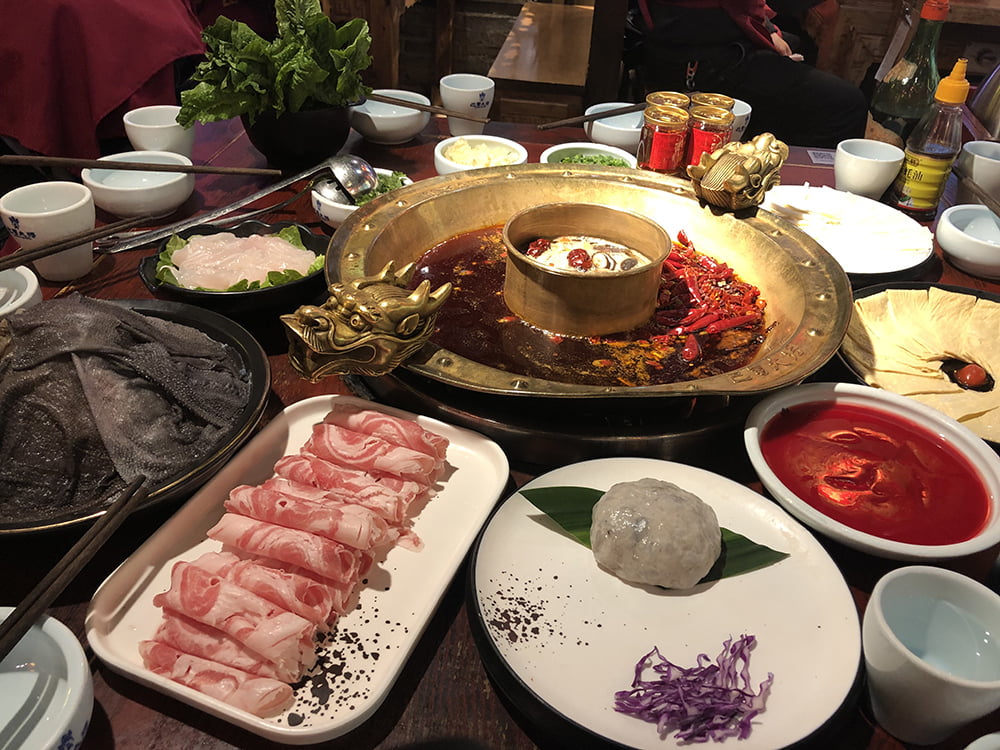 Day 1: Arrival in Chengdu
Angie took a flight from Beijing to Chengdu(around 3.5hrs) and rest of us gathered at Zhengzhou East Railway Station to take the quickest high-speed train to Chengdu Dong by G89(around 5hrs,others are around 6hrs or longer). Finally we met at our hotel on Chunxi Road.
As the most bustling commercial street in central and western China, Chunxi Road is a paradise for shopping. It is dotted with various stores, from international high-end brands to cheap places where you can bargain. If one travels to Chengdu for the first time, Chunxi Road Pedestrian Street is a place that should not be missed.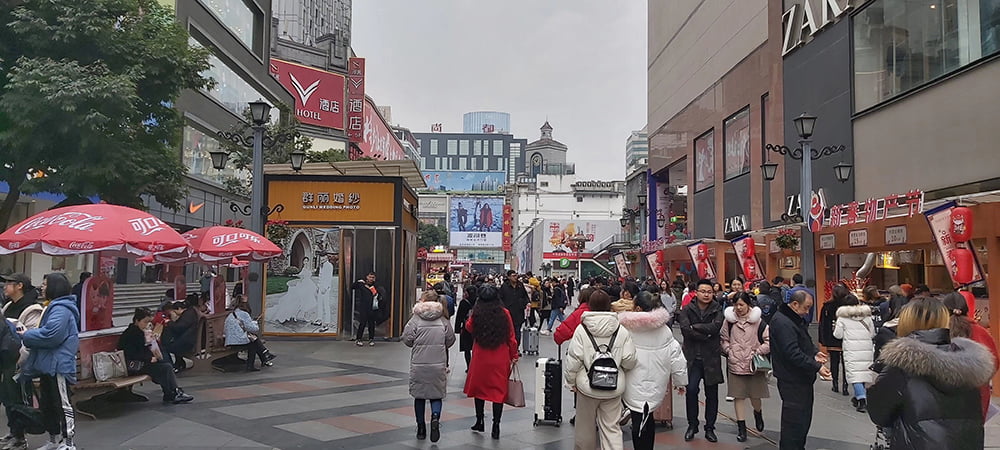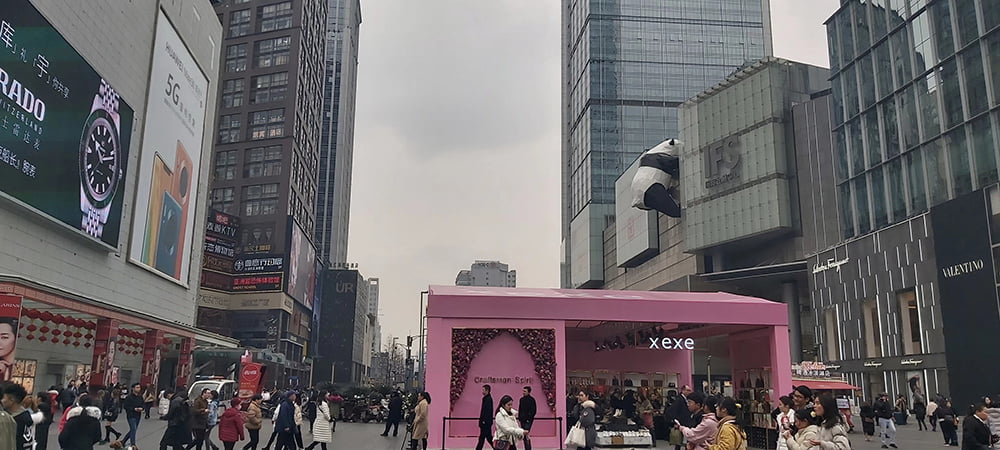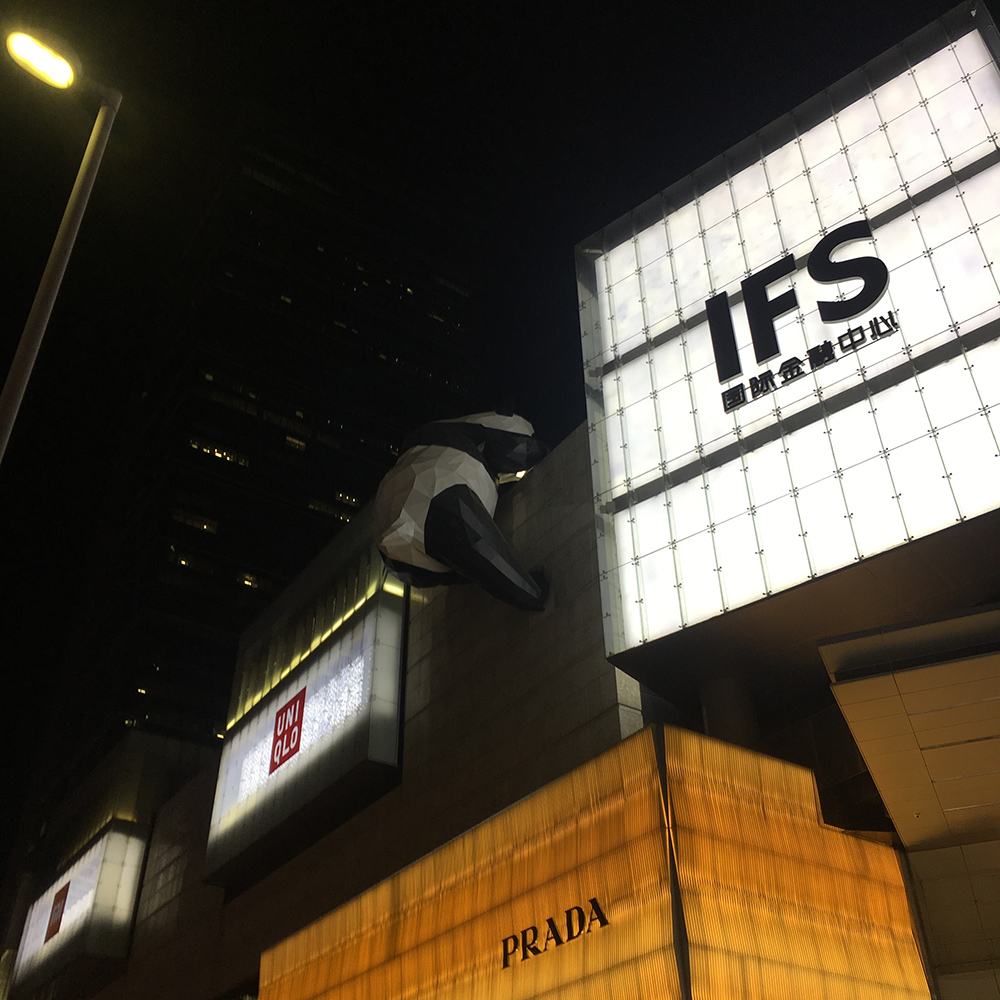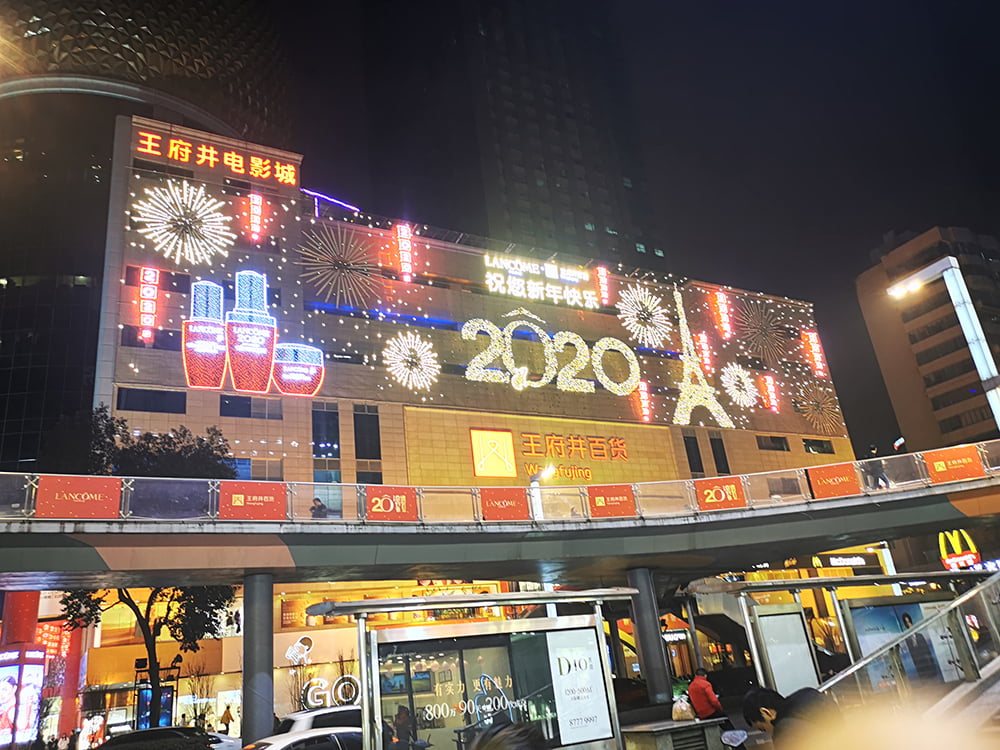 Day 2: China Lane
China Lane is formed by three alleys called Kuan Alley (Wide Alley), Zhai Alley (Narrow Alley), and Jing Alley (Well Alley). It is an unique cultural site with rows of ancient Qing and Ming Dynasty style buildings, and also a perfect commercial street to do shopping and enjoy meals or coffee. We had a short visit there (around 20 mins from our hotel by metro )in the morning as we shall go back to hotel to attend the meeting with CEOs in the afternoon. When we were there, many shops were not open yet.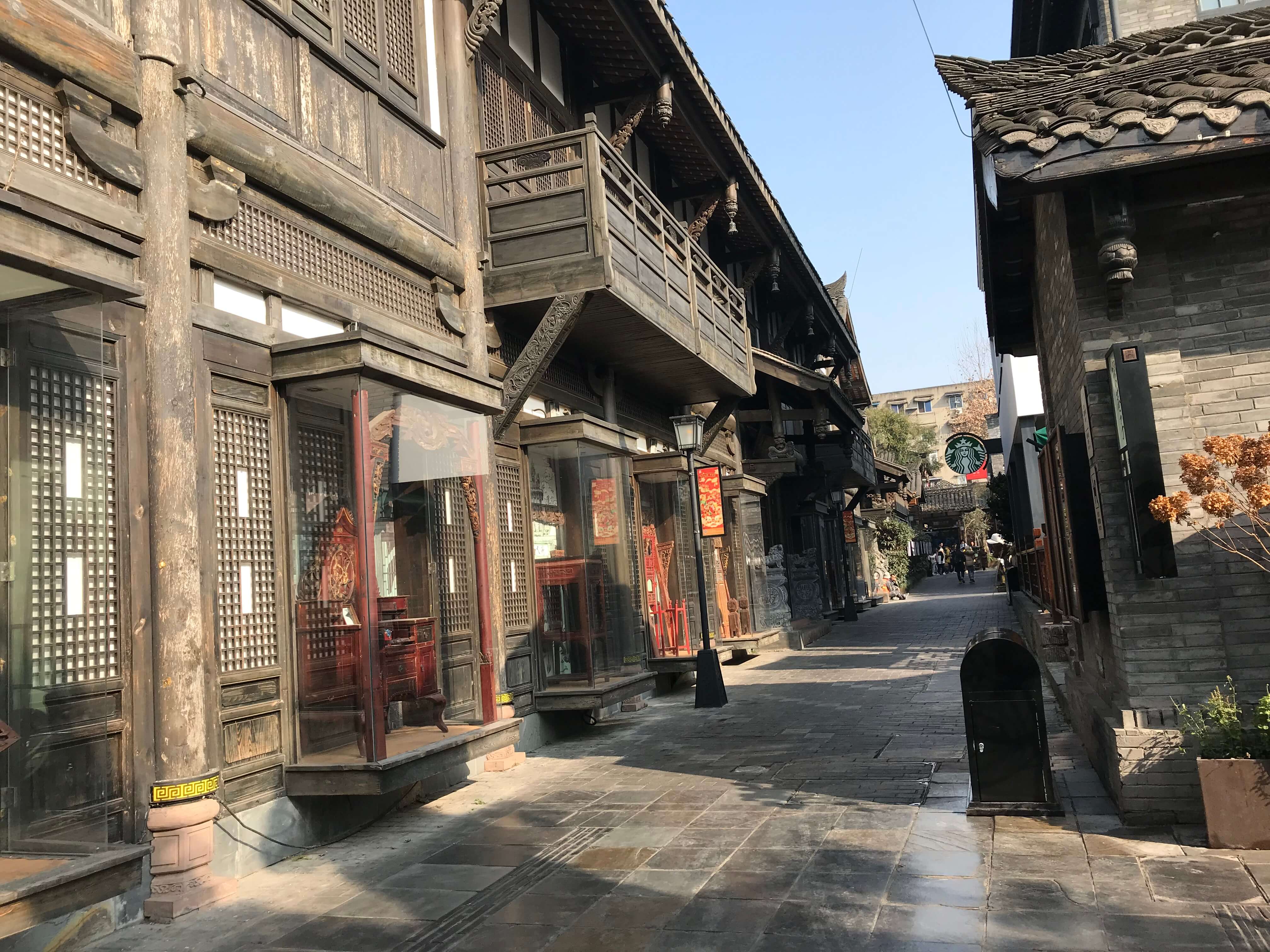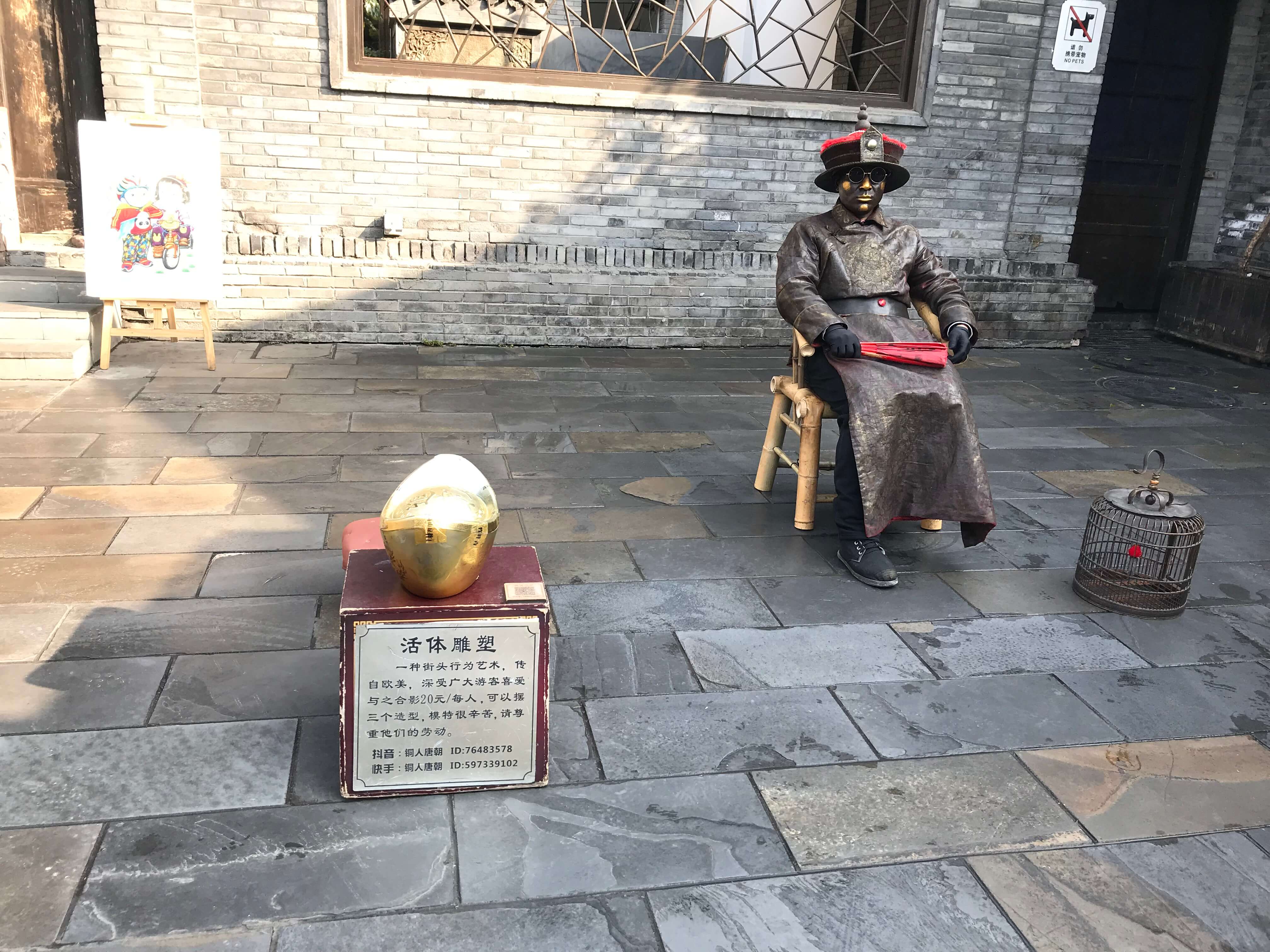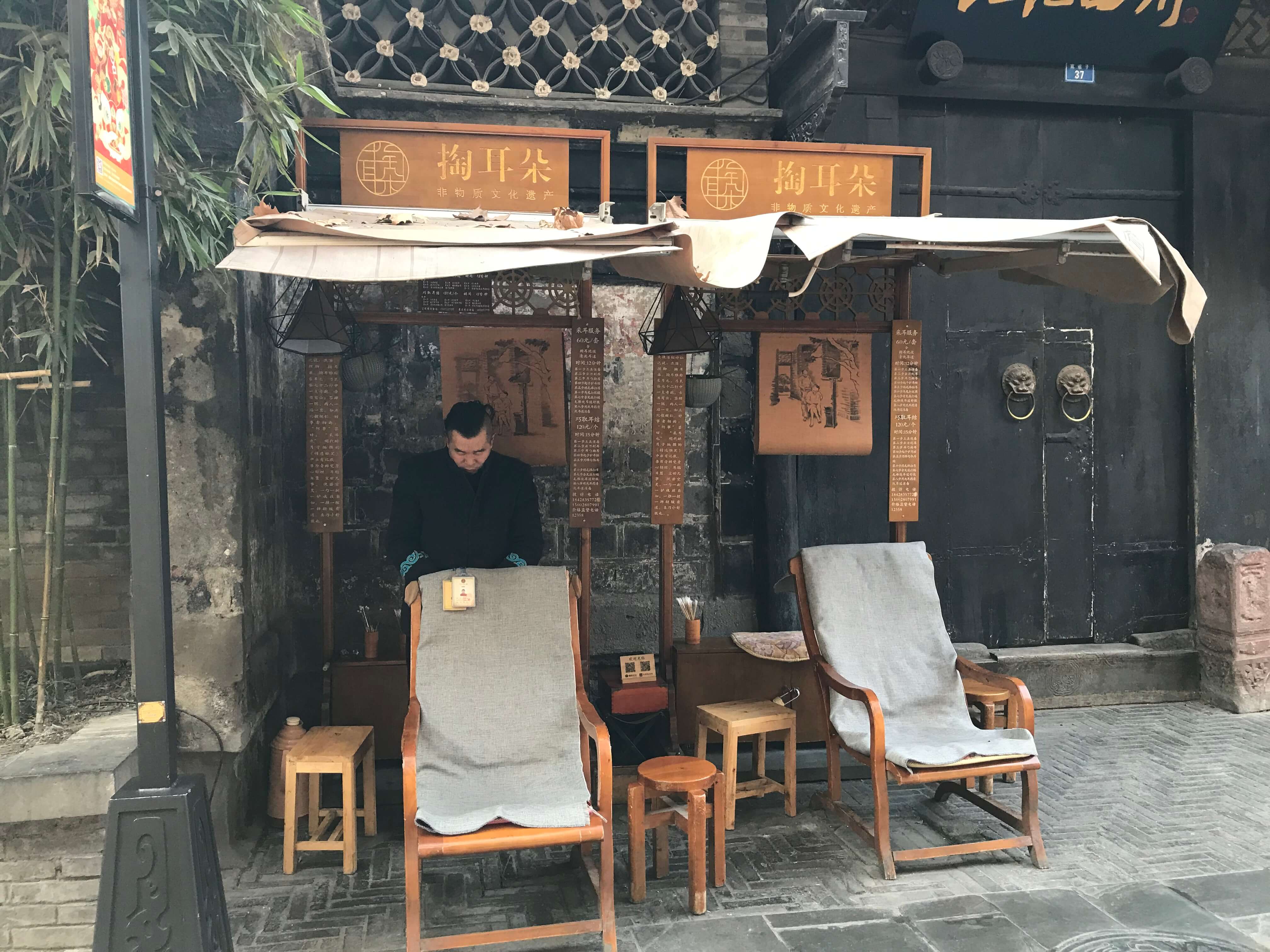 Day 3: Leshan Giant Buddha
The Leshan Giant Buddha is located to the east of Leshan City, about 2 hours' driving from Chengdu. It is a statue of Maitreya (a Bodhisattva usually represented as a very stout monk with a broad smile on his face and with his naked breast and paunch exposed to view) in sitting posture. The charm of the Buddha lies not only in its size(71 meters-about 233 feet high) but also in its amazing architectural artistry in drainage system(hidden gutters and channels). The system helps displace rainwater and keep the inner part dry,which plays an important part in the protection of the Buddha. The location of the statue was listed as a UNESCO world heritage site.
There are 2 ways of traveling Leshan giant buddha.One is to take a river cruise around the Buddha to get full view of the Giant Buddha by boat,which will last about only 15 mins. Another is to climb the mount,you will have chance to visit the temple,and walking down along the Jiuqu Zhandao (Nine Bends Plank Road) to feet. We took the second way and it took us around 3 hours. If it is your first time,we suggest you to choose climbing also to get a closer look of giant buddha's solemnness.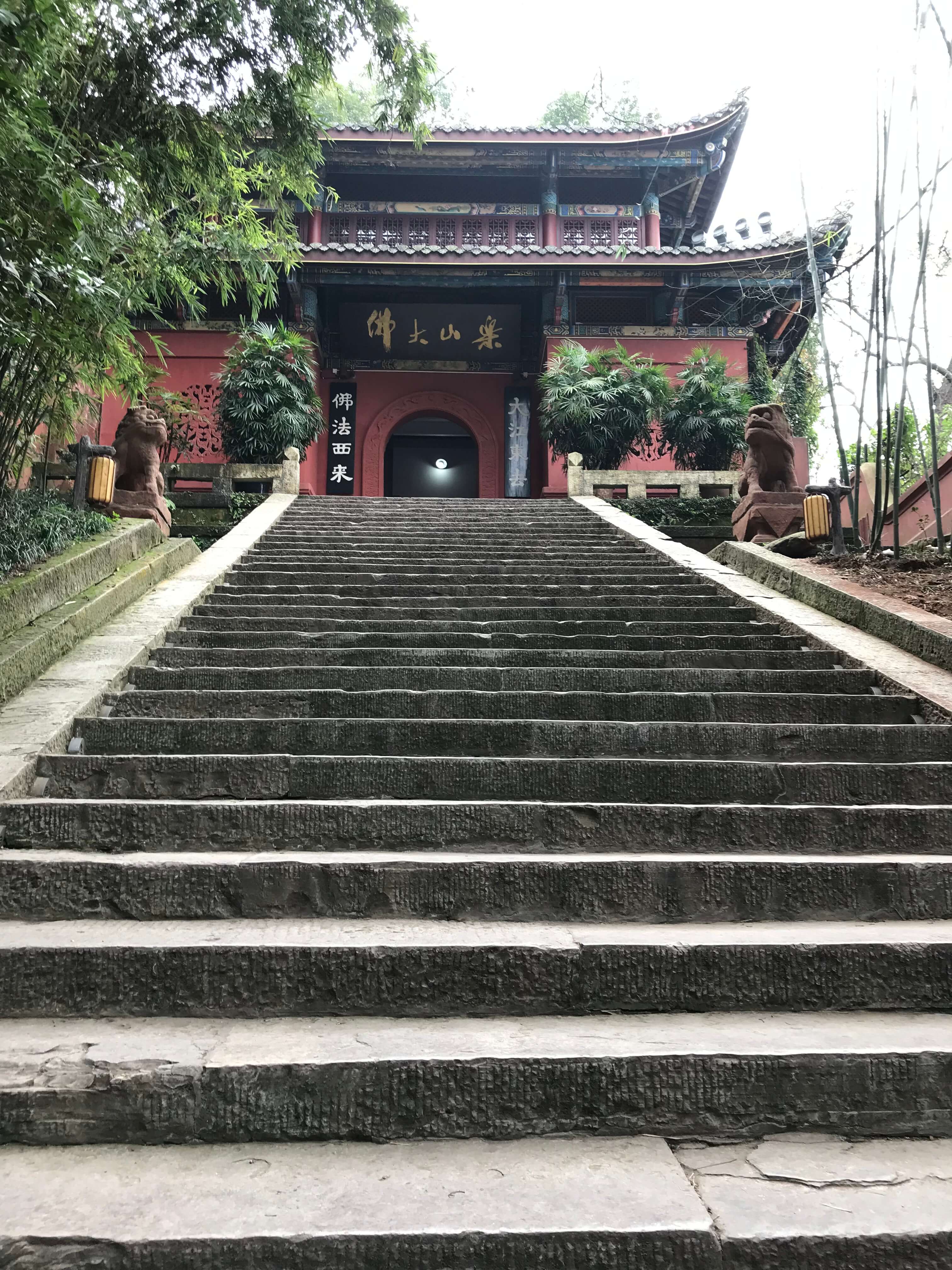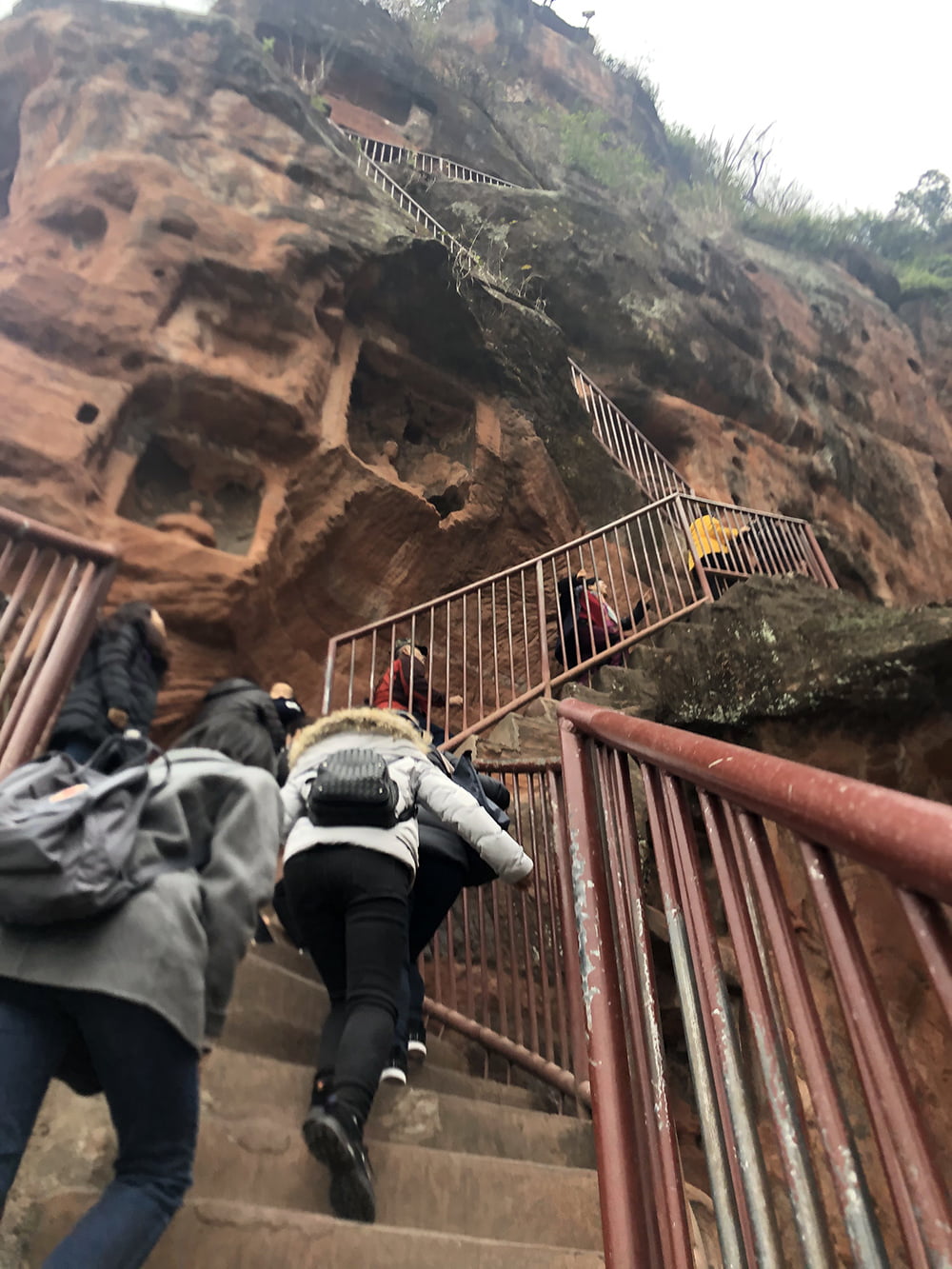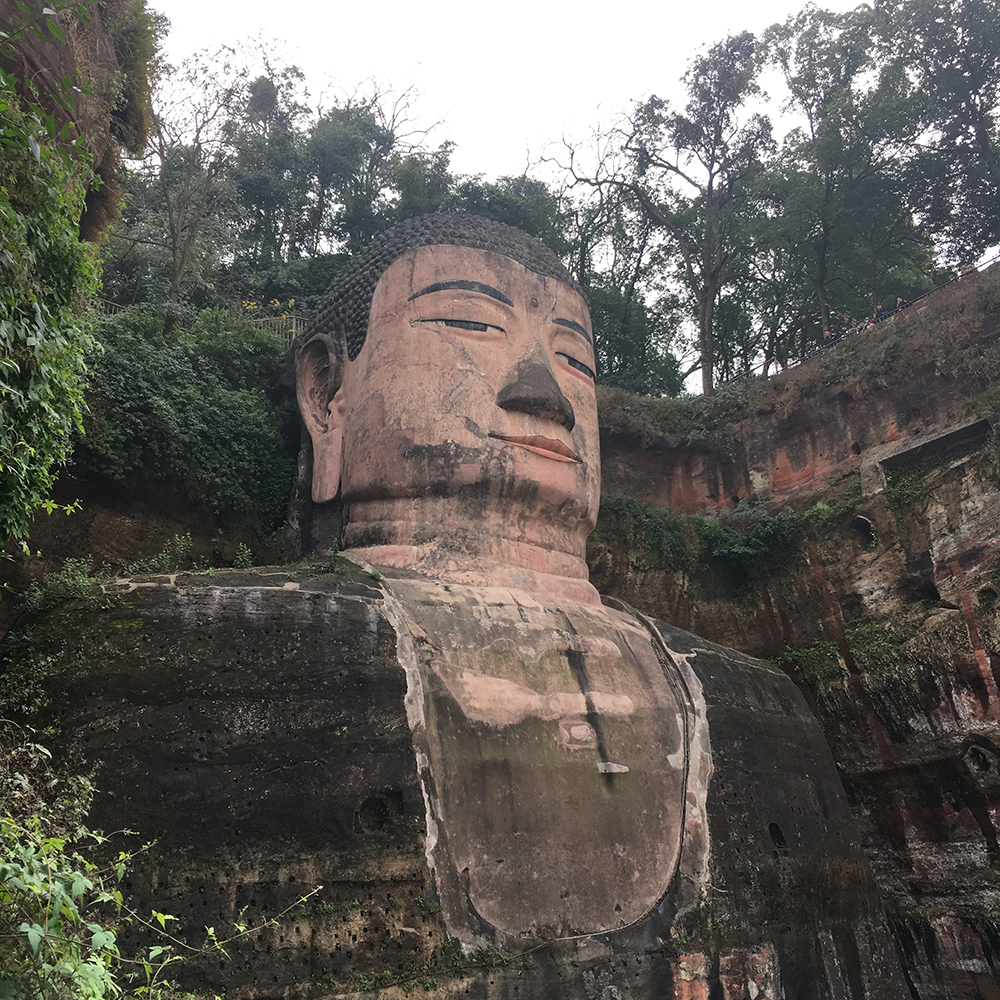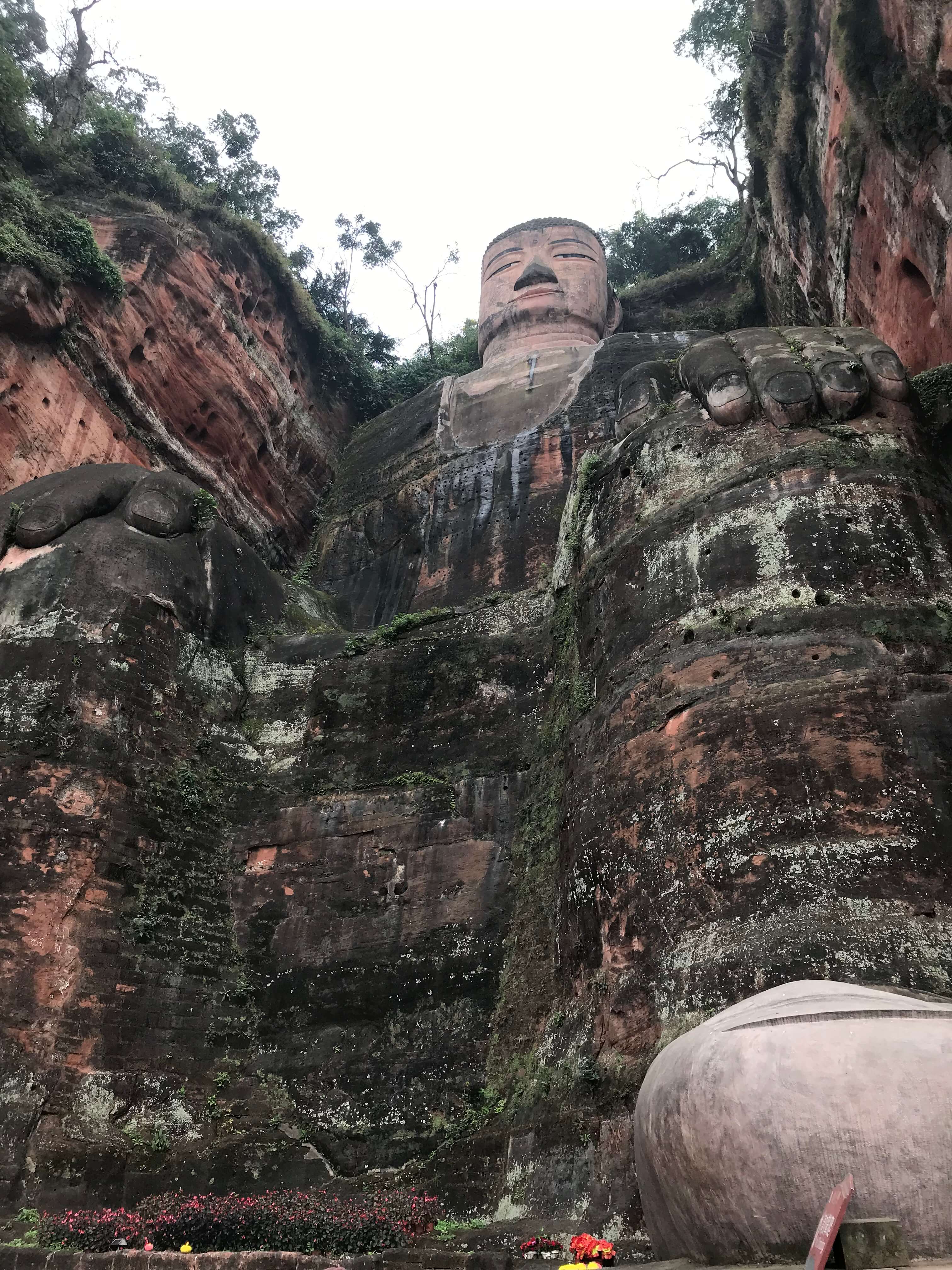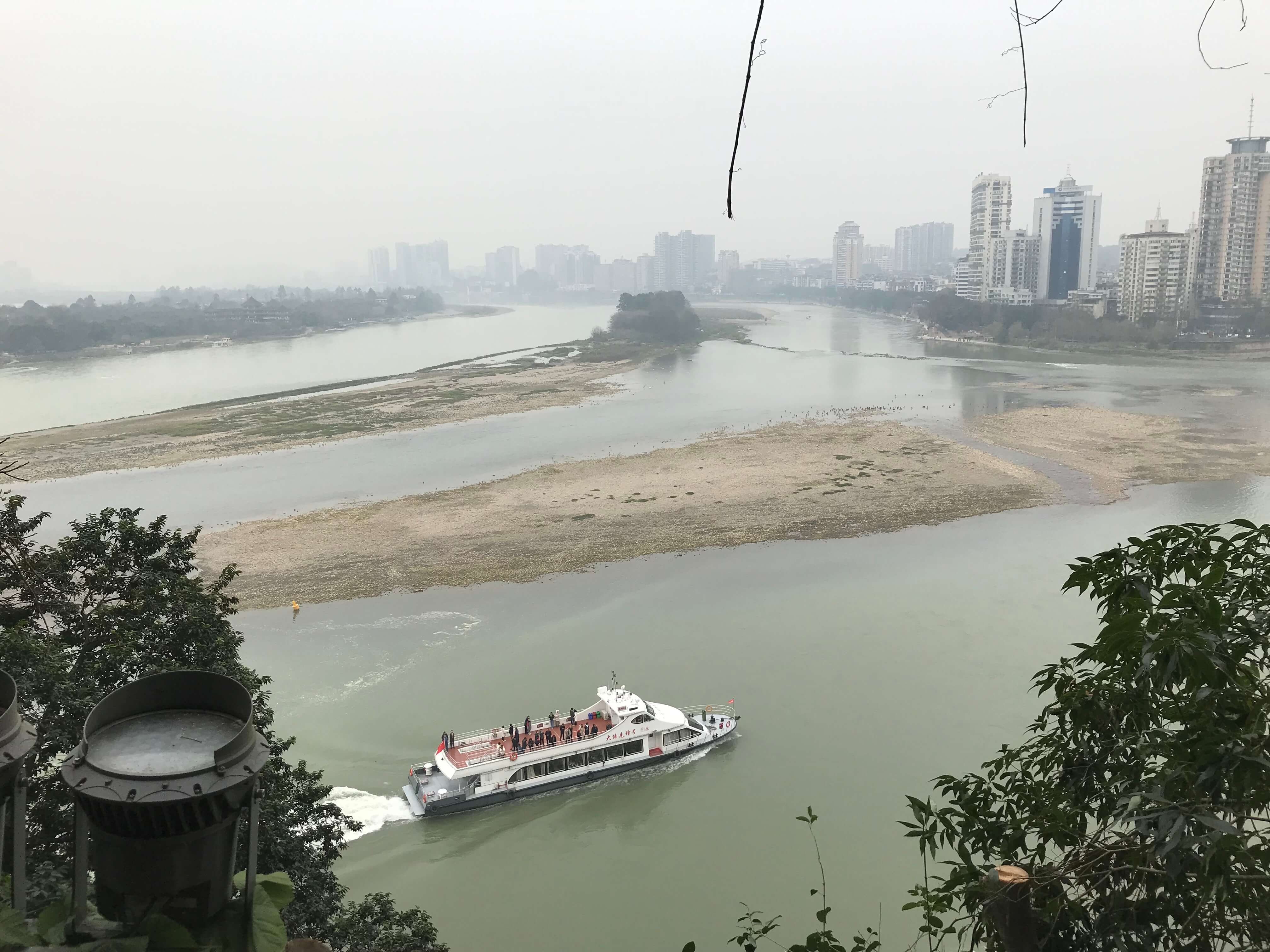 After visiting Giant Buddha,we transferred to Mount Emei(around 50 mins' driving from Leshan,and 2.5hours driving from Chengdu). Thanks for the help of our local agent, we visited Baoguo Monastery(报国寺) and Fuhushi(伏虎寺) even during closed time and stayed in a hotel at the foot of Mount(5mins walk from ticket office).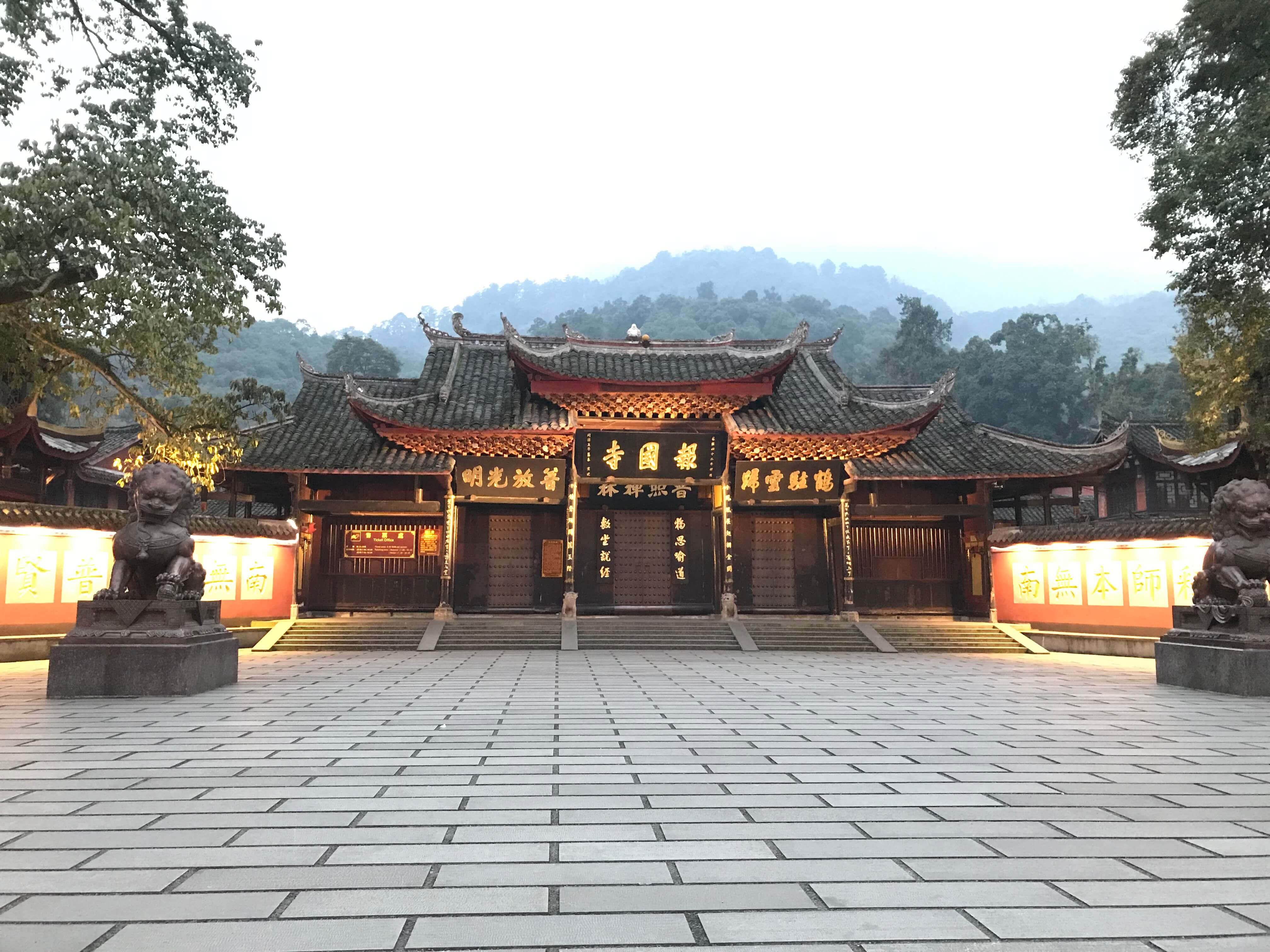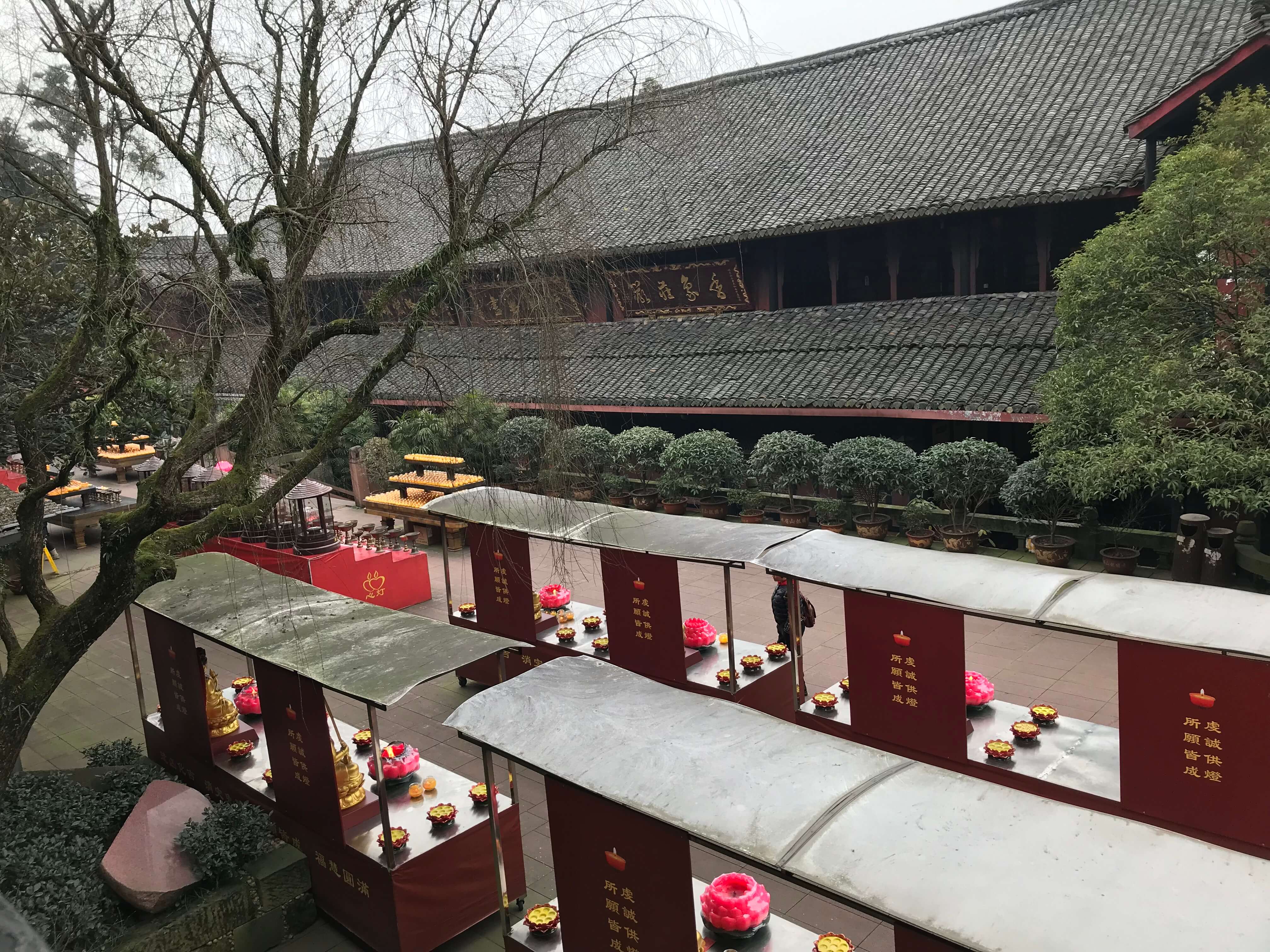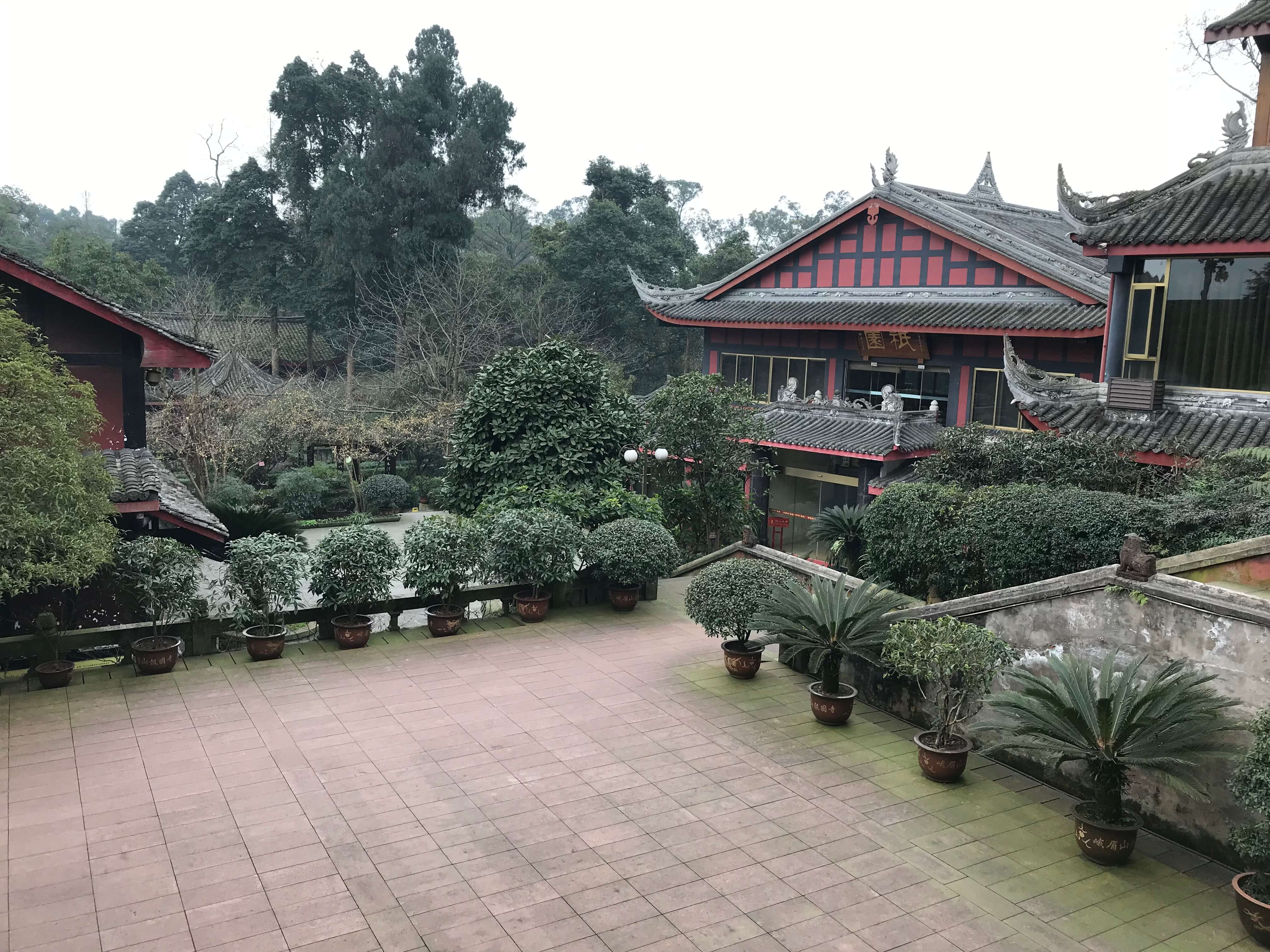 Day4: Mount Emei Climbing
Mount Emei (Emeishan) is not only famous as World Heritage Site of both culture and nature, but also known as one of the Four Great Buddhist Mountains in China. On the mountain there are four scenic regions: Baoguo Temple, Wannian Temple, Qingyin Pavilion and Golden Summit. Its main peak, the Golden Summit, is 3079.3 meters (10,103 feet) above the sea level, seemingly reaching the sky. Mount Emei has four wonders: sunrise(日出),sea of clouds(云海), the light of Buddha(佛光 ) and the sacred light(圣光). It is ideal place for hiking,Buddhist culture exploration, photography, winter holiday, summer hot retreat, and suitable for visiting all year around.
Luckiy we appreciated all other miracles this time except for the sacred light. We checked out early at 6am,had our breakfast nearby hotel and then took 2 hours' sightseeing bus to famous Leidongping parking lot(2400m high).Then we walked to Jieyindian(1.5km) and took cable car to Golden Summit(around 40min). We were all amazed by the sceneries along the way,esp.the dramatically different landscapes we saw at the foot and the top of the mountain. Please be kindly noted if it is in peak season,you may have to spend 2 to 3 more hours in queuing up for sightseeing bus and cable cars.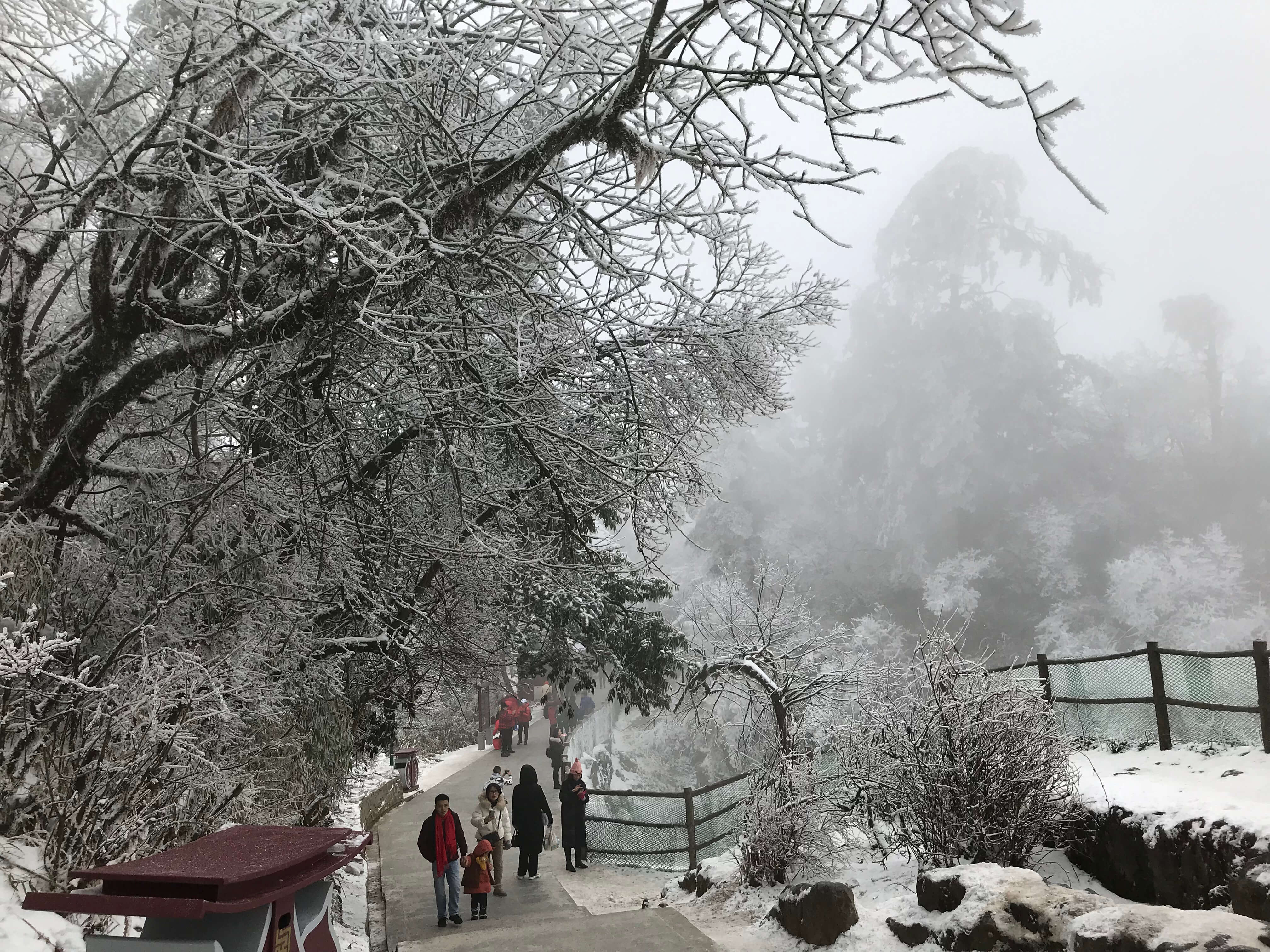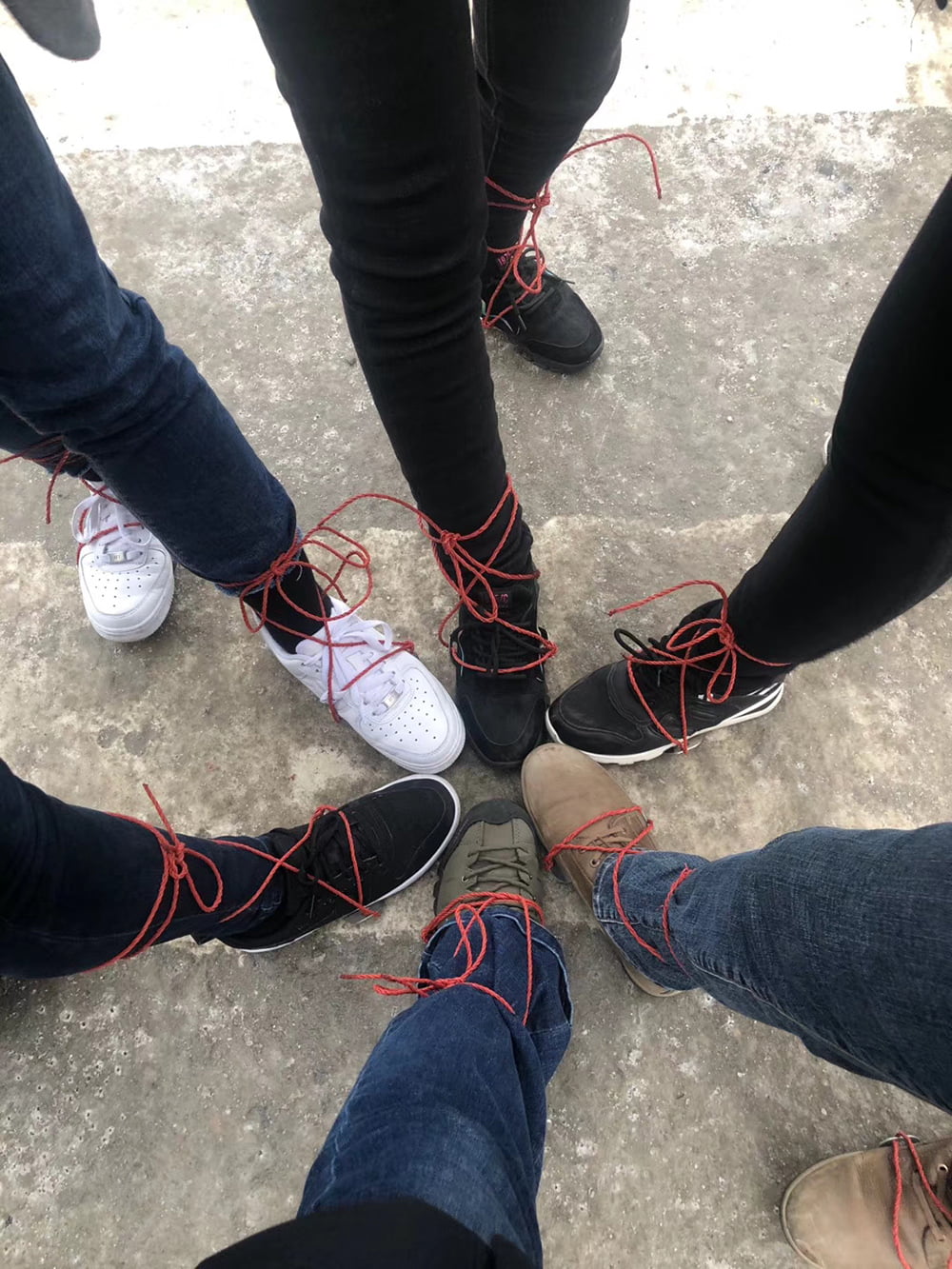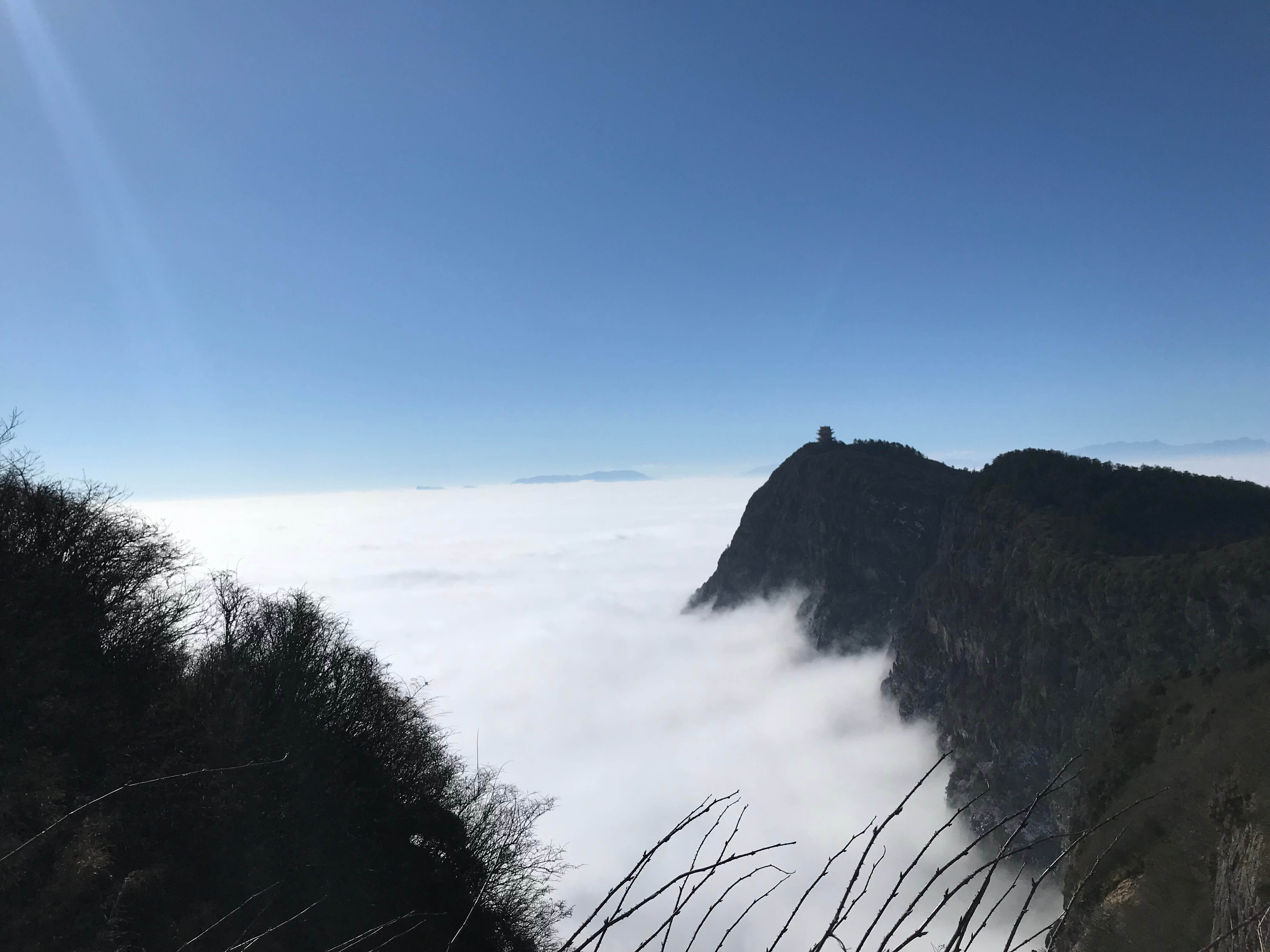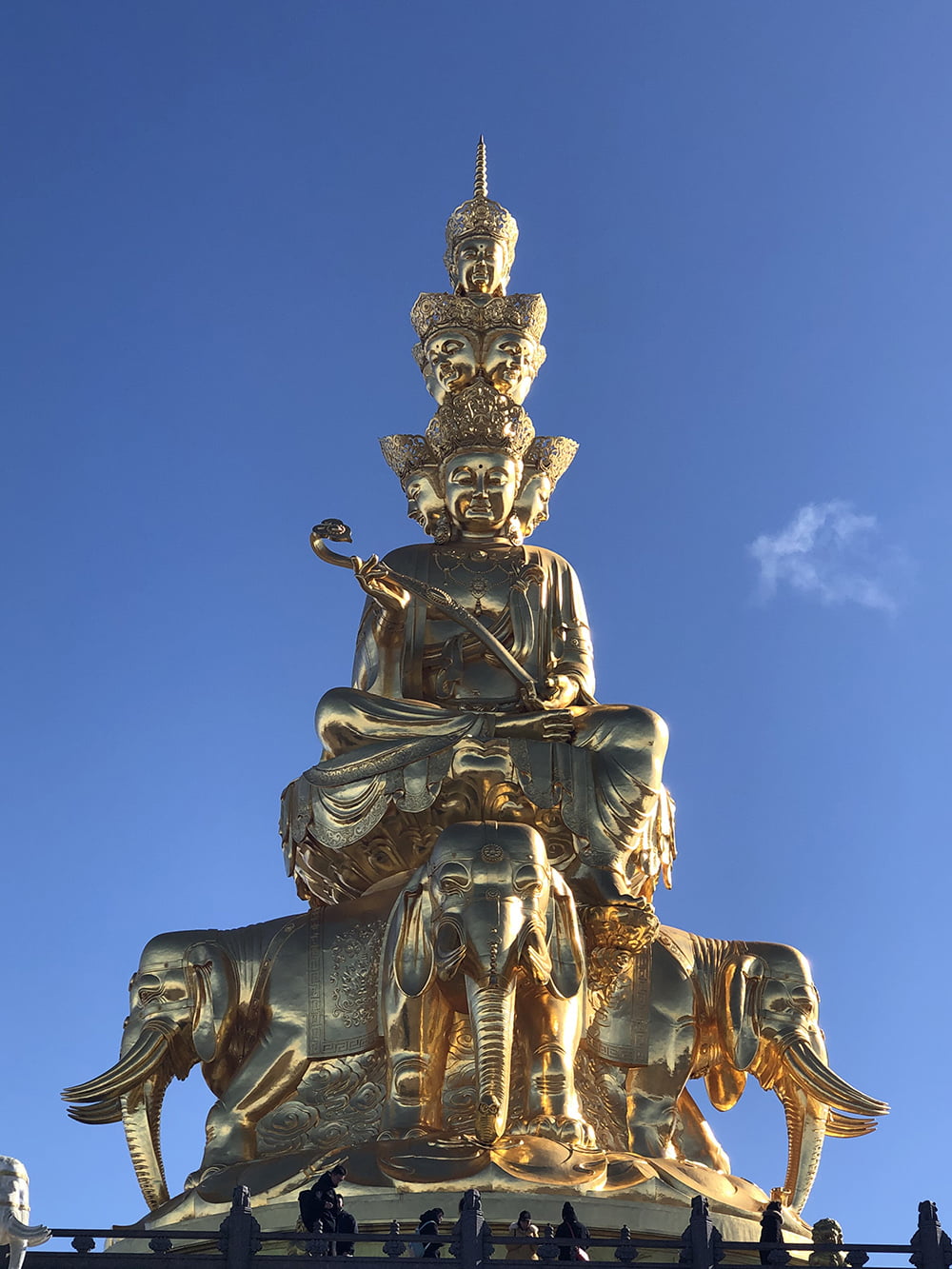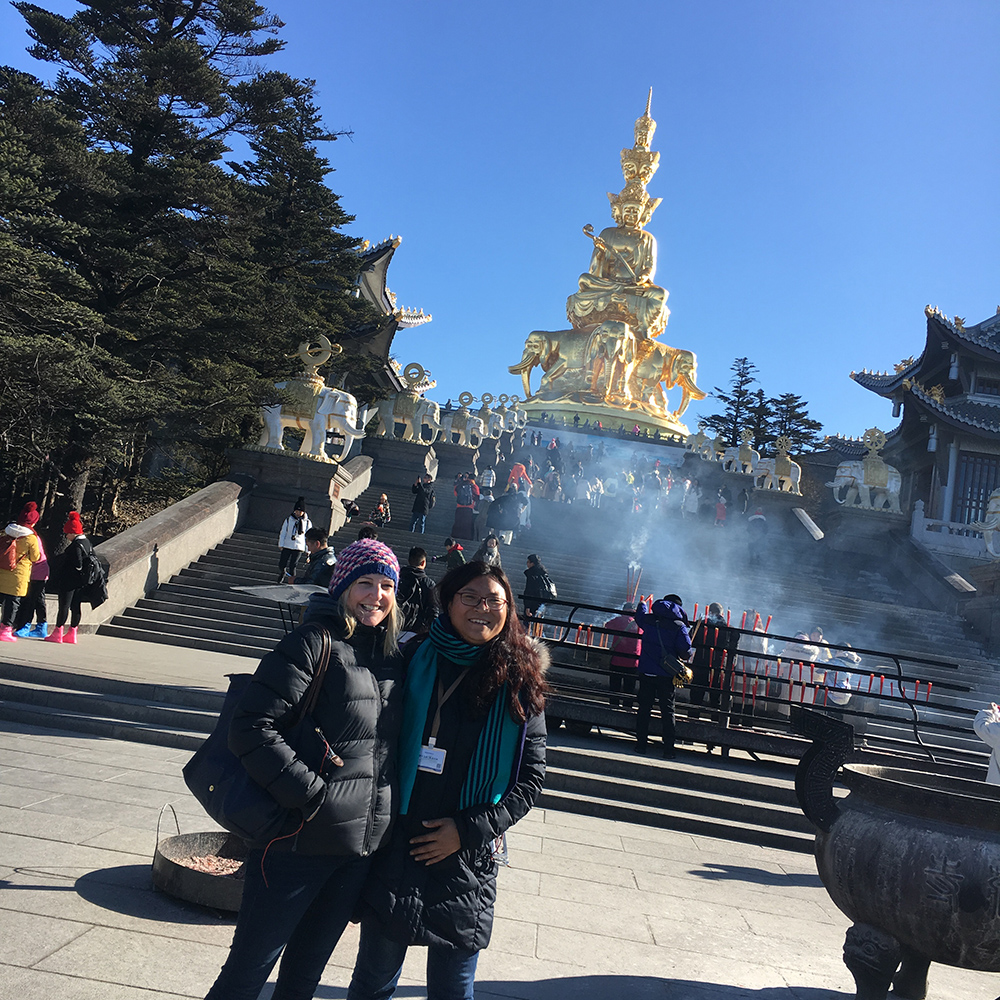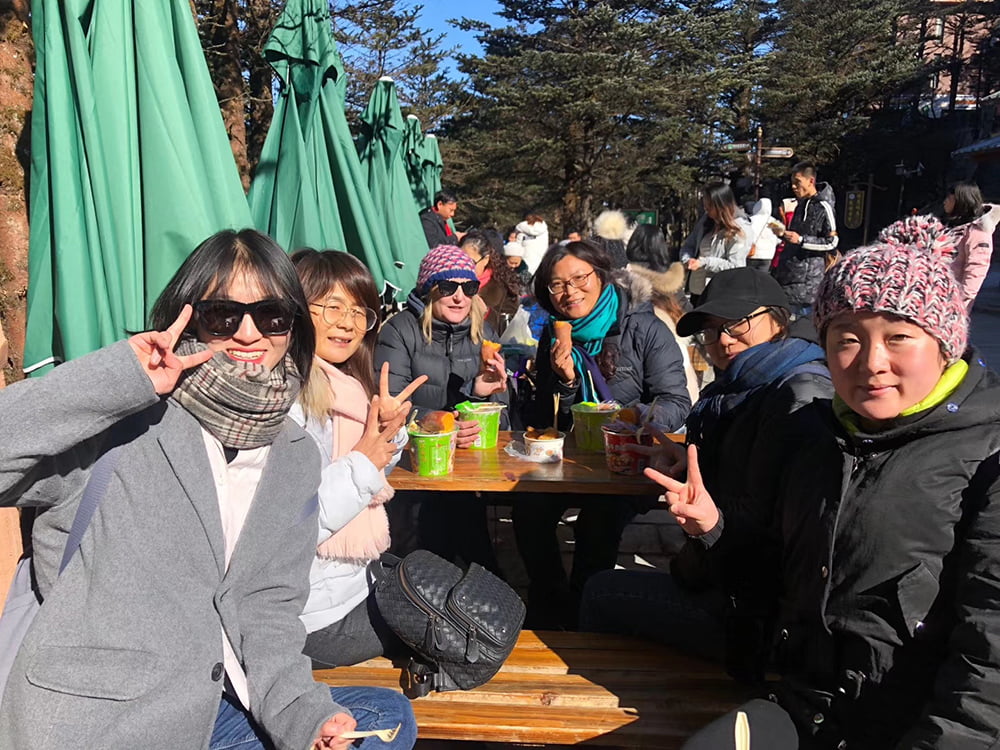 For the sake of time,we went down directly from Golden Summit without stopping at Wannia Temple and Qingyin Pavilion. And then we went back and got to Chengdu at around 6pm.
Day5: Research Base of Giant Panda Breeding
Located just 10 km (6 miles,30min' driving) away from downtown, the Chengdu Research Base of Giant Panda Breeding has been created and imitated the natural habitat of giant pandas in order that they might have the best possible environment for rearing and breeding. The giant pandas are not only a Chinese national treasure but are also beloved by people the world over. Check out those furry and cute pandas below.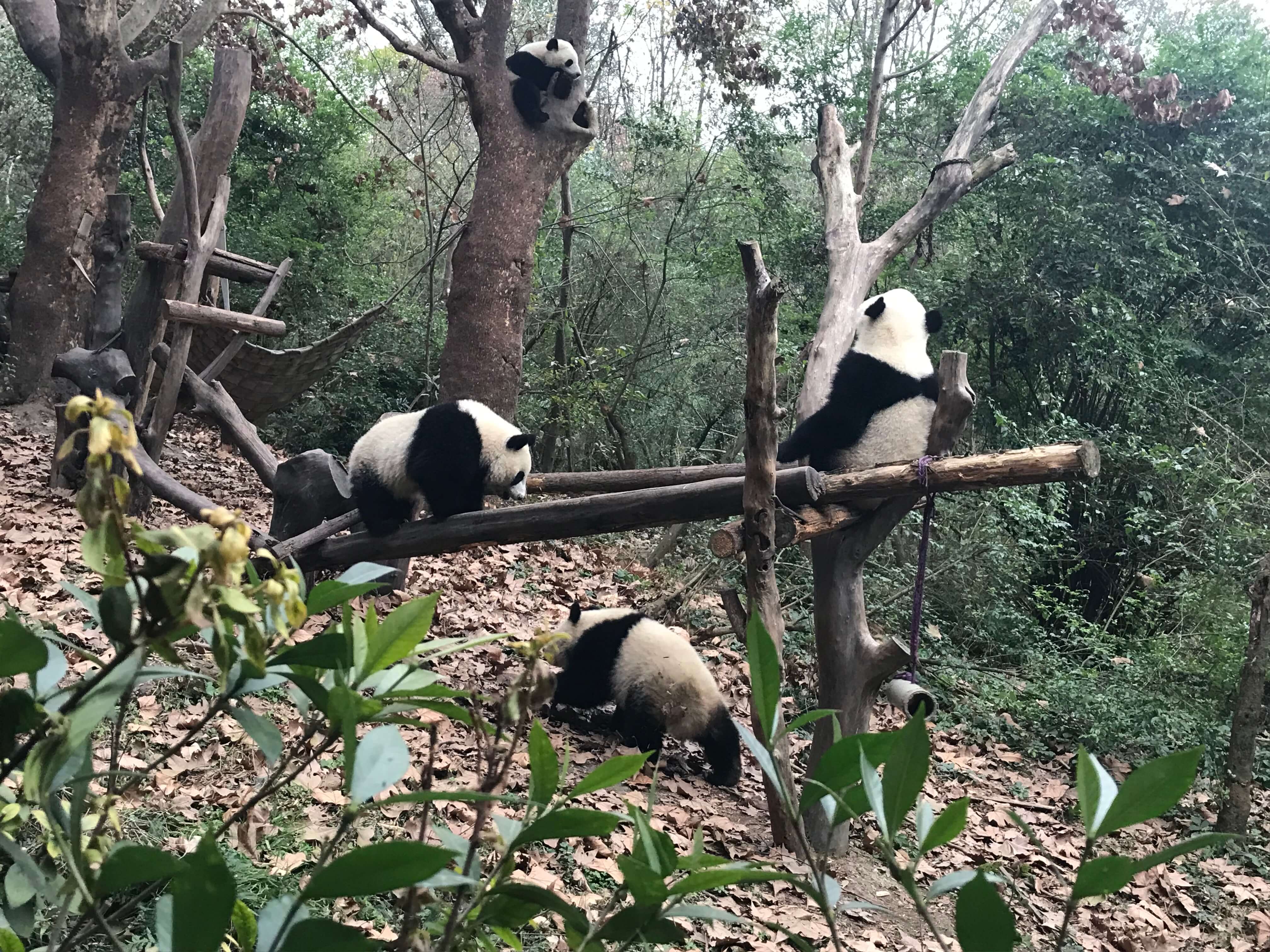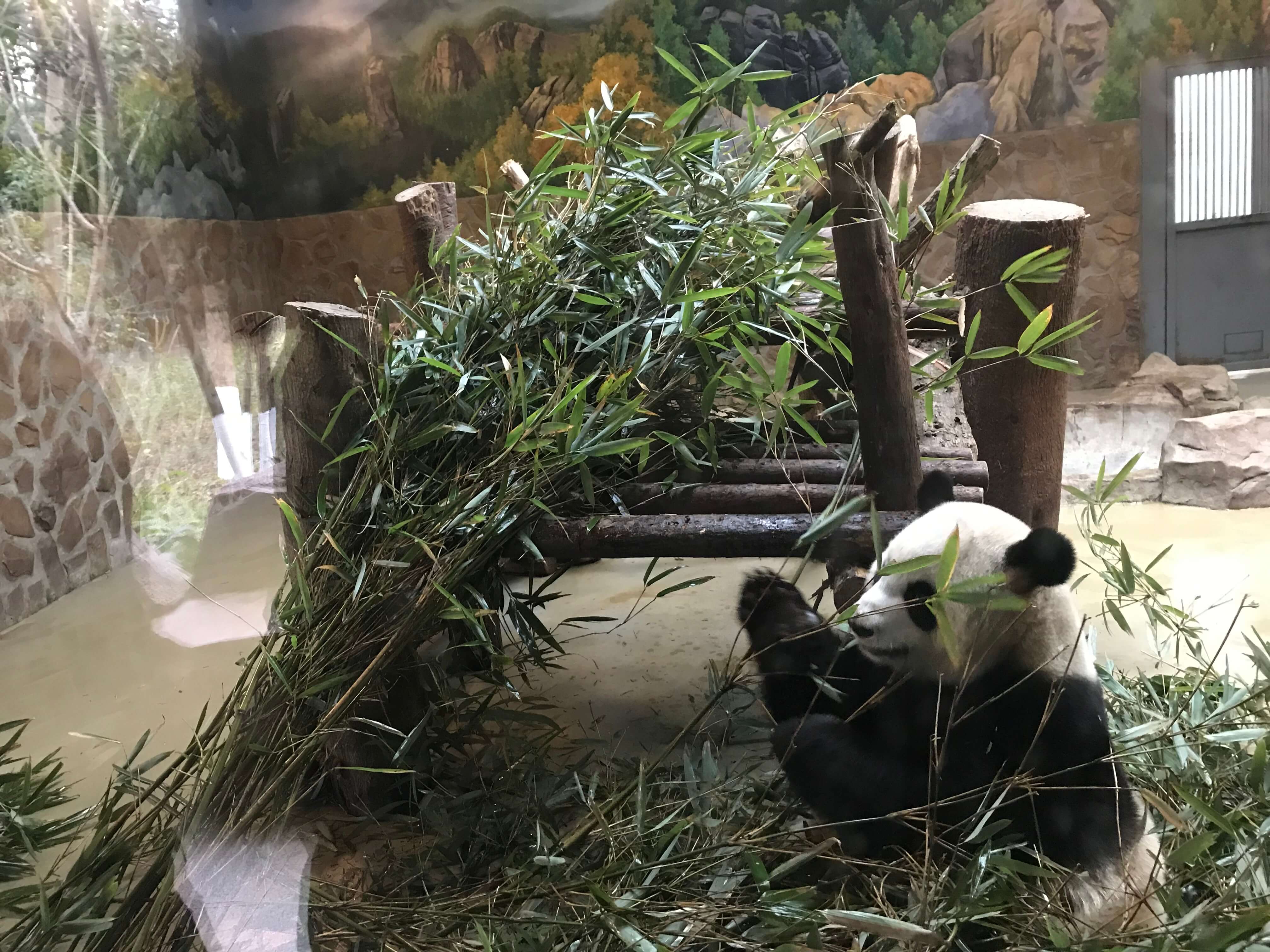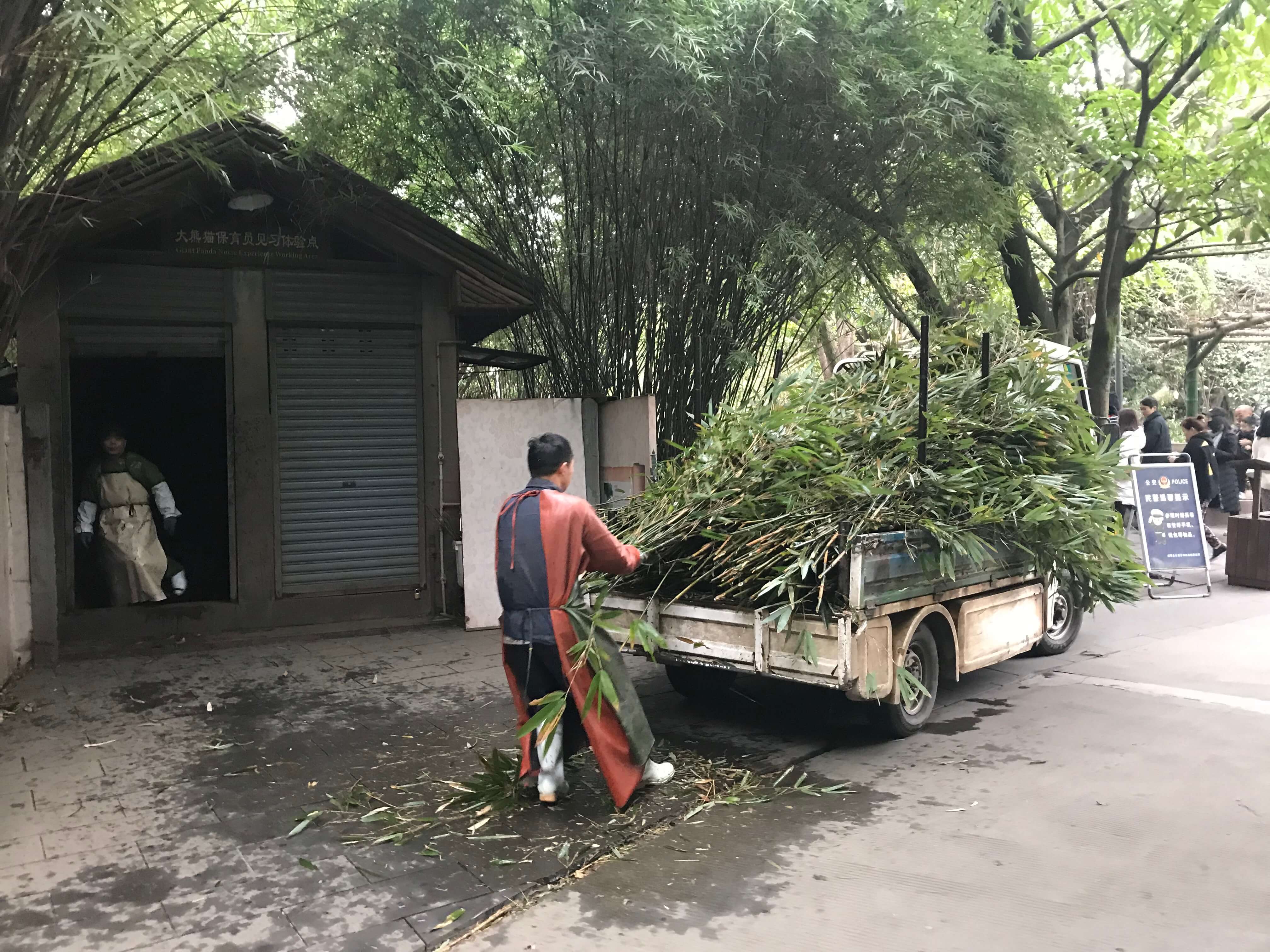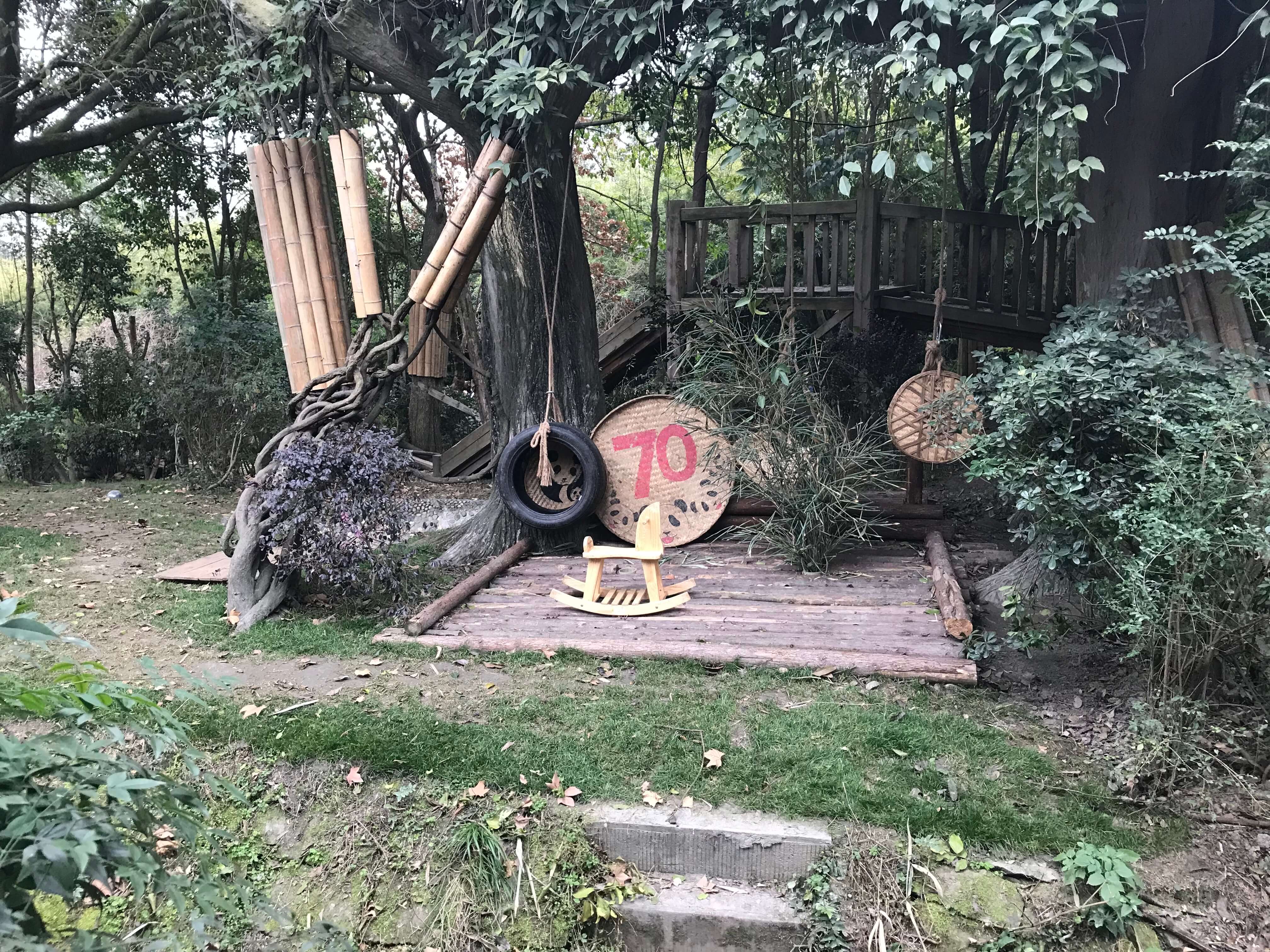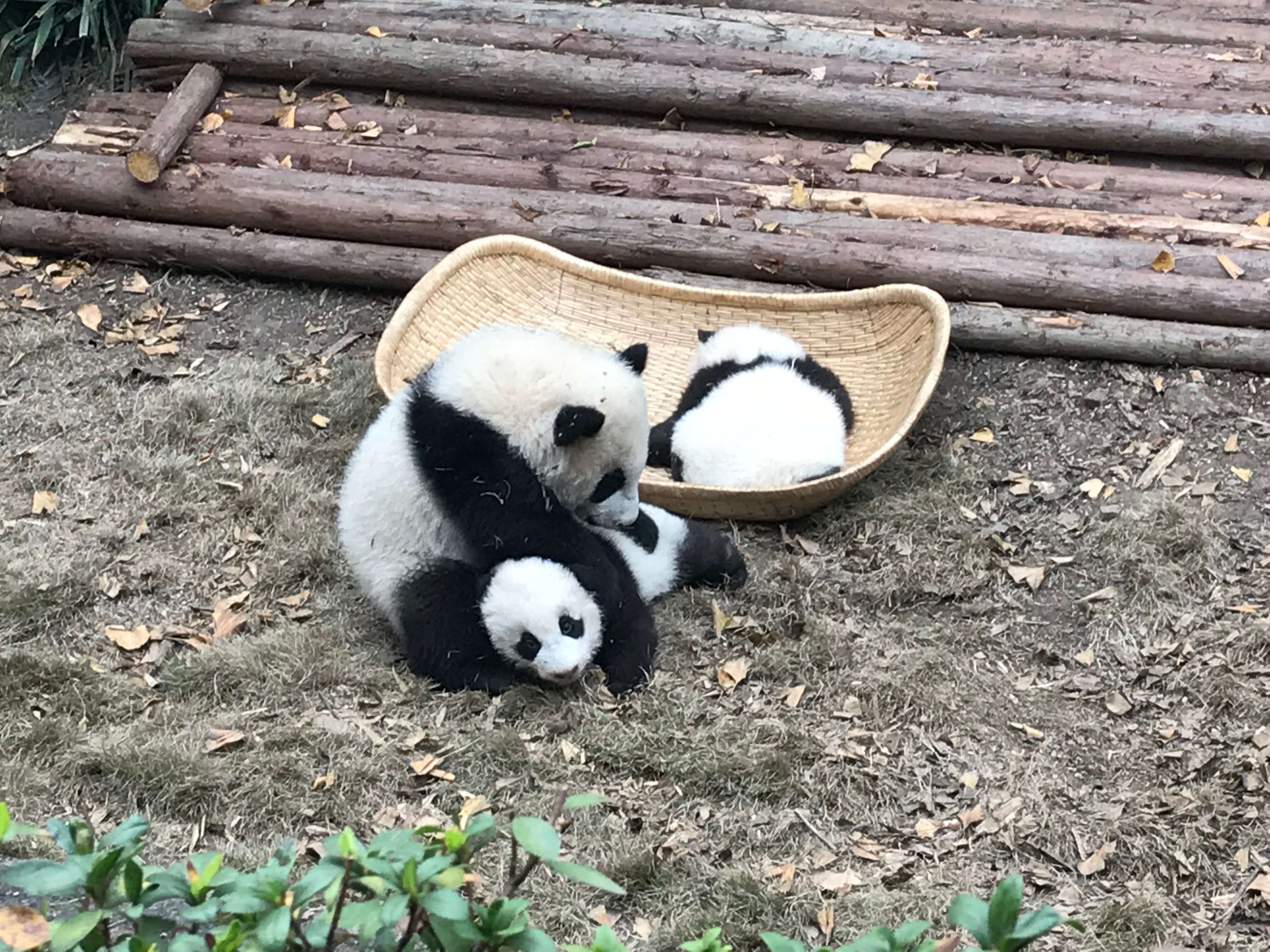 After lunch, we headed to train station and went back to Zhengzhou by high-speed train. We were exhausted physically those days esp.for climbing mountains,but satisfied mentally for the scenes and unique experience with our team members. Wish one day we can go back together and visit these sites again.
By Lisa Jia– Charmission Travel